Description
​Looking for some place far away from the stresses of life to slow down, feel well and rejuventate?

I believe we all deserve time-off and offer you the unique opportunity to immerse in an exclusive Shinrin-yoku / Forest Bathing Weekend Retreat. I have chosen the beautiful Grampians with its spectacular sights and soul-soothing rejuvenation with abundant doses of the 'medicine of the forest.'

Our immersion inmidst the beautiful and spectacular Grampians National Park is a season-specific group experience of guided Shinrin-yoku walks topped up with Yoga and Qigong practice exploring the joy of connecting to nature through our senses. We will use a palette of sensory/somatic activities to deepen our relationship with the world around us, and our understanding of the world within.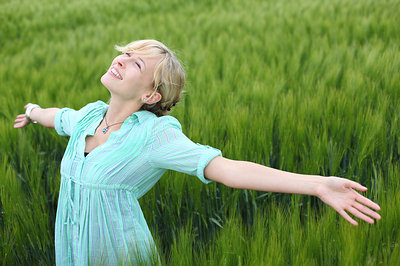 The main reasons for you to participate are:

You love the idea of full-on sensory immersion in nature

You want to feel better, to feel good, feel refreshed and invigorated by nature.

You know that nature immersion and mindfulness go together naturally, and want to learn core techniques to partner with nature as a teacher and a refuge.

You want to re-ignite your love affair with the amazing, healing landscapes, habitats, forests and waters of our beautiful world.​​



Location: Conveniently located in the picturesque Grampians, the weekend retreat is about two hours drive from Melbourne.

Investment: Just $300 per person for the weekend (sharing accommodation); a non-refundable down payment of A$ 100 is to be paid before 15 June 2017 to secure your place in this exclusive event!

Included in this price: Cosy shared accommodation, breakfast, tea and coffee. Saturday will be dedicated to Forest Therapy Walks, Qigong and Yoga along the trail. Nutritious light food and snacks will be provided for the walks in nature. Sunday will include a restorative Shinrin-yoku mindful stroll with art therapy in nature.

Dinner on Friday and Saturday night will be prepared by all of us in a communal setting. BYO food and drinks. Alternatively, there are plenty of options around for dining out around the vicinity of the house.

What to bring?

Warm clothes

Beanie, hat and gloves

Yoga Mat

Hiking shoes

Water/wind proof jacket

Day pack

Water bottle

BYO food for communal cooking on Fri & Sat night

Personal medications
(A full list will be provided to confirmed participants)

Car pooling/transport to the Grampians

Please be in touch if you wish to share driving with other retreat participants or need a ride.

Car Parking: Available onsite

Participants will need to inform us of any health issues prior to the weekend to ensure that we all have a safe, rejuvenative and happy weekend.

Please inquire for details and book online. As there are limited spots available, please note that the incoming bookings are on a first-come, first-serve basis.

Looking forward to this magical weekend.

Susan
Certified Forest Therapy Guide