Graeme Clark Oration - Women in STEMM Lunch
Description
Join Professor Paula Hammond, the 2018 Graeme Clark Orator, as we celebrate the contributions made to science by women, while acknowledging the challenges women of all walks of life still face.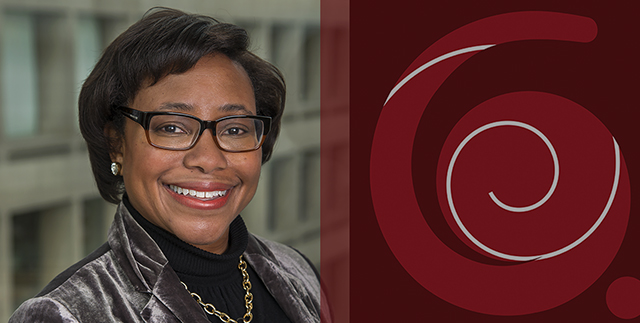 This event will advocate for gender equity, equality and diversity in STEMM, connect women in science across each professional sector and encourage discourse on how to ensure the health and success of Australia's science sector in the future.
The lunch will provide an opportunity for supporters of STEMM from all genders to network and be inspired by the example of Paula Hammond. Early and mid-career researchers, students, mentors and leaders across institutions and disciplines will find this event of value.
The event will be MCeed by Michelle Gallaher, co-founder and co-chair of Women in STEMM Australia, The Social Science and winner of Telstra's Business Woman of the year 2017.
Professor Paula T. Hammond
Professor Paula T. Hammond is the David H. Koch Chair Professor of Engineering at the Massachusetts Institute of Technology, and the Head of the Department of Chemical Engineering. She is a member of MIT's Koch Institute for Integrative Cancer Research, the MIT Energy Initiative, and a founding member of the MIT Institute for Soldier Nanotechnology. She recently served as the Executive Officer (Associate Chair) of the Chemical Engineering Department (2008-2011). The core of her work is the use of electrostatics and other complementary interactions to generate functional materials with highly controlled architecture. Her research in nanomedicine encompasses the development of new biomaterials to enable drug delivery from surfaces with spatio-temporal control. She also investigates novel responsive polymer architectures for targeted nanoparticle drug and gene delivery, and has developed self-assembled materials systems for electrochemical energy devices.
Professor Paula Hammond was elected into the National Academy of Engineering in 2017. She was elected into the National Academy of Medicine in 2016, and into the 2013 Class of the American Academy of Arts and Sciences. She is also the recipient of the 2013 AIChE Charles M. A. Stine Award, which is bestowed annually to a leading researcher in recognition of outstanding contributions to the field of materials science and engineering, and the 2014 AIChE Alpha Chi Sigma Award for Chemical Engineering Research. She was selected to receive the Department of Defense Ovarian Cancer Teal Innovator Award in 2013, which supports a single visionary individual from any field principally outside of ovarian cancer to focus his/her creativity, innovation, and leadership on ovarian cancer research.



When
Wednesday, 4 July 2018
12.00 pm – 2.00 pm

Where
Melbourne Convention and Exhibition Centre
Meeting Room 203, Melbourne Convention and Exhibition Centre
South Wharf 3004
$140

The Graeme Clark Oration Women in STEMM Lunch is sponsored by: