Description
The GRADE approach (Grading of Recommendations Assessment, Development and Evaluation) reflects 'best practice' in terms of clinical guideline development and has been endorsed by organizations across the globe.
This JBI 1-day GRADE workshop, presented by Professor Holger J Schünemann along with Associate Professor Zachary Munn is designed for systematic reviewers, guideline developers and others wanting to learn more about GRADE methodology, particularly the creation of Summary of Findings tables and Evidence Profiles.
The workshop includes information on the theory of GRADE along with hands-on activities. For further information about the GRADE approach Click here.
The cost of this workshop is $200 AUD (approximately € 125pp) which includes coffee, morning tea, lunch and training materials. Being held at the Karel de Grote University College (South Campus) the venue room will be advised to all attendees via email closer to the date.
NOTE: The cost of this event is $200AUD (approx.€ 125pp) and will be charged to your credit card dependant on the exchange rate at the time of booking.
ABOUT THE GRADE WORKSHOP PRESENTERS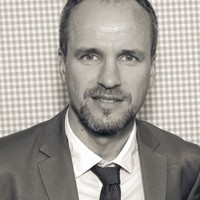 Professor. Holger Schünemann
Professor. Schünemann is chair of the Department of Clinical Epidemiology and Biostatistics at McMaster University, widely considered the birthplace of evidence-based medicine. He trained in internal medicine, epidemiology, preventive medicine and public health. Having contributed to over 400 peer-reviewed publications (across a broad area of health care questions) he is co-chair of the GRADE working group, co-director of the World Health Organisation (WHO) collaborating centre for evidence informed policy-making, a member of the Board of Trustees of the Guideline International Network, the Cochrane Collaboration Steering Group, Director Cochrane Canada and several other committees.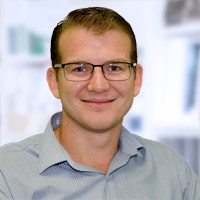 Associate Professor Zachary Munn
Professor Zachary Munn is the director of the Transfer Science program of the Joanna Briggs Institute (JBI) and a systematic review and guideline development methodologist. In his role as Director of Transfer Science, A/Prof Zachary Munn leads the development and coordination of the Institute's educational courses, the development of systematic review and implementation software tools, and the promotion and publication of the collaboration's methodologies. A/Prof Munn is the current Chair of the International JBI Scientific Committee and has been involved in the conduct of dozens of systematic reviews, clinical guidelines, evidence implementation and health services research projects. He is also the Director of the JBI Adelaide GRADE Center, the first GRADE Center in Australia and a G-I-N Board Trustee.
ATTENTION ALL LMIC MEMBERS!
All Lower Middle Income Country (LMIC) members need to obtain a CODE in order to finalise your registration to this workshop. Please follow the steps below:
STEP 1: Send an email to jbieducation@adelaide.edu.au with the Subject Field: Belgium GRADE Workshop –Access Code. Attach to this email a PDF copy of your '10th Biennial Joanna Briggs Institute Colloquium' Registration Confirmation. It is essential we have this before you commence your GRADE workshop booking.
STEP 2: Once we have received your Colloquium booking confirmation JBI Education will send you a 'Unique Registration Code' by email.
STEP 3: When registering for this event with your unique registration code, select 'Tickets' then 'Enter Promotion Code' followed by LMIC Member Ticket Only'. You are not able to register without a code.

If you have any questions, please contact jbieducation@adelaide.edu.au