GP Palliative Shared Care - UNDERSTANDING THE ROLE OF RADIATION THERAPY IN...
Description

CPD Event Invitation - For General Practitioners
Advances in cancer diagnosis and treatment have resulted in improved survival for many cancer types.
This presentation showcases the development of new technology and techniques available for use in palliative radiation therapy, and illustrates their practical application to patients at varying stages of their palliative care journey, aiming to optimise outcomes and minimise toxicities. With a broader awareness of the role of radiotherapy in palliation, patients, their families, and their care team are encouraged to seek out the benefits of radiation therapy for each individual's situation. The presentation also include a site tour of the Tennyson Centre where GP's can see how the Centre plans and treats palliative patients with the new equipment that has been installed.
Presented by Dr Laurence Kim
Dr Laurence Kim studied at the University of Adelaide and graduated with Bachelor of Medicine and Bachelor of Surgery in 2010. He undertook his training in Radiation Oncology at the Royal Adelaide Hospital and received his FRANZCR in 2018.
Following training, Dr Kim was the Bragg Fellow at the Royal Adelaide Hospital for six months, before working as a Clinical and Research Fellow at the Princess Margaret Cancer Centre and Sick Kids Hospital in Toronto, Canada from 2018-2019.
Dr Kim returned to Adelaide in 2019 to continue his career as a Consultant Radiation Oncologist, joining the team at Genesis Care. He consults from Flinders Private, Tennyson Centre and Calvary Central Districts Hospital. Additionally, he also consults in Whyalla.
He is a strong advocate for Radiation Oncology and is passionate about improving awareness and accessibility to radiotherapy treatment within the cancer community.

Learning Outcomes: At the completion of the seminar, participants will be able to:
Describe specific approaches to the use of radiation therapy for palliative care in patients with cancer

Anticipate potential future problems and side effects for patients receiving radiation therapy to enhance patient safety

Discuss newer technologies used in radiation therapy such as SABR (Stereotactic Ablative Body Radiation Therapy) and SRS

(Stereotactic Radiosurgery)

Review common scenarios seen by General Practitioners, including patients that may benefit from urgent referral, and the potential role of radiation therapy
Complimentary Light Dinner Provided
4 QI&CPD Points (Category 2) - Free CPD Activity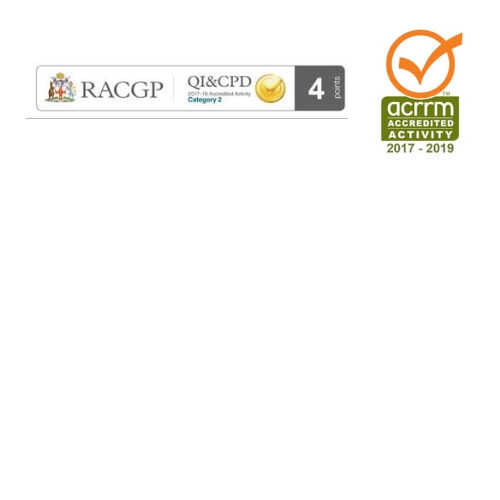 Organiser of GP Palliative Shared Care - UNDERSTANDING THE ROLE OF RADIATION THERAPY IN PALLIATIVE CARE (INCLUDING SITE TOUR)