GP Palliative Shared Care Program | Orientation Seminar 2020 | For GPs
GP Palliative Shared Care Program's Orientation Seminar 2020 is not to be missed! Hear the latest and maximise networking opportunities!
About this event
Palliative Care - It is GPs Business
GP Partners Australia proudly hosts two GP Palliative Shared Care all-day Accredited Activities every year.
Our seminars have a long and proud history of bringing together those involved in the delivery of palliative care in South Australia and often those outside the palliative care sector.
Palliative care is on the cusp of change as we know - a great deal of attention is being focussed on this area of health, by all levels of Government.
You will hear from those at the coalface of palliative care service delivery, those who are driving change to support people facing a life-limiting illness to live as well as possible, regardless of where they live, their diagnosis, age, ethnicity, socio-economic status or where they are. Our GPs input into all this matters and is vitally important.
Highlights include an overview of the GP Palliative Shared Care Program and Framework. Management of physical symptoms and psychosocial needs of adults facing a life limiting illness or who are dying. Advance Care Directives, Clinical Planning for end of life and Resuscitation Alert 7 Step Pathway and much more!
We are pleased to again bring together our GP Palliative Shared Care Advisors, Palliative Medicine Specialists, Specialist Palliative Care Services and Nurses, Extended Paramedic Services, Pharmacists and others to help tailor the program for GPs and we know that this will challenge you.
Don't miss out on the opportunity to attend this seminar and to network with leaders in the field.
REGISTER NOW
Join us on Saturday 4th April 2020 at Next Gen, North Adelaide.

40 CPD Accredited Activity points have been applied for under the RACGP CPD Program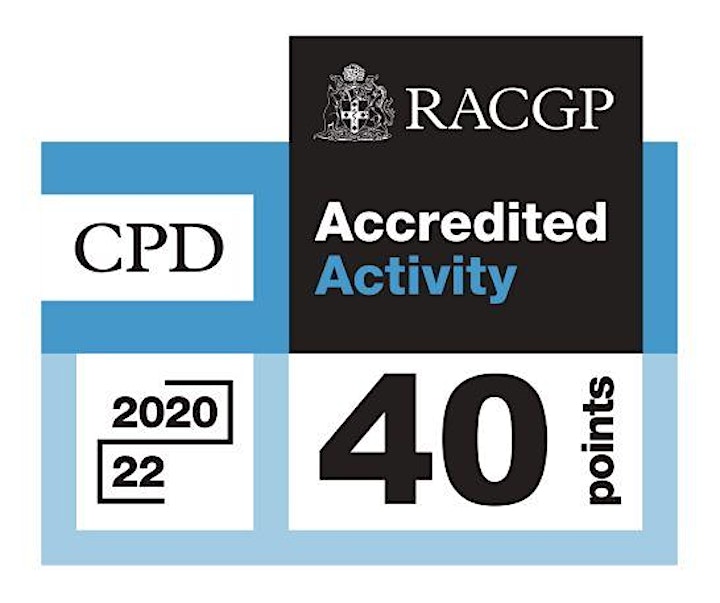 Organiser of GP Palliative Shared Care Program | Orientation Seminar 2020 | For GPs