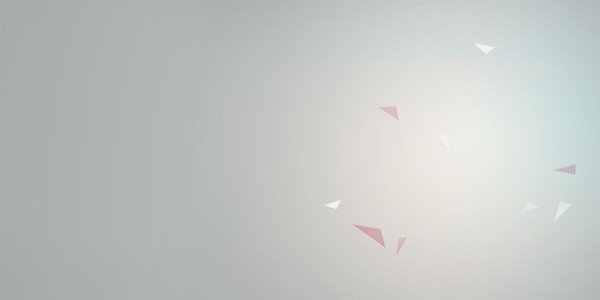 GP Education Event: Hearing Health. Macquarie University Hospital in collab...
Location
Macquarie University City Campus
123 Pitt Street
Level 24
Sydney, NSW 2000
Australia
Description

Hearing Health. Macquarie University Hospital in collaboration with the Australian Hearing Hub.
INTRODUCTION

Join other Sydney GPs in an interactive educational session by leading Macquarie University Hospital and Australian Hearing Hub Specialists. As well as learning about developments in their respective fields, you will have the opportunity to raise questions and discuss issues with these specialists.Registration commences at 6.15pm with drinks, followed by presentations by specialists. Dinner will be provided and served at 6.30pm.The event will conclude around 9.15 pm
---
Professor David McAlpine
Welcome and Introduction
David McAlpine is the Professor of Hearing, Language and the Brain, and Director of Hearing Research at Macquarie University. Graduating with a BSc in Physiology from the University of Western Australia in 1989, he read for his D.Phil at the University of Oxford, before moving to the Medical Research Council's Institute of Hearing Research in Nottingham as an MRC Training Fellow. Following a short stint as a lecturer at Sheffield University, he moved to University College London in 1999, first as Lecturer, then Reader and then, in 2005, Professor of Auditory Neuroscience. In 2006 he was appointed the inaugural Director of the UCL Ear Institute, where he oversaw the development of an international leading programme of basic and translational research into hearing and deafness. Re-locating from London to Sydney in October 2015, he has taken up the exciting challenge of bringing Macquarie's Australian Hearing Hub to global prominence. Awarded the Australian Laureate Fellowship in 2016, his own research interests include binaural hearing, understanding how we listen in noisy environments such as restaurants, bars and streets, cochlear implantation and potential therapies for hearing problems such as tinnitus.
Associate Professor Jonathan Kong
Topic: New ways to help our patients with hearing implantable technologies
Associate Professor Jonathan Kong is an experienced ear nose and throat surgeon specialising in ear, hearing, and hearing implants for adults and children, as well as paediatric ENT. He is a dedicated teacher - director of ear surgery education at Royal Prince Alfred Hospital and its dedicated surgical training laboratory, convenor of multiple ear surgery courses for surgeons and trainees, and a Clinical Associate Professor at both Macquarie University and Sydney University Schools of Medicine. As an established surgeon with the Sydney Cochlear Implant Centre (an RIDBC service), and hospitals of both Macquarie University and Sydney University, and a founding member of the Sydney Endoscopic Ear Surgery research group, he is always keen to gain further knowledge in the field and education to improve patient care, and thoroughly enjoys collaboration with like-minded clinicians.
Dr Jim Hungerford and Sharon Lown
Topic: Using the national disability insurance scheme to support patients with hearing loss
Jim Hungerford: Jim Hungerford is the Chief Executive Officer of The Shepherd Centre, a charity that helps deaf or hearing impaired children to listen and speak.
Jim began his career as a vet in private practice in Australia and the UK, then joined Biotech Australia, helping to pioneer vaccines for pets and cattle before moving into business development and marketing.
Following four years at the helm of UK business Intervet, Jim made the life-changing decision to join Pareto Fundraising as CEO, and move into the not-for-profit sector in Australia.
In 2011, Jim joined The Shepherd Centre as CEO, and regularly boasts to colleagues and friends that he has "the best job in the world".
Sharon Lown: Sharon started her career as a registered nurse and has served in the Health sector in a variety of roles over 20 years, including clinical, education and management positions; and has tertiary qualifications in nursing, education and business. Sharon commenced her current role as the Government Partnerships and NDIS Manager at RIDBC in June 2016 and has lead the organisational implementation of NDIS. This has included support to our clients in accessing and navigating their NDIS journey.
Professor Jennie Hudson
Topic: The impact of hearing loss on children's emotional health
Professor Jennie Hudson: Professor Jennie Hudson is the Director of the Centre for Emotional Health, Macquarie University. Jennie's research focuses on understanding the factors that contribute to children's emotional health and working to improve the services available to children experiencing anxiety and other emotional disorders. Anxiety is the most common form of mental disorder among Australian youth and one of the biggest threats to mental health. Jennie's work at the Centre for Emotional Health impacts the lives of Australian families through the development of new ways of understanding and treating anxiety disorders. Jennie has authored over 130 peer reviewed publications. She has co-authored the book "Treating anxious children: An evidence-based approach" (2000) and edited "Psychopathology and the Family" (2006). In 2015, Jennie was elected as a member of the Australian Research Council College of Experts. She also serves on the editorial board for a number of international journals such as Clinical Child and Family Psychology Review, Journal of Clinical Child and Adolescent Psychology and Behaviour Research and Therapy.

Professor Amanda Barnier and Catherine Hart
Topic: Hearing loss, communication, collaboration, and cognitive trajectories: The importance of hearing assessment and treatment
Professor Amanda Barnier: Professor Amanda Barnier is a cognitive psychologist and Professor of Cognitive Science. She is a Chief Investigator of the ARC Centre of Excellence in Cognition and its Disorders (CCD) of Macquarie University and Associate Dean Research of the Faculty of Human Science. Amanda also is a Fellow of the Academy of Social Sciences in Australia. Amanda's interdisciplinary research focuses on the costs and benefits of remembering with others, especially as we age. She is testing the idea that remembering together with spouses, families and friends can scaffold cognition and support healthy ageing. Amanda has partnered with clinicians and researchers in the Australian Hearing Hub to also explore the impact of hearing loss on memory collaboration and cognitive decline both for individuals and for their spouses and families.
Catherine Hart: Catherine Hart is a Clinical Coach Audiologist at Australian Hearing. Catherine has held a variety of roles with Australian Hearing over the last 20 years, including paediatrics, Hearing Centre management, and adult specialist rehabilitation including tinnitus speciality and communication training programs. Catherine's current Clinical Coach role involves a significant amount of clinical training across the network. She is currently based in Southern NSW.