Description

PLEASE NOTE: ATTENDANCE LIMITED TO FIRST 40 PEOPLE WHO SECURE A TICKET HERE. YOU'RE WELCOME TO GIFT OR TRANSFER YOUR SPOT TO A FRIEND IF YOUR PLANS CHANGE. JUST LET US KNOW IN ADVANCE.
Please join us for our 145th dinner on February 27th at our friend Silvia's spectacular artist loft in India Basin.
Expect cocktails at 6:00 and our speaker around 6:45 with a family style feast introduced around 7:00, prepared by our professional chef. Wines will be thoughtfully paired with the menu.
ATTIRE: Attire is relaxed and informal.
About GOOD PEOPLE: Most of the enjoyment we gain from an experience has more to do with who we're with than what we're doing. Good People is about inspiration, community and friendships. Who are good people? They're our best selves, when we rise above tribalism and explore big ideas.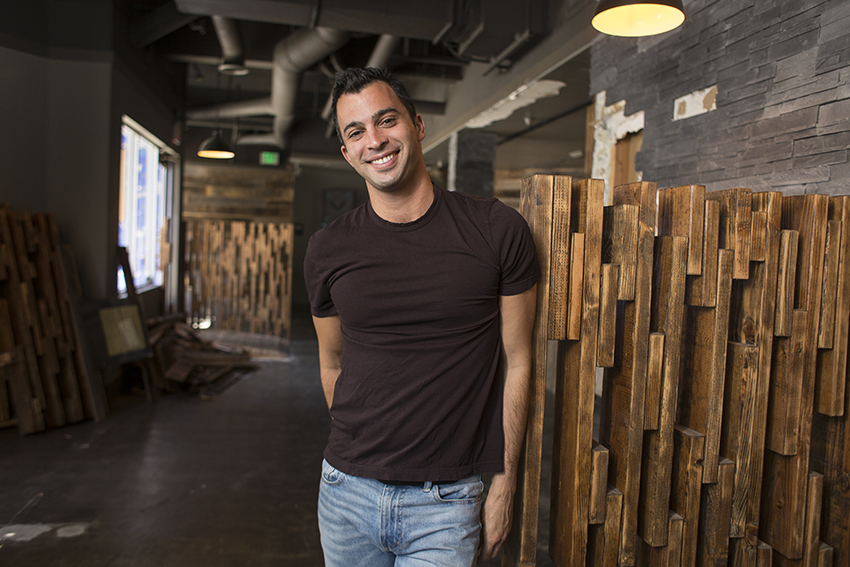 OUR SPEAKER:
Our friend Manny Yekutiel is the founder of Manny's, a civic gathering space with food, drink and an attached bookstore. In the last year, Manny's has hosted dozens of luminaries, authors and politicians of national importance.
Creating a space for charged and open civil discourse became Manny's clear focus in 2018, but to this day, he has no idea how exactly this has all come together or how it might work best. Manny will share some stories from the inception of this magical place, his mistakes and his successes.
Ultimately, we'll discuss the idea that speaking across real differences is the starting point and life's blood of a civil society. In its absence paranoia and echo chambers that can lead to violence take hold. How might we cultivate more civil but uncomfortable discussions in our own lives and support people like Manny in providing these vital contexts?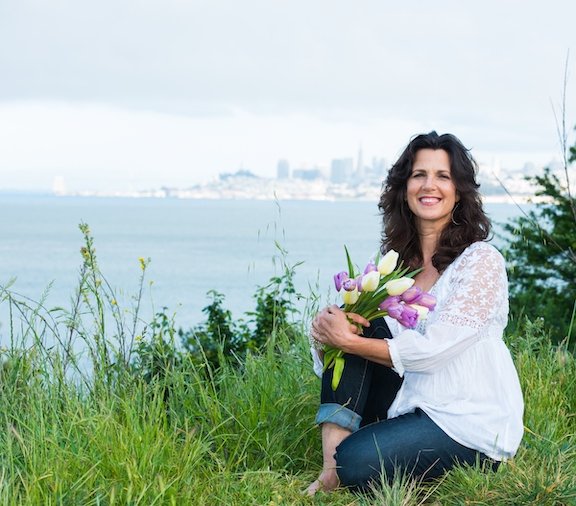 OUR CHEF:
Our friend and chef Susan Caniglia learned early in life that sharing food could connect and heal our world. Susan's menus reflect the relationship between the food we eat and the earth and elements that grow it. Her's is a holistic cuisine, looking beyond ingredients, recipes and techniques to see food as a powerful way to bring people together and open them up.
Over the last 20 years, Susan has cooked with the seasons, as a Bay Area caterer, personal chef, retreat and private school chef and as a culinary mentor. Four years ago, an independent business was born, Luving Spoonfuls. In her design of dishes, Susan supports small local farms, cooks with organic ingredients and strives for rich and diverse nutrients. Whenever possible, she focuses on local, organic and even wild foods; expect some foraged items in most of her menus, with nods to traditional European cooking, mostly from the Mediterranean.
OUR MENU:
TO START:
Roasted Beet & Walnut Hummus, White Bean & Artichoke Dip
Carrots, Watermelon Radish, Persian Cucumber
House made Raw Onion Crackers ( GF), Flat bread
Stuffed Sweet Mini Peppers with Lemony Goat Cheese
Marinated Olives
MAINS:
Slow Braised Muscovy Hen Duck Legs in Pinot Noir Sauce with Porcini Mushrooms served with Barley Risotto
LOLA Farms sauteed Winter Greens, Roasted Delicata Squash & Citrus
LOLA Farms mixed Cauliflower with Golden Raisins, Pine Nuts, Ricotta and Crispy Capers
County Line Harvest Winter Green Salad, Juliennes of Radicchio, Frisee, Oranges, Radish, Carrot, Pistachios
TO FINISH:
Citrus Olive Oil Cake with Cardamon Infused Whipped Cream

Please email us at least 72 hours in advance if you have any dietary restrictions and we'll do our best to accommodate them.
Drinks at 6:00, dinner at 7:00. Though a cocktail and some wine will be provided, guests are welcome to bring a bottle of wine to share. Menu update coming soon to help you choose your bottles. We always make sure vegetarian friends will have plenty to eat. Please contact Raman if you have any other dietary restrictions.
If you are wondering how you were included in this invitation, or would like to be removed, please contact ramanfrey@gmail.com
To sign up for future events, please register at www.goodpeopledinners.com