Description

PLEASE NOTE: ATTENDANCE LIMITED TO FIRST 40 PEOPLE WHO SECURE A TICKET HERE. YOU'RE WELCOME TO GIFT OR TRANSFER YOUR SPOT TO A FRIEND IF YOUR PLANS CHANGE. JUST LET US KNOW IN ADVANCE.
Please join us for our 143rd dinner on January 25th at our friend Jeremy's loft in SoMa. Weather permitting, we'll enjoy cocktails on the roof, so please bring layers of clothing in case Karl the Fog visits.
Expect cocktails at 6:00 and our speaker around 6:45 with a family style feast introduced around 7:00, prepared by our professional chef. Wines will be thoughtfully paired with the menu.
ATTIRE: Attire is relaxed and informal.
About GOOD PEOPLE: Most of the enjoyment we gain from an experience has more to do with who we're with than what we're doing. Good People is about inspiration, community and friendships. Who are good people? They're our best selves, when we rise above tribalism and explore big ideas.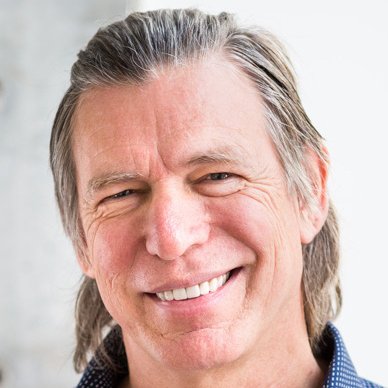 OUR SPEAKER:
Why do we invest so much power and authority in our spiritual leaders and what are the pros and cons of traditional guru/student relationships? How do these dynamics work in various faiths and how does respect transition into obedience and unquestioning worship? It seems our country, with popular series such as Wild Wild Country about Bagwan Sri Rajneesh, is undergoing some critical reflection on the gifts and dangers of conferring vaunted status on teachers who may become abusive or exploitative. What will our future spirituality hold in terms of spiritual hierarchies? Can we be devout seekers of truth and understanding without surrender to religious structures? Join us for an evening of reflection on these topics with Michael Taft.
Our friend Michael Taft is an author, podcaster, and meditation teacher with a deep interest in neuroscience. Michael is the author of several books, including The Mindful Geek, and Nondualism: A Brief History of a Timeless Concept, Ego (which he co-authored), as well as the editor of such books as Hardwiring Happiness by Rick Hanson and the The Science of Enlightenment by Shinzen Young.
He has taught at Google and worked on curriculum development for SIYLI. Michael is also an official advisor to the Therapeutic Neuroscience Lab. He was previously editor-in-chief of Being Human, a site for exploring what evolution, neuroscience, biology, psychology, archeology, and technology can tell us about the human condition, and was editorial director of Sounds True.
From Zen temples in Japan to yogi caves in India, Michael has been meditating for over thirty five years and has extensive experience in both Buddhist and Hindu practice. Michael is a senior facilitator in Shinzen Young's Unified Mindfulness system, and is a teacher at the San Francisco Dharma Collective.
He currently lives in Oakland, California, and is founding editor of the popular mindfulness meditation podcast Deconstructing Yourself.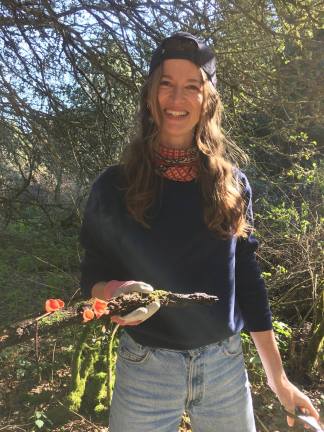 OUR CHEF:
Our new friend Megan McCulloch is founder of Wild Food and lives to cook for and nourish people. Through her menus and foraging expeditions, she hopes to connect her fans to the soil and seasonal cycles, to allow the character of the land to be experienced through the things we eat.
Megan has been cheffing since 2014, creating her own events, working as a private chef, offering pop up dinners like our own Good People feasts. In 2016 she became Chef de Cuisine of A Fork Full of Earth, an organic, women-run catering company in Fairfax, CA. This work expanded her love for wild foods, and she began hosting foraged dinners and classes in her home in Fairfax. Megan has since worked all over the Bay Area, Australia and Canada in creating wild meals, from a forage-your-own paella class, to high end 8 course dinners. She is also a trained holistic nutritionist and incorporates her knowledge of healthful eating into everything she does.
OUR MENU:
TO START:
Chanterelle & stinging nettle flatbreads with pecorino and truffle oil

MAINS:
Paradise valley greens with shaved raw sunchoke, fennel, pear, hazelnuts, spiced meyer lemon dressing
Braised duck legs with celery root, leek and anise
Farro with dried cherries, citrus, persimmon, fennel, green onion & chili
Roast carrots & potatoes with carrot top chimichurri
TO FINISH:
Pear & almond frangipane tart with cardamaro-creme fraiche

Please email us at least 72 hours in advance if you have any dietary restrictions and we'll do our best to accommodate them.
Drinks at 6:00, dinner at 7:00. Though a cocktail and some wine will be provided, guests are welcome to bring a bottle of wine to share. Menu update coming soon to help you choose your bottles. We always make sure vegetarian friends will have plenty to eat. Please contact Raman if you have any other dietary restrictions.
If you are wondering how you were included in this invitation, or would like to be removed, please contact ramanfrey@gmail.com
To sign up for future events, please register at www.goodpeopledinners.com