Description

PLEASE NOTE: YOU'RE WELCOME TO GIFT OR TRANSFER YOUR SPOT TO A FRIEND IF YOUR PLANS CHANGE. JUST LET US KNOW IN ADVANCE. THIS IS OUR FIRST EXPERIMENT ATTEMPTING TO BRING SOME INTIMACY TO A LARGER DINNER, WITH A TOWN HALL DISCUSSION OVER DESSERT.
Join us for our 129th dinner at the new Shift HQ in San Francisco's Mission District. We're very grateful to Toby and his team for hosting us at their new home.
Expect cocktails at 6:00 and our speaker around 6:45 with a family style feast introduced around 7:00, prepared by our professional chef. Wines will be thoughtfully paired with the menu.
ATTIRE: Attire is relaxed and informal.
About GOOD PEOPLE: Most of the enjoyment we gain from an experience has more to do with who we're with than what we're doing. Good People is about inspiration, community and friendships. Who are good people? They're our best selves, when we rise above tribalism and explore big ideas.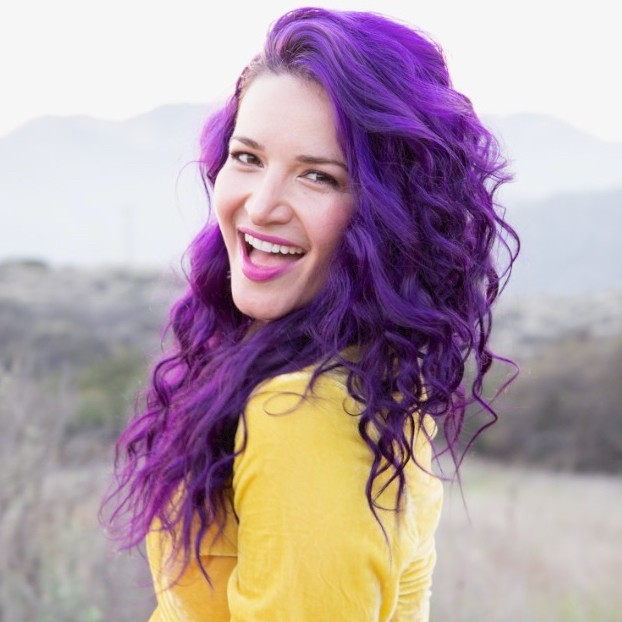 THE SPEAKER:
Our friend Vika Viktoria, is a speaker and storyteller exploring the power of curiosity and modern masculinities. She was the winner of The Moth Story Slam championship. Vika will serve as both co-host and co-moderator of a town hall discussion at this evening's dinner.
Here's a recent talk she offered at the Business Innovation Factory.
Vika wrote:
French novelist and critic, Marcel Proust wrote over a century ago of the importance of curiosity and perspective, "The real voyage of discovery consists not in seeking new landscapes but in having new eyes."
Every day we have an opportunity to discover with new eyes. In order to do so, it behooves us to pause and get curious.
Can we pull ourselves up above our predicament and observe what's happening so that we can then critically identify what can be done better?
Curiosity is a spark, like a match drawn and dropped on to a pile of dry straw. Curiosity is the start of the bushfire, catalyzing change and exploration of what's possible.
When we allow our curiosity to navigate us forward, we gain perspective and discover new ideas and ways of being.
What can you see with new eyes today? Pick something small and get curious. What might be possible with a beginner's mindset?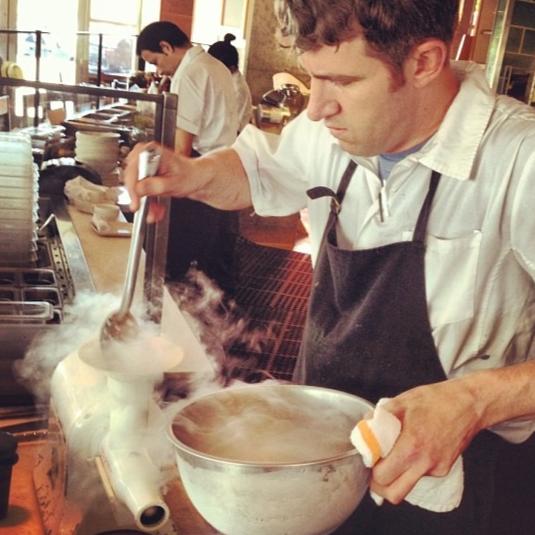 THE CHEF: Martin McGrath is the founder of Urban Fields Catering, helping with all aspects of restaurant kitchen setup, hiring and management. He was most recently executive chef at The Brixton, and has cooked at Gather, Boot and Shoe, Garibaldi's and Oliveto, among other restaurants. His food focuses on hearty and rich flavors that favor vegetarian and rustic Italian ingredients and recipes. Fresh, local and seasonal produce features prominently in his menus. Martin also currently serves as a private chef for a number of families in the Bay Area.
THE MENU:
TO START:
Popcorn, toasted nori powder, smoked paprika, extra virgin olive oil
Beet chips, sheep's milk yogurt, lemon, herbs
MAINS:
Asparagus, crispy potatoes, sauce gribiche, hard cooked farm egg
Roasted Tokyo turnip, snap peas, carmelized onion, mint, Rau Ram, bread crumbs
Mt. Lassen trout, amaranth salad, sofritto, radish, casteltrevano olives, salsa verde
TO FINISH:
Olive oil cake, strawberry & rhubarb, chocolate
Please email us at least 72 hours in advance if you have any dietary restrictions and we'll do our best to accommodate them.
Drinks at 6:00, dinner at 7:00. Though a cocktail and some wine will be provided, guests are welcome to bring a bottle of wine to share. Menu update coming soon to help you choose your bottles. We always make sure vegetarian friends will have plenty to eat. Please contact Raman if you have any other dietary restrictions.
If you are wondering how you were included in this invitation, or would like to be removed, please contact ramanfrey@gmail.com
To sign up for future events, please register at www.goodpeopledinners.com