Description

PLEASE NOTE: ATTENDANCE LIMITED TO FIRST 35 PEOPLE WHO SECURE A TICKET HERE. IF YOU PURCHASE A TICKET AND CANNOT ATTEND, PLEASE FEEL FREE TO PASS YOUR SPOT ON TO A LIKE-MINDED FRIEND.

Join us for our 105th dinner, hosted by our friends Marina and Ben in SF's Glen Park neighborhood.
Expect cocktails at 6:00 and our speaker around 6:45 with a family style feast introduced around 7:00, prepared by our professional chef. Wines will be thoughtfully paired with the menu.
ATTIRE: Attire is relaxed and informal.
About GOOD PEOPLE: Most of the enjoyment we gain from an experience has more to do with who we're with than what we're doing. Good People is about inspiration, community and friendships. Who are good people? They're our best selves, when we rise above tribalism and explore big ideas.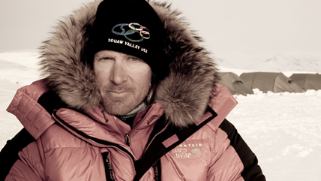 OUR SPEAKER:
Our friend Doug Stoup is the world's leading polar adventurer and has skied to both the North and South Poles more than anyone on the planet.
Doug has lead international scientific expeditions to the poles, including Poletrack in which he pioneered locator beacons that track climate change for scientists.
As the founder and President of both Ice Axe Expeditions and the Ice Axe Foundation he is an educator dedicated to sharing the profound beauty and fragility of our planet and continues to push the limits of human endurance, leading disabled adventurers in the polar environments while raising money for charities. He's an explorer, environmentalist, humanitarian, father and husband.
Doug will be speaking about and exploring the subject of fear, and pursuing actions beyond our comfort zones to explore the meaning of happiness.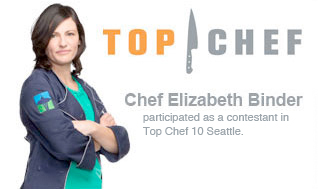 OUR CHEF:
Executive Chef Elizabeth Binder was born and raised in South Africa. She has cooked all over the world, including Sir Terrence Conran's, Del Ponte and at Clarke's, owned by Alice Waters' protege Sally Clarke in the U.K.. Subsequent travels took her to the French Alps and Sydney, Australia, where she cooked for Niel Perry's, Rockpool and Dietmar Sawyer's Forty One Restaurant before taking over as executive chef of Plissee. Lizzie was part of Traci des Jardin's team at Jardiniere, and worked along side and under other incredible chefs like, Douglas Keane (Cyrus Restaurant), Richard Reddington (Redd), Tamalpais Roth-MacCormick (Bunches & Bunches LTD) and Loretta Kellar (Bizou / Coco 500), with cooking stints at both The French Laundry and Chez Panisse.
In 2006, after the birth of her first child, Elizabeth met business partner, Christopher Losa. The two worked hand-in-hand to open the Italian-inspired Bar Bambino, which in six short years became one of the most recognized and awarded restaurants in San Francisco's Mission District. At Bar Bambino, she was able to realize her concept of rustic and elegant cuisine.
Elizabeth competed on Top Chef: Seattle, the tenth season of the Emmy and James Beard Award-winning series. She is currently the Chef / Owner of Hand-Crafted Catering, a boutique food and wine-paired event company based in Napa, where she resides with her chef husband and two children.

OUR MENU:
TO START:
Warm Crispy Chive Croquettes
MAINS:
Shaved Persimmon & Pomegranate Bitter Green Salad
Lemon-Pepper Rubbed Black Cod & Wild Huckleberry Syrup
Roasted Autumn Squash Gratin
Rock Salt Crackled Pork Belly & Apple Puree
Caramelized Brussel Sprout Hearts
TO FINISH:
Citrus Almond Polenta Cake & Mascarpone Cream
(please email us at least 72 hours in advance if you have any dietary restrictions and we'll do our best to accommodate them)
If you are wondering how you were included in this invitation, or would like to be removed, please contact ramanfrey@gmail.com
To sign up for future events, please register at www.goodpeopledinners.com