Description

PLEASE NOTE: ATTENDANCE LIMITED TO FIRST 35 PEOPLE WHO SECURE A TICKET HERE. YOU'RE WELCOME TO GIFT OR TRANSFER YOUR SPOT TO A FRIEND IF YOUR PLANS CHANGE. JUST LET US KNOW IN ADVANCE.

COSTUMES ARE ENCOURAGED AT THIS GATHERING!
Please join us for our 104th Good People Dinner at our friend Sangjun Lee's flat in SF's Mission.
Expect cocktails at 6:00 and our speaker around 6:45 with a family style feast introduced around 7:00, prepared by our professional chef. Wines will be thoughtfully paired with the menu.
ATTIRE: Attire is relaxed and informal.
About GOOD PEOPLE: Most of the enjoyment we gain from an experience has more to do with who we're with than what we're doing. Good People is about inspiration, community and friendships. Who are good people? They're our best selves, when we rise above tribalism and explore big ideas.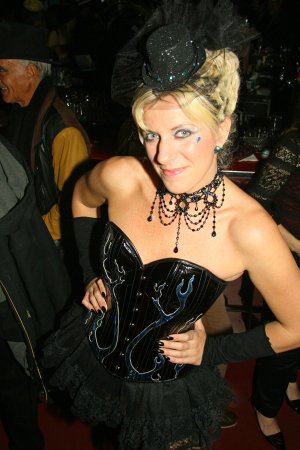 OUR SPEAKER: Our friend Heather Gallagher AKA Camera Girl or Costume Girl, is the Director of Technology for Burning Man, but even before taking that role on 15 years ago, she'd spent a lifetime thinking about and making costumes. She will share some of her stories of her years as a costume addict.
What are costumes? Why do we dress up and pretend to be animals or other people, other characters? What's going on in our minds when we dress up? Where does this impulse for the interchangeability of self, of identity, come from?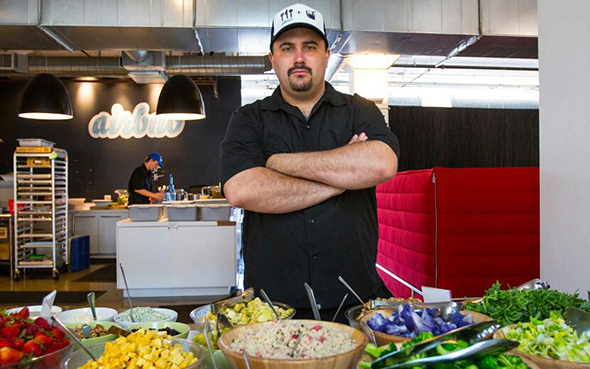 THE CHEF:
Sam Lippman is a San Francisco-based chef with an extensive background in raw vegan cuisine and modern corporate dining. From 2011 - 2016, he created and lead the innovative in-house food program at Airbnb HQ. He has also spent time cooking at Google, Cafe Soulstice, Back to Earth Organic Catering, Metal and Match Catering. His menus are plant and paleo focused and in this case will feature the best of SF summer produce.
THE MENU:
TO START:
BLTease
Tiny tomato, bacon crisp, avocado aioli, baby lettuce
MAINS:
Early Girl Tomato Bisque with cashew cream and coriander crack
*if tomatoes are not available at the market, bisque will change to butternut squash
Bean & Egg Salad
Homemade dilly bean, red cabbage, shaved fennel, soft-cooked egg, cider vinaigrette, toasted pepitas
Braised Beef Short Rib w/ root vegetable puree, pan vegetables in jus, market greens
Vegetarian Option: Braised Portobello Mushroom Steak
Pescatarian Option: Seared Chili-Rubbed Market Fish Fillet
TO FINISH:
New Crop Apple Tartlet
Seasoned market apple, walnut date crust, salty date caramel sauce, french vanilla sweet potato ice cream
The whole menu is no dairy, no grains, no gluten. Everything is vegan, except for the meat, and the eggs.
If you're vegetarian or have other dietary needs or restrictions, please contact Raman at least 72 hours in advance.
Drinks at 6:00, dinner at 7:00. Though a cocktail and some wine will be provided, guests are welcome to bring a bottle of wine to share. Menu update coming soon to help you choose your bottles. We always make sure vegetarian friends will have plenty to eat. Please contact Raman if you have any other dietary restrictions.
If you are wondering how you were included in this invitation, or would like to be removed, please contact ramanfrey@gmail.com
To sign up for future events, please register at www.goodpeopledinners.com