Description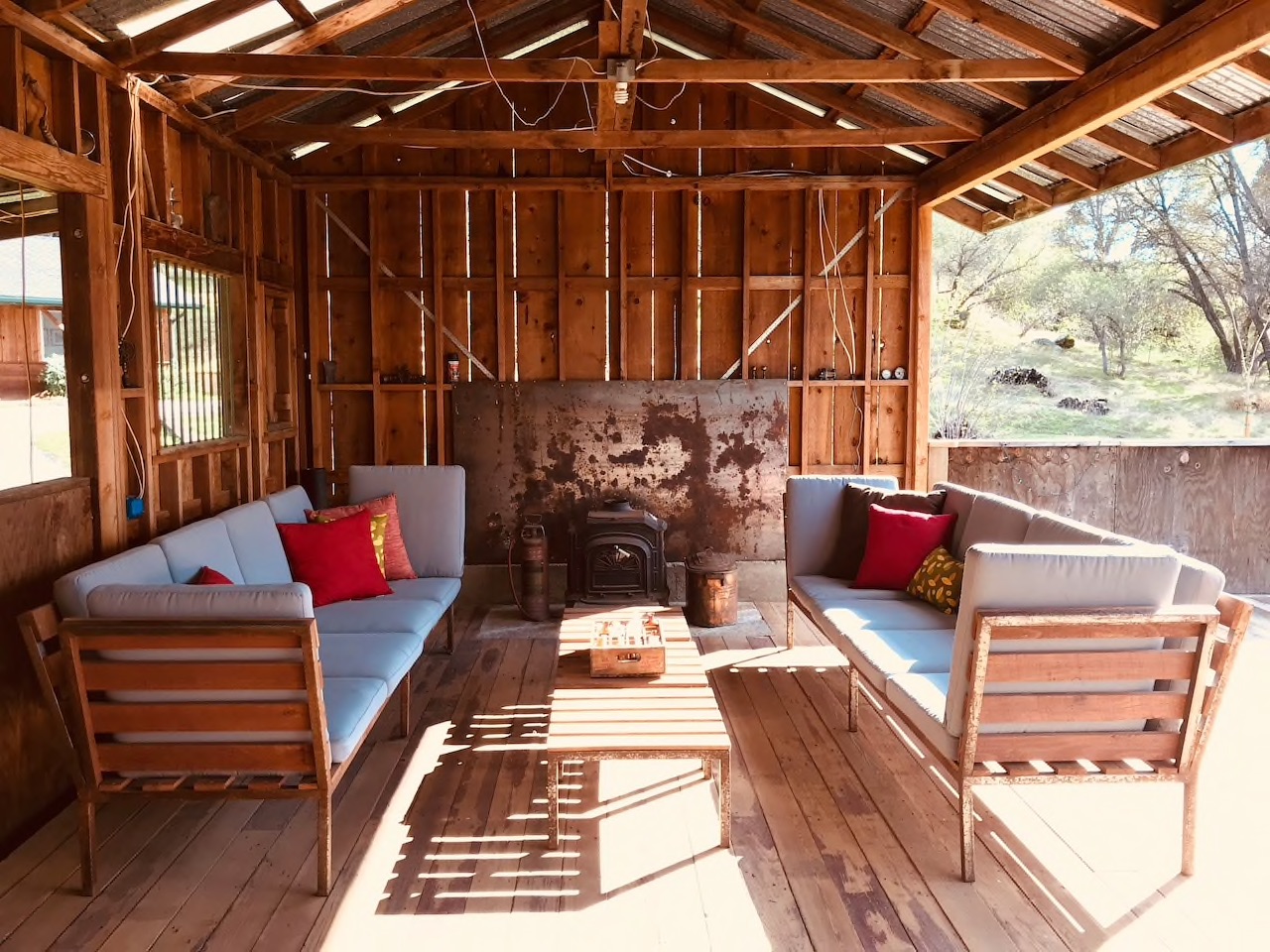 PLEASE NOTE: ATTENDANCE LIMITED TO FIRST 20 PEOPLE WHO SECURE A TICKET HERE. IF YOU'D LIKE TO GIFT YOUR SPOT TO A FRIEND, PLEASE LET US KNOW AT LEAST A WEEK IN ADVANCE. THIS WILL BE OUR FIRST ADVENTURE RETREAT NEAR MARIPOSA, CA, GATEWAY TO YOSEMITE NATIONAL PARK.
We will sleep in and camp around the Mariposa Ranch. Big thanks to Xav Dubois and Sean Aiken for introducing us to the owners of the property.
Ticket price includes
A cocktail reception starting at 4:00 on October 18th. Plentiful and complimentary drinks of all kinds.

A professional chef will prepare 2 of our GP Dinners each of 2 nights at 7:00 with a different conversation leader each night around the fire. (sample menus soon)

Two night's lodging or camping.

Hot breakfasts each morning.

A packed lunch for Saturday activities.

A local hike in Yosemite National Park.

An un-conference style workshop on Sunday after breakfast. 5 minute talks by all interested attendees.

Optional visits to local sites and attractions.

A gorgeous private swimming hole down at the river on the property.
A big thank you to Xav and Sean for suggesting this adventure and making the introductions to John and Natalie. This is a private home on a private road.
Each night we'll have music and cocktails starting around 5:00 and our speaker around 6:45 with a family style feast on the long farm tables around 7:00. Wines will be thoughtfully paired with the menu.
We will plan one optional excursion on Saturday. As the weekend fills, we'll have a conversation on what most appeals to the group.
About GOOD PEOPLE: Most of the enjoyment we gain from an experience has more to do with who we're with than what we're doing. Good People is about inspiration, community and friendships. Who are good people? They're our best selves, when we rise above tribalism and explore big ideas.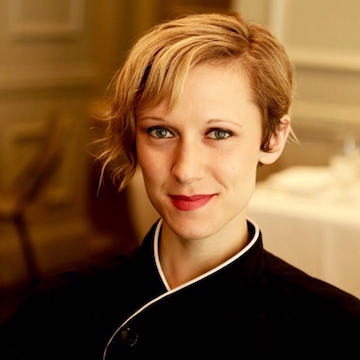 OUR CHEF:
Having apprenticed at a long string of culinary jewels, learning the fundamentals of flavor, sustainability, and community, Chef Eliza Martin decided to come to The Golden State.

Eliza is now Director of Field Staff and Recipe Development at Parties That Cook. If you joined us for our Perseid Meteor Showers retreat at Hot Springs Ranch, Eliza was our chef there as well. She was trained at the Institute of Culinary Education in New York City, where she also worked for the Racheal Ray Show, Saveur Magazine and a number of quality restaurants and catering operations. Through the James Beard Foundation's Women In Culinary Leadership program, Eliza expanded her culinary endeavors in Chicago, working in famed restaurants embodying Creole, Indian, and Latin fare.
Moved by the vibrancy of San Fransisco and opportunity to showcase true Italian cuisine, she joined the family of innkeepers at Zingari Ristorante. Here she led the kitchen team at an iconic Italian house.
Now, she focuses on giving back to the community through food education. Eliza offers instruction to children and adults, and will be partnering with universities in the Bay to bring "edible education" to young adults.
------------------------------------------------------------------------------
Oct 18
DINNER
TO START:
Rosemary roasted fig and citrus ricotta crostini
Pumpkin spice soup shooters, creme fraiche
MAINS:
Roasted butternut squash & kale salad with autumn fruits and roasted walnuts
Grilled peach and burrata platter with balsamic glaze
Coffee rubbed Bison roast (Tofu sub)
Mushroom risotto with Parmesan and pineapple sage
Grilled Veggies
TO FINISH:
Apple apricot cobbler
Oct 19
BREAKFAST:
Spinach and cheese frittata
Smokey breakfast sausage and bacon
Fruit and yogurt parfait bar with homemade granola
PACKED LUNCH:
Build your own sandwhich bar
Hummus and crudités
Homemade fruit leather
Homemade kraut
Date peanut butter truffles
DINNER:
TO START:
Smoked mushroom arepas with jalapeño jam
Homemade tortilla chips with guac mousse and pineapple salsa
MAINS:
Spicy greens salad with grapefruit and mango, toasted coconut, pepitas
Secret spice smoked pork shoulder
Autumn enchilada bake with pumpkin and cactus
Chili lime rice
Stewed garlic beans
TO FINISH:
Pineapple upside down cake with coconut
Oct 20
BREAKFAST:
Baked Cherry oatmeal
Toasted coconut milk
Smoky the Bacon
Egg & veggie bake
Roasted Rosemary potatoes
Fresh fruit
END OF FOOD
Our Speakers: Each night we'll gather around the bonfire and a friend will start us off on a discussion on a specific topic. The two conversation leaders may send some attachments, links or notes to attendees in advance, to beef up their knowledge and form opinions on the subject. You can come or go from the fireside discussion whenever you want. It's an organic conversation.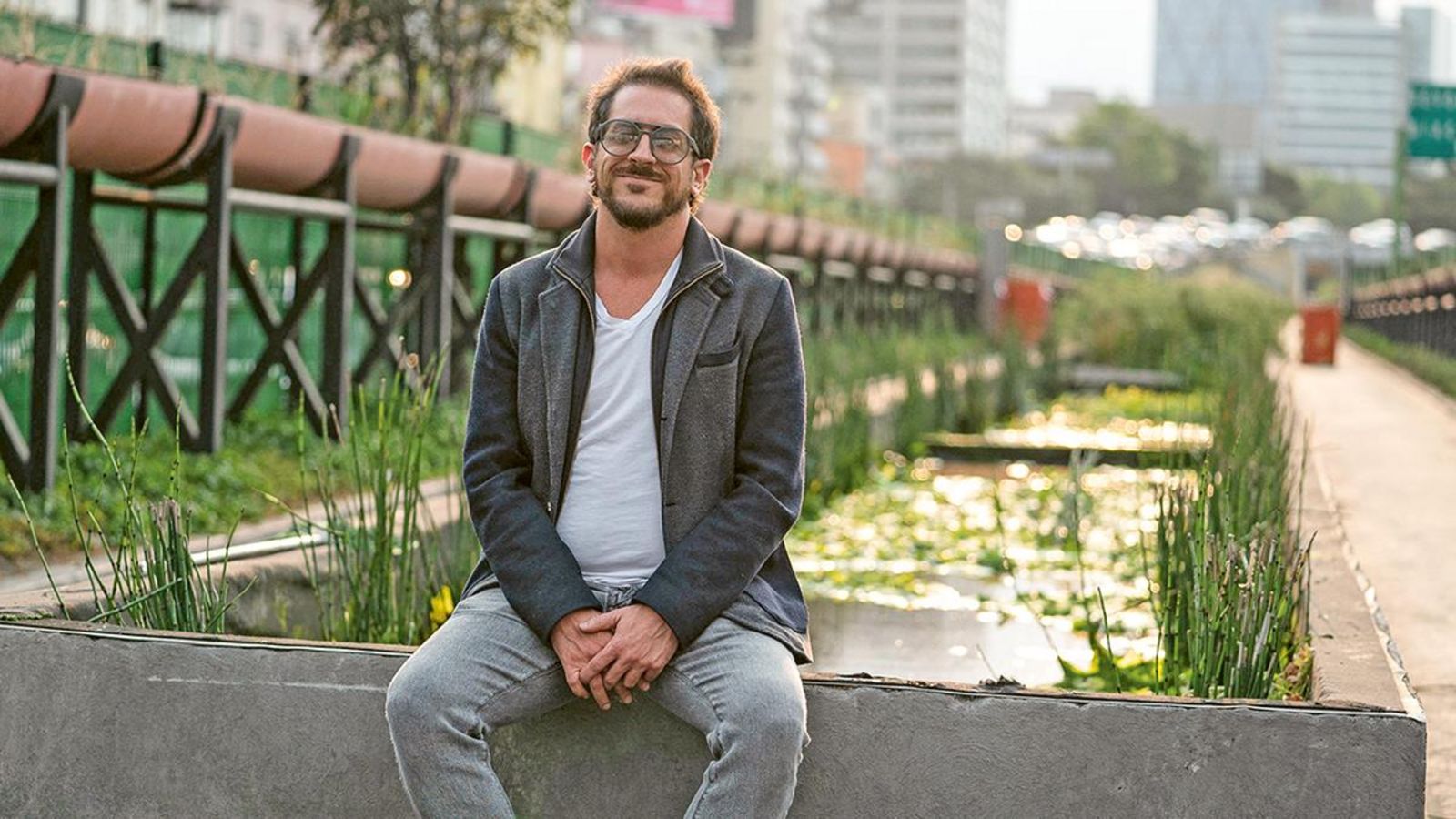 NIGHT ONE:
On our first night at Mariposa Ranch, our friend Elias Cattan will kick off our conversation around the fire pit. Elias is an architect and designer, founder of Taller13 in Mexico City. He's also one of the most compelling storytellers we know in the realm of regenerative design. For instance, he recently contributed to a project called Ecoducto.mx, an attempt to use constructed wetlands and gravity fed water remediation to turn a contaminated river, full of sewage, into pure water. The project's objective was to bring the Rio Pieda back to life.
Elias will offer some stories about the challenges and opportunities of proposing radical new ideas in the realm of urban design. How might ecosystems be woven into built environments? How might their "ecosystem services" provide endlessly replenishing benefits to the cities they are part of? What are the most beautiful visions we might hope for in the design of our future cities, and in transitioning current cities to regenerative models for a thriving biosphere?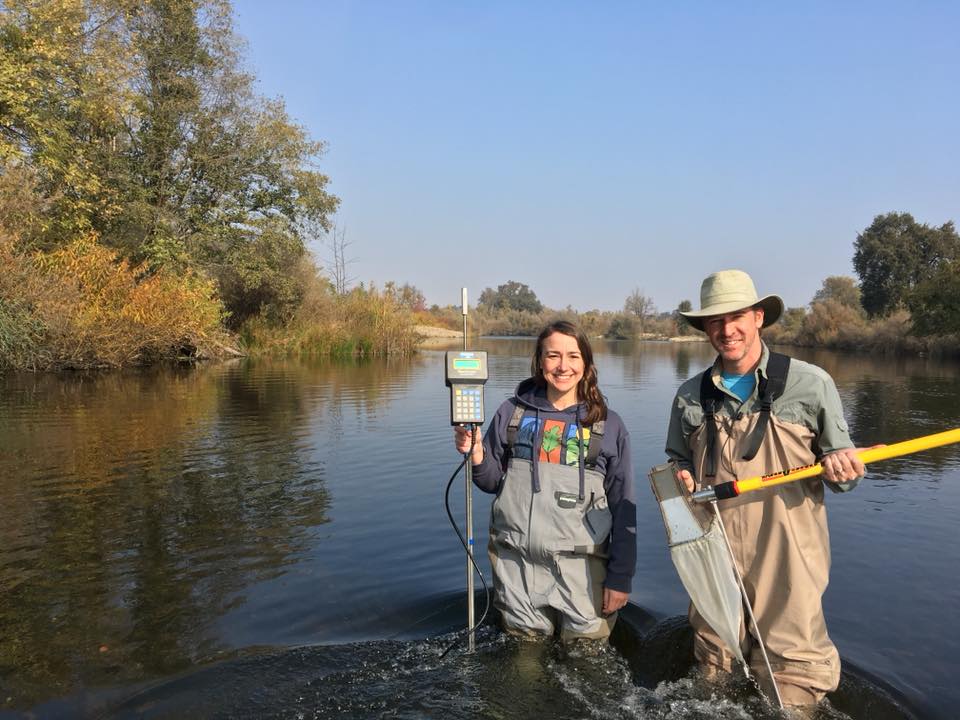 NIGHT TWO:

Our friend Erin Bray is a professor of hydrology, geomorphology and rivers at SF State University. She spends a lot of time with friends wearing waders and testing the flow, temperature and sediments in our waterways. How did this happen? Why does she care so much? Are we all heading for water wars, as our friend and journalist Nathan Halverson has suggested? Can you believe that the Central Valley dropped two feet in a single year as we depleted the underlying aquifer? Were we simultaneously successful in restoring salmon runs?
On our second night at Mariposa Ranch, Erin will share the story of how she found herself absorbed by river systems, the things we've learned, where we are failing our ecosystems, and causes for hope. What might Yosemite look like if we hadn't had John Muir? What about nearby Hetch Hetchy Reservoir? Hetch Hetchy supplies the SF Bay Area with such delicious tap water - thanks Sierra winter snowpack! By the time Erin's done, we'll all appreciate our local river ecosystems just a little more; we'll discover why science matters and why science isn't enough.
------------------------------------------------------------------------------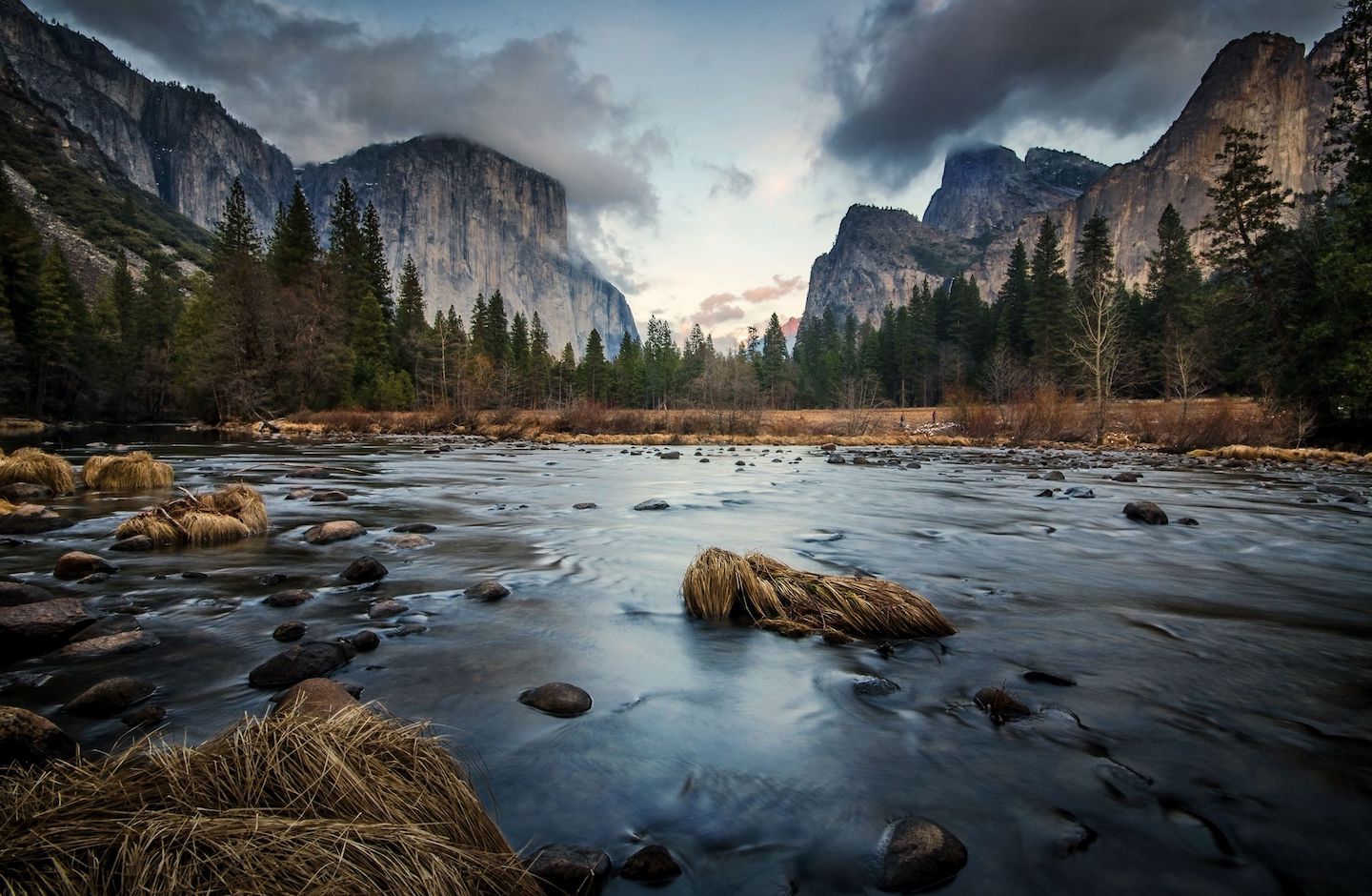 Directions from San Francisco (3.5 hours without traffic)
Take I-580 E, I-205 E and CA-99 S to CA-140 E/Yosemite Pkwy in Merced. Take the CA-140 E exit from CA-99 S until you get to Mariposa.
We are 7 miles outside of the town of Mariposa. This is the last place you can get really good cell service and access to free wi-fi (drive to the Subway on Main Street.)
In the town of Mariposa, take a sharp right onto 49S, drive 7 miles, then take a right onto Streeter Mountain Road. Once you get on 49S, it should take you about 5-7 minutes to get there. Look out for the bridge that crosses the West Fork of the Chowchilla river. Once you cross that, our street comes up pretty fast, on the right, at the top of the next hill.
Once on Streeter Mountain Road, drive 1 mile down a dirt road to 4785A Wildwood. 10 miles an hour maximum on the dirt road please. We're at the end of the road so you can't drive past our house.
From Oakland/Berkeley (3 hours without traffic)
Take I-980, I-580 E, I-205 E and CA-99 S to CA-140 E/Yosemite Pkwy in Merced. Take the CA-140 E exit from CA-99 S until you get to Mariposa.
Then follow as above.
From East Bay (2.5 hours without traffic)
Take I-680S, I-580 E, I-205 E and CA-99 S to CA-140 E/Yosemite Pkwy in Merced. Take the CA-140 E exit from CA-99 S until you get to Mariposa.
Then follow as above.
---------------------------------------------------------------------------------------
Thank you all for being part of this community. We count our blessings that you continue to choose to join us on such excursions. I look forward to learning from and sharing with you as we explore these topics.
If you are wondering how you were included in this invitation, or would like to be removed, please contact ramanfrey@gmail.com
To sign up for future events, please register at www.goodpeopledinners.com