Description
PLEASE NOTE: ATTENDANCE LIMITED TO FIRST 20 PEOPLE WHO SECURE A TICKET HERE. IF YOU'D LIKE TO GIFT YOUR SPOT TO A FRIEND, PLEASE LET US KNOW AT LEAST A WEEK IN ADVANCE.
Ticket price includes
A cocktail reception starting at 4:00 on August 10th. Plentiful and complimentary drinks of all kinds.
A professional chef will prepare 3 of our GP Dinners each of 3 nights at 7:00 with a different conversation leader each night around the fire. (sample menu soon)
Three night's lodging or camping.
3 hot breakfasts each morning.
2 packed lunches for Saturday and Sunday activities.
A hike lead by our local geologist BG Tackett.
A visit with some off the grid homesteaders in the Monitor Mountains.
Piano, banjo and guitar for those inclined.
Mountain biking trails and a climbing crag nearby
At night we'll sit in the hot spring or by the bonfire under the Milky Way and watch the Perseid Meteor Shower. The ranch has a telescope. Departure is by noon on August 13th.
A big thank you to Rob Wyatt for introducing us to this magical place.
Each night we'll have music and cocktails starting around 5:00 and our speaker around 6:45 with a family style feast on the veranda around 7:00. Wines will be thoughtfully paired with the menu.
Hot Springs Ranch is in the geographic center of Nevada. For those of you who choose to extend your trip, we highly recommend visits to the Ruby Mountains, Big Basin National Park, one of the nearby ghost towns or Mono Lake and Yosemite on your trip back.
http://hotspringsranch.webs.com
About GOOD PEOPLE: Most of the enjoyment we gain from an experience has more to do with who we're with than what we're doing. Good People is about inspiration, community and friendships. Who are good people? They're our best selves, when we rise above tribalism and explore big ideas.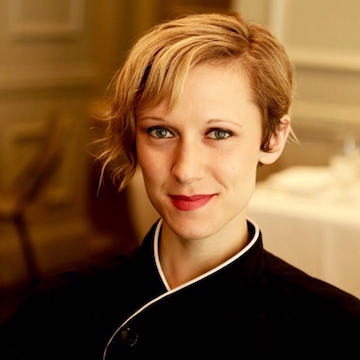 OUR CHEF:
We're thrilled that our friend and chef Eliza Martin has made SF her new home.
Eliza trained at the Institute of Culinary Education in NYC, where she also worked for the Racheal Ray Show, Saveur Magazine and others. A participant in the James Beard Foundation's Women In Culinary Leadership program, Eliza spent her grant time in Chicago, at famed restaurants embodying Creole, Indian, and Latin fare. She recently accepted the role of Executive Chef at Zingari here in SF. Eliza gives back to the community through food education, offering cooking skills instruction to children and adults, and will be partnering with universities in the Bay to bring Edible Education to young adults.
SAMPLE MENUS (these will change closer to the event):
August 10th: A big welcome feast with snacks starting at 4:00
HAPPY HOUR:
Citrus Whole grilled fish station (plank salmon, rye crostini, cream cheese whip)
TO START:
Charr-roasted Beet salad with spicy greens and goat cheese
MAINS:
BBQ pork shoulder, coffee rub, bourbon glaze
Grilled jerk chicken kabobs
Grilled summer squash and asparagus
Apple cole slaw
Roasted sweet potatoes, maple compound butter
TO FINISH:
Grilled peaches and fresh whipped cream parfaits
______________________________________________
August 11th: Buffet breakfast from 8:00 to 9:00am.
Homemade biscuits and mushroom etouffe
Bruleed honey Grapefruit
Scrambled Eggs
Smoked Breakfast Sausage
______________________________________________
Packed lunches, self serve, for the day.
Whole Fruit selection
Homemade granola bars
Build your own Dried Fruit trail mix sacks
Hummus bowls
Date energy bites
**One-hour pasta making demo/hands-on class before or after hike**
____________________________________________________
DINNER TIME!
TO START:
Procuitto melon salad, arugula, vanilla white balsamic
MAINS:
Snap pea salad, cherry tomatoes, basil vinaigrette
Cauliflower bisque
Gnocchi or camp-made pasta (brown butter, fava beans, roasted grapes)
TO FINISH:
Maple walnut stuffed pears
________________________________________________________
August 12th: Buffet breakfast from 8:00 to 9:00am.
Build your own Oatmeal bar with dried fruit, chia seeds, brown sugar, maple bananas
Yogurt Parfaits (fruit compote, graham crumble)
________________________________________________________
Packed lunches, self serve, for the day.
Fruit tarts
Homemade granola bars
Sweet potato flax protein muffins
Popcorn
Sandwiches
_______________________________________________________
**Tortilla making workshop, one hour**
DINNER TIME!
TO START:
Charred kale and pomegranate salad
MAINS:
Chili con carne with organic tomatoes
Refried Bacon Beans
Smoked elotes
Fresh tomato and mango Salsas, guacamole, fixins
TO FINISH:
Cinnamon whiskey grilled pineapple
__________________________________________________
August 13th: Buffet breakfast from 8:00 to 9:00.
Grilled peach and burrata flatbread, balsamic, mint
Hard boiled eggs
END OF FOOD
Our Speakers: Each night we'll gather around the bonfire and a friend will start us off on a discussion on a specific topic. Each of the three conversation leaders will send some attachments, links or notes to attendees in advance, to beef up their knowledge and form opinions on the subject. You can come or go from the fireside discussion whenever you want. It's an organic conversation.
NIGHT ONE: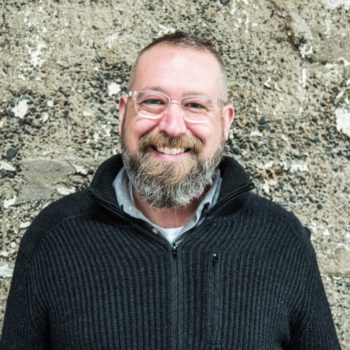 Our friend and clinical psychologist Christian Yavorsky has always valued freedom and the ability to explore the world with as few rules or fetters as possible. In his day job, he crosses boundaries routinely and with permission, working with CNS (central nervous system) drugs that treat mental illness, such as depression and schizophrenia. He also keeps his fingers on the pulse of technology and the motorcycle industry, and enjoys monkey-wrenching.
But when he was a teenager, it's fair to say he was a borderline hooligan, getting away with a lot, some of which he may share around the campfire. How much experimentation should we as a society tolerate (sex, drugs, graffiti) and where do we draw the lines, in law and in practice? What is liberty? Who most enjoys freedom and what does it mean for different demographics and in different places?
If you'd like to read up or listen on Audible on your drive to the ranch, Christian and Raman recommend Jonathan Franzen's recent meditation on America's obsessions with self-determination, a novel appropriately titled "Freedom."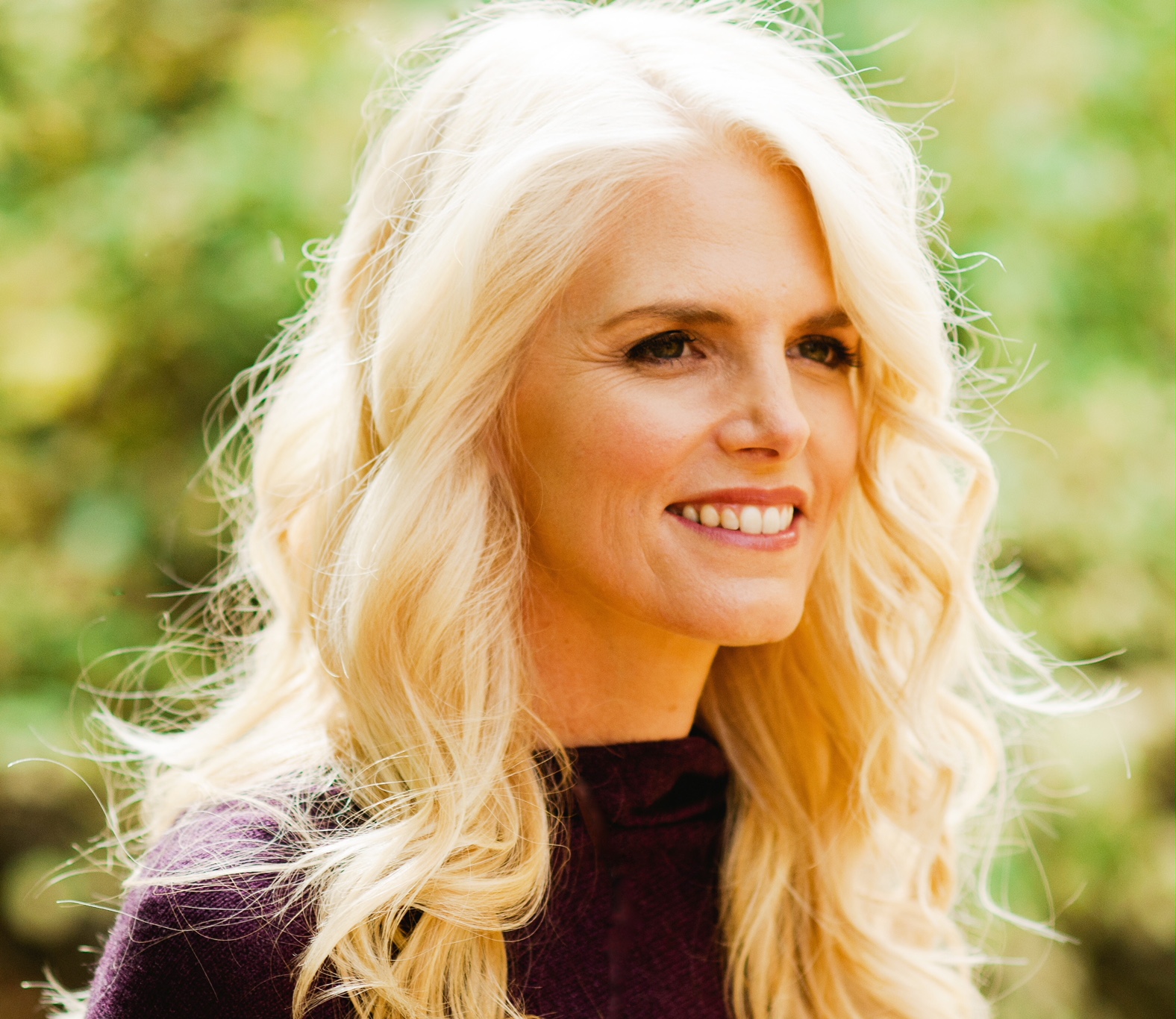 NIGHT TWO:

Our friend Teri Klug will open our second night's discussion at Hot Springs Ranch by sharing some of her own story.
Teri was a professional ice skater and looked to be living a life any of us would envy. Then her marriage collapsed, and she had to leave Australia with her two dogs and little else. She found herself in corporate life and worked at companies like Boeing, Ebay, ATK, and Adobe. She ran 7 marathons and completed a 1/2 Ironman.
After all of this, a few years ago, life offered her a hard red light that involved a hit and run bicycle accident; this left Teri with a TBI, broken neck, crushed shoulder and three broken ribs. As she recovered, she found herself a caregiver for her father as he battled and subsequently died of Parkinson's disease.
So what did all these adventures and challenges offer her? Perhaps a unique insight into how to live fully and how to find deep joy in the midst of adversity.
Teri will share a few realizations that have come to her over her past few years, but more than anything, she hopes her story might help you to find ways to say YES to the unexpected, to unfamiliar people and places. What is it that truly lights you up, and how might you build more of that inspiration into every minute of your life?
NIGHT THREE: To be announced soon.
We always make sure vegetarian friends will have plenty to eat. Please let us know at least one week in advance if you have special dietary needs or restrictions.
If you are wondering how you were included in this invitation, or would like to be removed, please contact ramanfrey@gmail.com
To sign up for future events, please register at www.goodpeopledinners.com