Description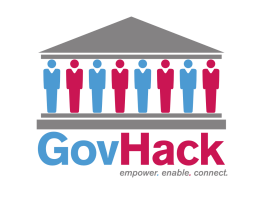 GovHack is all done and dusted for another year and as the judging draws to a close, it's time to get together and celebreate the awesome achievement of our Tasmanian hackers at the GovHack State Awards!
We've had some fantastic entries to go through and the judges have had to make some tough decisions along the way. If you're in the running for some prizes, or you'd just like to check out what GovHack is all about and see what our Tassie hackers have managed to build in a short and intense weekend, then please join us on the night.
The awards are taking place on the evening of Thursday 22nd of September, in the new Innovation Hub space in the Old Mercury Building. This event will also be the first major event in that space after the Innovation Hub's official launch earlier in the day, so if you want to check out the space and hear a bit about what's coming up at the Innovation Hubs over the next few months, then this is a great time to get a quick introduction to that as well.
And, in normal GovHack Tas style, there'll be some great food and drink to keep us fuelled for the festivities!
We'll look forward to seeing you there!
Organiser of GovHack Tasmania 2016 - State Awards Night
GovHack is an annual Open Data competition
held across Australia and New Zealand
29-31 July 2016
TAS Official Events
 GovHack is a volunteer run not-for-profit community initiative  
proudly brought to you by the
GovHack Global Operation Team,
State Operations and our amazing event hosts and crew.
Head to your Location event page for event contact information.