Description
Religious Freedom and Religious Schools
On 22nd November 2017, the Prime Minister, the Hon Malcolm Turnbull MP, announced the appointment of an Expert Panel to examine whether Australian law adequately protects the human right to freedom of religion.
The review panel, chaired by the Hon Philip Ruddock, has since finalised its review of Religious Freedom Protection in Australia and has delivered its report to the Prime Minister and Government.
Following the release of the 'Ruddock Review' it is prudent for the Heads and Governors of faith-based schools to consider the implications of the report, examine its findings and recommendations, and consider the ramifications and implications for faith-based education in Australia.
We are pleased that Associate Professor Neil Foster has accepted our invitation to speak at this evening and invite all interested Heads and School Governors to attend.
Keynote Speaker
Associate Professor Neil Foster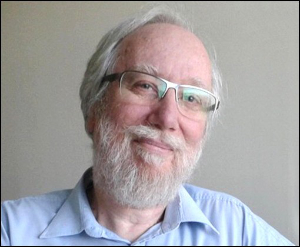 Master of Laws, University of Newcastle; Bachelor of Arts / Bachelor of Laws, University of New South Wales; Bachelor of Theology, Australian College of Theology; Diploma of Arts in Theology, Moore Theological College, Sydney
Neil Foster is an Associate Professor in Newcastle Law School at the University of Newcastle, Australia. His main research and teaching interests are Torts, Workplace Health and Safety Law, and Law and Religion.

Associate Professor Foster's primary research interests include Torts (civil liability for wrongs) and Occupational (Workplace) Health and Safety Law. He has also published in the areas of Property and Intellectual Property. Most recently he has been developing a research interest in Law and Religion issues.

Together with a colleague, Lucy Wilk, he has been examining a number of recent cases where two fundamental human rights seem to be in conflict. They have analysed how the courts approach the "balancing" process in such conflicts, particularly in controversial areas such as same sex couples and religion.

In 2012 Associate Professor Foster published a book which provides an introduction to the Australian Workplace Health and Safety (WHS) law for use by those who need to know how to manage safety in a workplace following the development of a new harmonised law in 2012-2013*. It covers not only the new WHS Act 2011, but also a range of related issues connected to safety: the contract of employment, common law tort actions, workers' compensation law and anti-discrimination legislation.

*Workplace Health & Safety Law in Australia, LexisNexis Butterworths, Chatswood (2012)


Governors' Symposium
The evening will commence at 6pm with a light meal and an opportunity for conversation with governors from other schools. This will be followed by Associate Professor Foster's presentation and an opportunity for a Q and A session.

We look forward to seeing you on the evening.