About this Event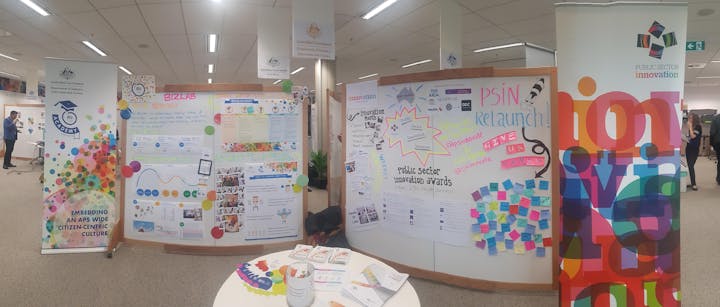 Not sure what a government innovation lab is?
Want to know about the creative approaches being taken by government agencies?
Join us at the Government Innovation & Design Labs Marketplace during Innovation Month!
The Public Sector Innovation Network is bringing together government innovation and design teams in one space to showcase what they're all about, the different methodologies they use, the projects they've been working on, and lots more. Just like a trade show, you can visit each department's stall to meet the teams and find out more about what they do.
To open the event, Claire Bayford from Ernst & Young's innovation incubator Ignite, will give us a look over the other side of the fence from a private sector innovation lab's experience. Claire will walk us through their Innovation Realized material, highlighting the role and impact of government in the innovation ecosystem .
Think this event sounds great but can't join us? Not to worry, there are plenty of awesome events going on around the country as part of Innovation Month. Check out the event schedule today!