Description
The QUT Chair in Digital Economy presents
Government 5.0: the future of public service
The enduring question in the digital economy is how to ensure the sustainable digital transformation of organisations. In the world where almost no one can see the next disruption from around the corner, how do we build resilience and respond to threats, as well as capitalize on opportunities?
In 2018, it is estimated that more than $1.2 trillion was spent on digital transformation efforts. Some believe that only 1% of those efforts will achieve a goal.
How can we learn from others and not reinvent the wheel each time?
It is not only businesses that look to transform themselves digitally. Governments are increasingly implementing digital initiatives.
Join us as Prof Marek Kowalkiewicz shares insights from his attendance at the World Economic Forum and learnings from our own Digital Transformation projects.
If you want to learn how to ensure your transformation efforts are successful, join us at the event!
Who should attend?
Managers and government executives leading digital transformation

Human resource executives driving digital capability uplift
Change makers and disruptors
Anyone working with government and public sector agencies


Keynote Speaker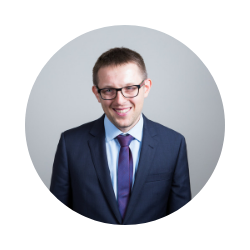 Prof Marek Kowalkiewicz - QUT Chair in Digital Economy, QUT Business School
Marek is an academic and industry leader with extensive experience in conducting academically sound research, co-innovating with industry and university partners, and delivering innovative products to the market. Currently, as Professor and Chair in Digital Economy, as well as Leader of the Embracing Digital Age research theme, he leads Queensland University of Technology's research agenda to inform and influence a robust digital economy in Australia.
Panelists

Lucy Poole – Head of Government Digital Experience, Digital Transformation Agency.
In this role, Lucy is responsible for improving digital service delivery. Prior to joining the DTA, Lucy held senior roles at the Department of Prime Minister and Cabinet and the Australian Public Service Commission where she led business transformation to support a high performing, productive and innovative APS. Lucy has experience across a range of sectors including the private sector, Australian federal and state governments, and UK civil service.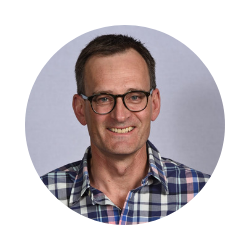 Tim Fawcett - Director Corporate and Government Affairs, Cisco
Tim Fawcett is the Head of Government Affairs for Cisco. As part of the ANZ senior leadership team, Tim is responsible for developing and implementing Cisco's $50m national engagement plan and is an executive sponsor for a key Cisco account. Tim is a passionate advocate for inclusion and diversity which he believes is essential for a modern, sustainable business. Tim is a director of Launchvic, the Victorian Government's lead entrepreneur and startup support agency, and is also chair of the audit, risk and governance committee. Tim is also a director of the Diversity Council Australia, Deputy Chair of the advisory board for the University of Melbourne's Networked Society Institute. Tim supports cancer research not-for-profit the Snowdome Foundation and is former Vice President of the Make a Difference Foundation. He holds a Master of Public Policy from the Australian National University and a Bachelor of Arts with Honours from La Trobe University.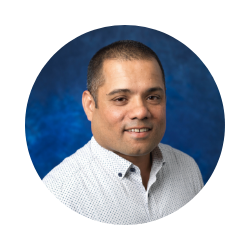 Professor Kevin Desouza - School of Management, QUT Business School
Kevin C. Desouza is a Professor of Business, Technology and Strategy in the School of Management at the QUT Business School. He is a Nonresident Senior Fellow in the Governance Studies Program at the Brookings Institution and is a Distinguished Research Fellow at the China Institute for Urban Governance at Shanghai Jiao Tong University. He has held tenured faculty appointments at the University of Washington, Virginia Tech, and Arizona State University. Desouza has authored, co-authored, and/or edited nine books. He has published more than 130 articles in journals across a range of disciplines including information systems, information science, public administration, political science, technology management, and urban affairs. Several outlets have featured his work including Sloan Management Review, Stanford Social Innovation Research, Harvard Business Review, Forbes, Businessweek, Wired, Governing, Slate.com, Wall Street Journal, USA Today, NPR, PBS, and Computerworld. Desouza has advised, briefed, and/or consulted for major international corporations, non-governmental organizations, and public agencies.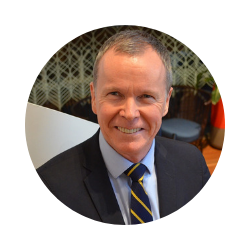 Simon McKee - Deputy Commissioner, Office of State Revenue
Simon is a Deputy Commissioner in the Office of State Revenue (OSR), a division of Queensland Treasury, and member of the Senior Executive Team. Simon's particular responsibilities are to lead the enabling divisions of OSR, including policy and legislation, objections and litigation, debt management, information technology services, risk and analytics functions, and relevantly OSR's Transformation Program.
Simon has over 20 years' experience across all revenue lines and functions in State revenue offices, and Treasury functions including policy and portfolio reviews.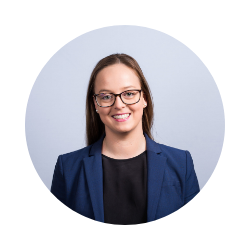 Dr Paula Dootson - Senior Research Fellow, QUT Chair in Digital Economy
Paula is a Senior Research Fellow for the Chair in Digital Economy at the QUT Business School. In this role, Paula is researching how organisations and governments transition through the digital economy and how consumers respond to changes in the market, which sometimes result in deviant or non-compliant behaviour. Paula's research focuses on providing businesses and policymakers with evidence-based solutions to real world problems. Paula is published in high quality marketing, management, and law journals and has brought in $2.5 million in research funding from industry and government.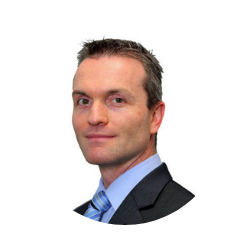 Ryan van Leent - SAP Global Public Sector
Ryan is a member of SAP's Global Public Sector leadership team, with deep subject matter expertise in Social Protection, Taxation, Border Protection and Social Enterprise. In 20 years of Public Sector IT consulting, he's had the opportunity to work with leading government agencies in Australia, New Zealand, Singapore, Malaysia, Korea, Japan, China, Hong Kong, Taiwan, India, Germany, Italy, the Netherlands, the United Kingdom, Canada and the United States of America.
Ryan is an active member of SAP's Institute for Digital Government and is a keen participant in Corporate Social Responsibility initiatives. He's had several articles published in Digitalist Magazine and is a frequent contributor to social media discussions on the Intelligent Enterprise, Data-driven Government and Digital Transformation in Public Sector. Ryan has a Masters in Information Systems from Deakin University, and a Degree in Information Technology from the Australian National University.