Event Information
Location
PwC Adelaide
Level 11, 70 Franklin Street
Adelaide, SA 5000
Australia
Description
China Digital Marketing seminar 4:
Got WeChat, now what? Building your digital community
Looking to get your first 500 WeChat followers?
Got followers but wondering what to do with them?
Looking for creative ways to build and engage your digital community?

Come along as we cover:
Steps you can take to grow your China-focused online community
How different organisations have gone about building their followings
How those communities have been converted to sales/business
The potential for cooperation among different communities


Meet our standout presenters and panelists for this fourth and final seminar in the China Digital Marketing 2018 series
Keith Thomas, CEO Port Adelaide Football Club

Keith will be joining us to share insights from Port Adelaide Football Club's highly successful China engagement program. The Club has been at the very forefront of creative strategies to engage the China market, well and truly putting SA on the map, with digital community building and business network development a key part of this program. Find out how PAFC has been leading the way and how your business can learn from their experience.
Chengcheng Sun
Social Media and Marketing Coordinator - China Engagement at Port Adelaide Football Club

Chengcheng has been doing outstanding work at PAFC to build a number of digital communities around the China market, leveraging the Club's groundbreaking work in sports diplomacy and China business network development. Chengcheng has an impressive background, having brought her considerable skills in marketing and digital community building on WeChat and Weibo to The Hahndorf Inn, Education Adelaide, the OzAsia Festival and The Adelaide Institute of Building and Technology.
Jinger Pan
Business Manager, International Marketing at StudyAdelaide

Jinger is one of Adelaide's most successful WeChat community builders. She has developed and manages a thriving WeChat following for StudyAdelaide which is reflected in SA's outstanding growth in international student numbers. Jinger has seen first hand the great potential of digital marketing through WeChat communities and joins us to share her insight.
Naomi Tyson
Visitor Experience Advisor at City of Adelaide

Naomi has been front and centre of the City of Adelaide's great work to build a WeChat community from the ground up. Her development journey is a fantastic example of the WeChat community building process, having worked through a number of key steps and phases. By sharing the City of Adelaide's work Naomi will help demystify the hows and whys of WeChat development.
---
► Become an ACBC member and enjoy free access to all seminars in the China Digital Marketing 2018 series. Read our Membership Prospectus to learn more.

The China Digital Marketing series is supported by our Series Partners: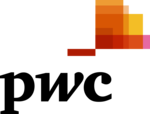 Date and Time
Location
PwC Adelaide
Level 11, 70 Franklin Street
Adelaide, SA 5000
Australia
Refund Policy