Description
Are you looking to reduce the cost of your advertising while getting more enquiries? Our event is aimed at helping small businesses achieve this.

Many small businesses struggle to make their digital marketing work. We've identified that there are common mistakes that the majority of businesses are making in relation to how they use Google marketing platforms.
Your Easy Web Solutions and Google have put together this event with the objective to help small businesses with direction and strategy when it comes to digital marketing campaigns.
Stuck With Average Results?

From our observations, most small businesses either don't do any marketing, or they market by trying to copy what other businesses do. This usually results in wasting time, poor results and high costs. Because of these reasons, we've decided to put together this event.
Throughout the workshop, we will be addressing specific areas of marketing campaigns. These areas are ad placement, ad copy, lead progression through the marketing funnel, and tracking. The objective is to educate you on what works and help you identify what doesn't.
Case Studies
Your Easy Web Solutions will be doing case studies on how they generate leads for clients for as low as $5 per lead. They will be covering their ACUA principle and how they use landing pages to achieve high conversion rates (over 20%).

This event is also a great opportunity to ask questions regarding Google marketing and tools. If you have any questions that relate to specific matters, please contact us beforehand, so that we can best address them.
Register for this event to secure your spot now!
Frequently Asked Questions


Q: Why should I attend?
A: Google and Your Easy Web Solutions base their presentations on current strategies that work. A lot of the concepts are new and might be worth exploring for your business.
Q: I can't make it to this event, is there another one in the near future?
A: At this stage, we've not planned for another event. There will be other events in the future on other topics and industries, please contact us if you wish to be notified.
Q: What do I need to bring to the event?
A: Bring yourself, a pen, and a notepad.
Organiser of Google Premier Connect For Small Businesses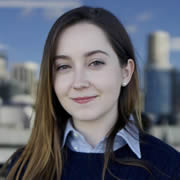 Rebecca Robson - New Business Manager, Google
Bec has been working at Google for four years in roles spanning across cloud computing and digital marketing. In her current remit as a New Business Manager, she partners with agencies like Your Easy Web Solutions to help potential clients navigate the world of Google Ads.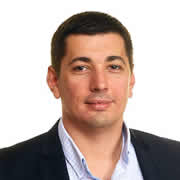 Alexei Kouleshov - Managing Director, Your Easy Web Solutions, Founder of Practice Results
Alexei is an expert when it comes to online conversion and lead generation. In 2007, Alexei started Your Easy Web Solutions which specialises in Google Ads as well as Wordpress web development. Alexei works personally with business owners who are looking to grow their businesses by implementing ROI based marketing campaigns. 
In 2015, Your Easy Web Solutions began working with practices helping them get more clients. Since then, the company positioned itself as a market leader when it comes to generating leads that are ready to buy.