The workshop shows you how to get the most out of G Suite tools and features. Covers Google Drive, Gmail, Docs, Sheets, Slides and more.
About this event
Are you moving to a Google Apps environment? Then this is the course for you. We will explore the various applications in the Suite and how they can be used to enhance collaboration. Once you log into G Suite, we will work with Docs, Slides, Sheets, and more.
You will schedule your time with Google Calendar and communicate using Gmail. You will store your content in Google Drive and then use the built-in collaboration tools.
This is a beginner level course.
What you get
Class size kept to a maximum of 6 participants.
Qualified, experienced and approachable facilitators.
Training materials and take away practice files.
Lifetime post course support.
We encourage you to bring along your own laptop so you are familiar with its layout and functionality. If you do not have a laptop, we can supply one on the training day
Google G Suite Workshop Course Content
Getting Started with G Suite
Introduction to G Suite
Logging into the G Suite
Swapping Between Apps
Introduction to Google Drive
The Google Drive Interface
Converting Files to Google Drive Formats
Uploading Files and Folders
Sharing and Collaborating on Files
Managing File Versions
Google Docs
The Google Docs Interface
Creating a New Document
Insert Text into a Document
Working with Tables and Images
Type as you Speak
Google Sheets
The Google Sheets Interface
Create a New Sheet
Understanding Cells and their Content
Creating Simple Formulas
Formatting Cells
Working with Multiple Sheets
Google Slides
The Google Slides Interface
Create a New Presentation
Adding Slides, Transitions and Animations
Inserting Pictures and Formatting
Playing the Presentation
Collaboration with G Suite
Sharing Documents
Receiving a Document Shared with Me
Add Comments and Replies
Google Gmail
The Google Gmail Interface
Sending and Responding to Email
Adding Attachments
Search Mail
Google Calendar
The Google Calendar Interface
Navigating and Creating Events
Using Multiple Calendars
Sharing and Customising Calendars
Google Contacts
Creating Contacts and Contact Groups
Merge Duplicate Contacts
Removing and Restoring Contacts
Google Tasks
Introduction to Google Tasks
Create New Tasks
Mark a Task as Complete
Google Forms
Introduction to Google Forms
Adding Question Types
Sending and Sharing Fomrs
Form Responses
Google Hangouts
Introduction to Google Hangouts
Text Conversations
Video and Voice Calls
Google Keep
Create and Edit Notes
Organise and Find Notes
If you need to book a course after the ticket sales have closed, please get in touch and we'll do our best to accommodate you.
See here for terms and conditions.
Organiser of Google G Suite Workshop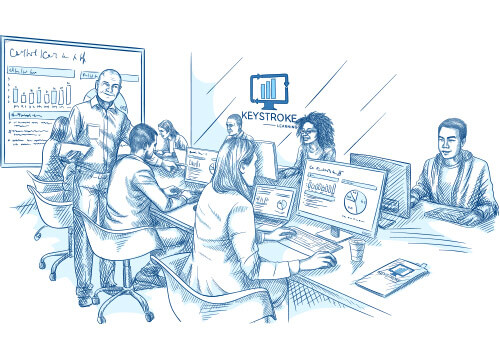 At Keystroke Learning our goal is simple, to provide an unforgettable learning experience. Our speciality is customised half day computer courses ranging from beginners through to advanced levels. We work with Microsoft Office and Adobe Creative Cloud applications, as well as the latest rapid development eLearning software. We focus primarily on skills that can be immediately applied in your workplace. As well as providing traditional training, we have developed innovative services such as Self-Paced Assisted Learning and Live Online Training.