Good Sport's inaugural Foursquare competition in celebration of Good Sport Issue 05
About this event
In celebration of the launch of Issue 05, Good Sport presents the inaugural Foursquare competition.
Some of our fondest memories and most enduring friendships all emerged from time spent playing foursquare, downball and other games in the yard. The ritual of playtime primes our bodies for the intuitive spontaneity found within the everyday. Indeed, play prepares us for our future: to counter the engulfing waves of seriousness that arise throughout adulthood.
Let us play, and keep playing.
Register now or turn up and put your name down on the day. Spot prizes will be given out by the referee.
Location: Collingwood Yards, Courtyard
35 Johnston St, Collingwood VIC 3066
4:00 pm – 6:00 pm
FOURSQUARE is a ball game played with four players on a squared court divided into four quadrants. The ultimate objective is to eliminate the other players to move up and achieve the highest rank on court (Dunce to Jack to Queen to King). To play, bounce the ball into another player's quadrant. A player is eliminated if they are unable to return it into another quadrant. The game evolved from a popular twelfth-century game in France Jeu de paume, translating to 'palm game'. After being played by soldiers in the first and second World Wars, the name evolved to foursquare.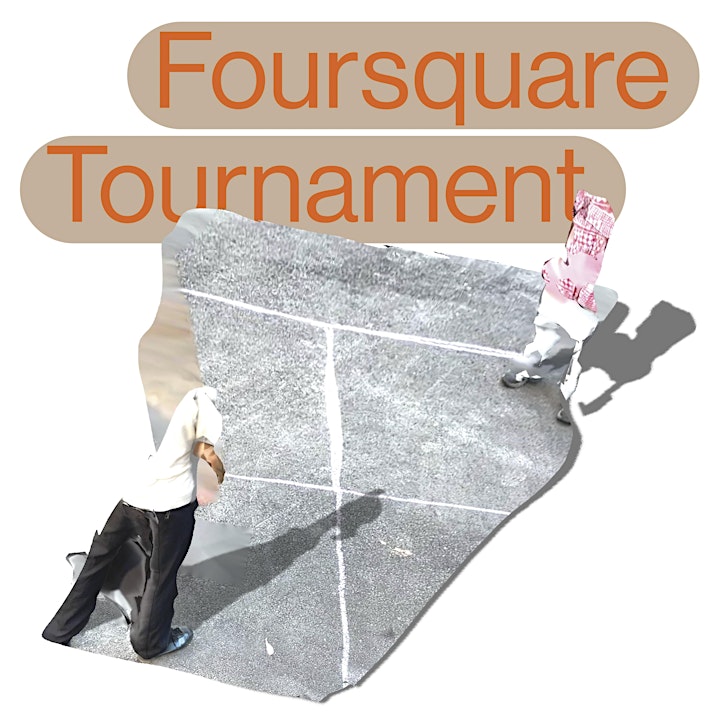 Organiser of Good Sport's Foursquare Tournament | Good Sport 05