Description
Are you part of a local committee or community group?
Are your meetings too long?

Could they be more productive?

Would you like to increase membership and ensure quality contributions?

Do you have issues within your group that you would like to overcome, but don't know how?
If you answered yes to any or all of these questions then why not come along and learn ways to amplify the positive impact of your group from world renowned presenter Steven Bowman.
Governance and strategic planning can be considered boring or a 'box ticking' exercise. Over the course of the two days Steven will demystify governance and simplify strategic planning, freeing up time and providing direction for your group.
Who should attend
Registration is open to regional board and committee members, their project officers and managers from any industry, not-for-profit, community service, natural resource management agency or organisation that would like to improve their performance. With a diverse range of professionals expected, the workshops will also provide an excellent opportunity for networking.

Why should I attend?
Steven Bowman explains the benefits of his workshops to committee, board, not-for-profit, group members and even industry committee representatives!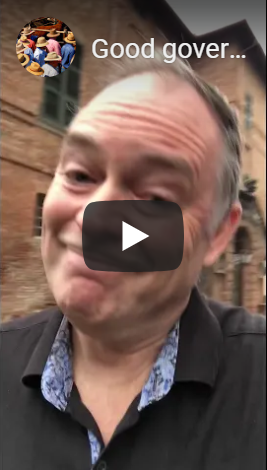 About Steven
Steven is a global governance and senior executive team specialist. His consultancy, Conscious Governance is an international, independent advisory service for non-profit boards, CEOs and Directors, providing strategic planning, board governance, leadership and risk management consulting services.
Further information
To find out more about the workshops, including topics covered, download the workshops flyer.
Catering is provided for both workshops. The full day Good Governance workshop includes morning tea, lunch and afternoon tea. The half day Strategic Planning workshop includes morning tea and a networking lunch opportunity afterwards.