Good Conversations - Forced marriage, slavery and family violence
Description
Join human rights champion Emeritus Professor Gillian Triggs and other leaders in policy and practice as we explore the link between forced marriage, slavery and family violence. The evening will begin with a keynote presentation by Gillian Triggs followed by a panel discussion chaired by Jenny Stanger.

Light refreshments will be served from 5:30pm. The keynote presentation will start promptly at 6:15pm.

The #GoodConversations event series shines a light on social policies that disadvantage women and their children. Good Shepherd brings together policy experts, sector colleagues and passionate members of the public to exchange information, discuss policy and build networks.

Download our background paper here.
Speakers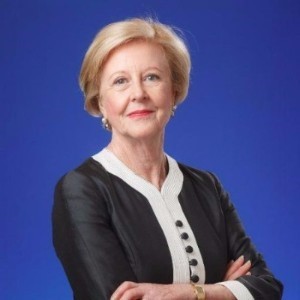 Emeritus Professor Gillian Triggs
Keynote speaker


Emeritus Professor Gillian Triggs is the former President of the Australian Human Rights Commission (2012-2017). She is now the Vice Chancellor's Fellow at The University of Melbourne. Gillian was Dean of the Faculty of Law and Challis Professor of International Law at the University of Sydney from 2007-2012 and Director of the British Institute of International and Comparative Law from 2006-7. Gillian is a former Barrister with Seven Wentworth Chambers and a Governor of the College of Law.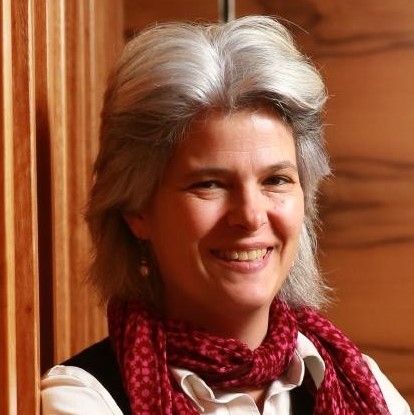 Jenny Stanger, National Manager
The Salvation Army,
Freedom Partnership to End Modern Slavery
Panel Chair


We are thrilled to announce Jenny Stanger, National Manager of The Salvation Army's Freedom Partnership will chair the panel discussion.

Jenny has worked as a case manager and advocate for survivors of human trafficking and slavery since 1998—including becoming the first Supervisor of Australia's only Safe House for women who have experienced human trafficking and slavery, including forced marriage. This program opened in 2008. Jenny has worked to reform forced marriage policy responses at the national and state levels, delivers training to frontline professionals, participates in research and facilitates peer mentors who have experienced forced marriage to support people at risk.

Jenny is a member of the Australian government's National Roundtable on People Trafficking and Slavery and has consulted for the US State Department Office to Monitor and Combat Trafficking in Persons and United Nations on projects in Myanmar, the United Kingdom, Fiji, Tonga, Kiribati, Malaysia and Mexico.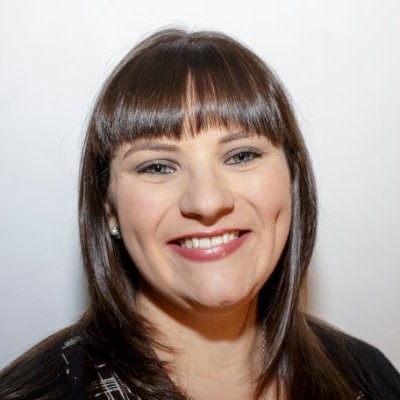 Laura Vidal, Policy and Research Specialist, Good Shepherd Australia New Zealand
Panel Speaker

Laura is a passionate advocate for women and girls, having spent 10 years supporting and advocating for those impacted by human trafficking, slavery and slavery-like practices including early and forced marriage. With a background in case management and project coordination, Laura has led and delivered services to asylum seekers and refugees, women experiencing homelessness and individuals impacted by human trafficking and slavery. Laura brings her experiences of service delivery to her policy and advocacy work with Good Shepherd. Laura is one of Australia's leading experts in understanding and responding to early and forced marriage. In 2016, Laura received a Winston Churchill Memorial Trust Fellowship, which took her on a study tour of six countries to develop innovative and best practice solutions to early and forced marriage. She holds a Masters Degree in Human Rights Law, Policy, and a Bachelor's Degree with Honours in Social Work.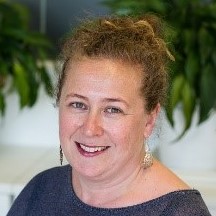 Michal Morris, CEO of inTouch Multicultural Centre against Family Violence
Panel Speaker
Michal brings both state government and not-for-profit experience to her role, serving for almost a decade as the General Manager of North Richmond Community Health. Here she developed programs and policies that delivered successful results for refugee and migrant populations. Michal has focused her work on systems and policies that facilitate access and equity, health literacy and effective service delivery. Michal is passionate about how to change systems, engage staff, support clients and communities to achieve better health and wellbeing outcomes. inTouch has been a lead service provider in the area of forced marriage and exploitation of women who migrate for marriage in Victoria. inTouch recently partnered with Monash University on its study of Temporary Migration and Family Violence in Victoria, which illuminated the need for more critical analysis and specialised services for migrant women who experience abuse and exploitation in intimate relationships. inTouch is a key driver of the Victorian Forced Marriage Network.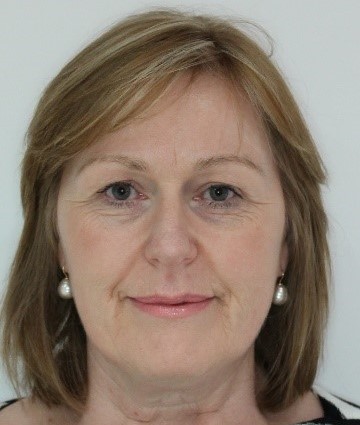 Tracy Beaton, Chief Practitioner and Director
Office of Professional Practice
Department of Health and Human Services (DHHS)
Panel Speaker

Tracy Beaton leads the Office of Professional Practice at DHHS to improve the quality of lives of people who access human services. She provides expert advice, consultation and review of complex cases impacting children. This includes child protection, out of home care, youth justice and others in need of human services.
In 2008 Tracy joined the Department of Human Services as Chief Mental Health Nurse, focusing on policy and practice to enhance recovery and ethical care of vulnerable Victorians.
Tracy has a number of academic publications and presentations. In August 2016 she contributed to a legal academic text addressing Family Violence and the Law in Victoria.
Since 2011 Tracy has held an appointment with La Trobe University as an Adjunct Associate Professor in the School of Health Science.