GOOD BEER WEEK // Growing Market Share Through Innovation

Friday, 22 May 2015 from 4:30 pm to 6:30 pm (AEST)
Event Details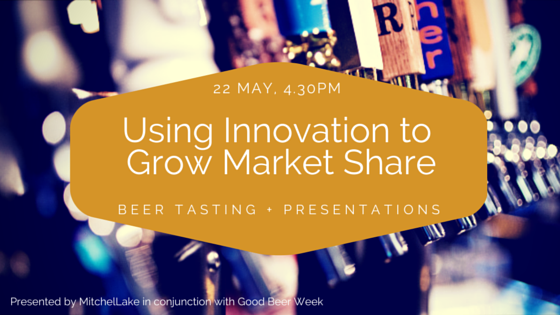 Craft beer and innovation go hand in hand, so let us put a beer in your hand for an afternoon of discussing Growing Market Share Through Innovation in association with Good Beer Week.
Each year Australians consume $2.5 billion worth of tap beer. Traditionally the industry has been controlled by two multinational companies, accounting for 95 per cent of the market. Craft breweries' market share is a tiny 0.3% of the market and that includes the so-called craft labels of the multinationals! Despite that, the market share is growing by a healthy 13 per cent a year and innovation is a huge driver of this growth.
The ability to innovate within smaller breweries is shaking up the industry, and calling larger companies to attention, as they use technology innovations and digital platforms to grow their brand and businesses. It's not enough to have a fantastic, unique product with integrity, the challenge for many brewers is how to bring that product to a largely uneducated market. Fortunately for us we have innovation by the keg full.
We've crafted an afternoon of beer tasting, presentations and questions and we hope you can join us. Tickets are strictly limited, so reserve your free tickets now.
Time and date: Friday 22nd of May, 4.30pm-6.30pm
Venue: The Kelvin Club, 14-30 Melbourne Place, Melbourne
Theme: Growing market share through innovation
Meet Your Pannelists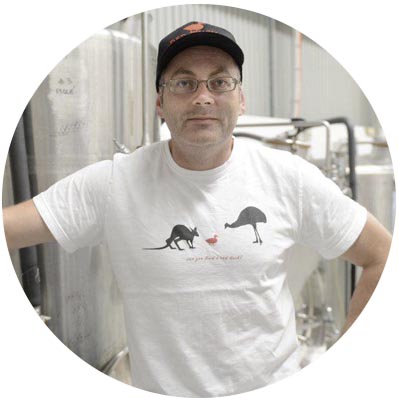 RED DUCK
Scott Wilson-Browne, Co-Founder
Scott and his wife Vanessa are the duo behind country-Victoria's microbrewery Red Duck microbrewery. In a former life, Scott was managing a busy industrial design studio in Melbourne. He and his wife decided to have a 'beer change' and head west to brew and market craft ales.
Red Duck has moved from supplying local markets and festivals to working with leading retail outlets. Along the way Scott worked freelance for smaller wineries.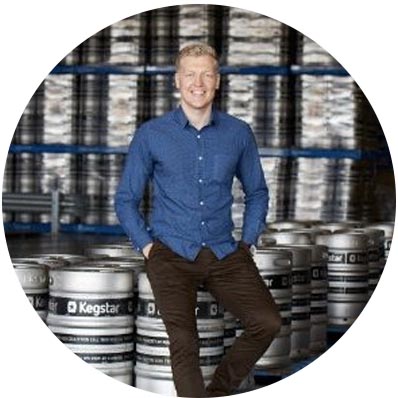 KEGSTAR
Joe Cook, COO
Joe was Kegstar's first employee, joining the company when they had a handful of customers and a few thousand kegs. Fast forward to now and the company is 9-people strong, with over a 100 brewery customers and 34,000 kegs in the mix. Kegstar has built its own bespoke keg tracking tool to manage all their assets across Australia and New Zealand, all tracked via smart phones. 
Joe comes for a project management background having worked for APN News & Media. Working in different business units Joe mostly revolved around finding non-traditional revenue streams therefore could be describe and an internal entrepreneur.  Joe is currently completing his MBA at The University of Sydney.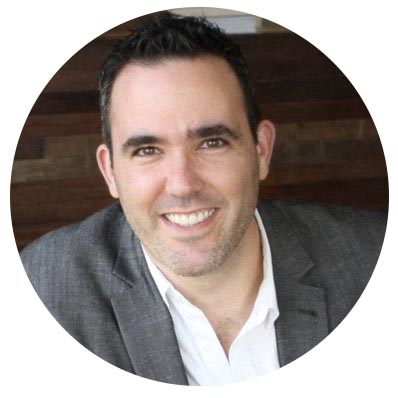 BUZZ PRODUCTS
Slade Sherman, Head of Digital
Buzz is a global creative product agency that develops connected product solutions. Working with companies like Anheiser-Busch, Qantas Airways and Carlton United Breweries (CUB) the team at Buzz have pioneered award winning IoT products for integrated digital marketing campaigns.

Slade started working with Internet technologies in 1999, co-founding The Rewards Factory, a business providing online member benefits and loyalty platforms to over 400 Australian and New Zealand corporate clients.

Doug Buckle, Creative Directo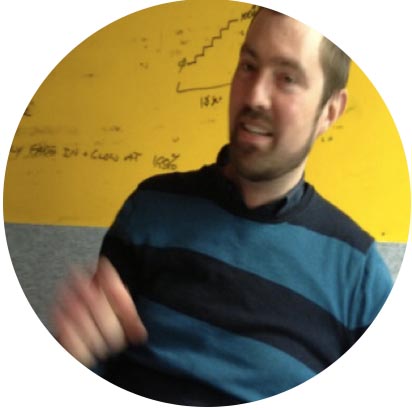 r
As Creative Director Doug is responsible for not only crafting and creating the product itself, but also that way that people interface with these new internet enabled machines. In working with Buzz products for 8 years, Doug has helped transition the business into designing and developing electronics products that are showing the way in the internet of things.

Doug has had an active role in the design community, sitting on panels for Design Victoria - 'reaching out to SME's', course steering committees from Monash, Swinburne and RMIT design degrees. In 2007, Doug was lecturing at RMIT leading a course on innovation and the design process.
When & Where

The Kelvin Club
14-30 Melbourne Place
Melbourne, VIC 3000
Australia

Friday, 22 May 2015 from 4:30 pm to 6:30 pm (AEST)
Add to my calendar
Organiser
Who is the MitchelLake Group?
At MitchelLake, we provide global search for leaders of high-growth technology and innovation businesses. Please visit us at mitchellake.com