Description
Reflection for Learning

School and system internal self-review and external quality assurance processes, for the purposes of monitoring and reviewing student learning gain and achievement, are critical. This workshop will look at strategies for becoming a reflective teacher.

The day includes the following sessions:
• An interactive and highly engaging workshop will lay the platform in challenging participants thinking and practice around school and system internal self-review and external quality assurance processes to understand effective and appropriate process, purpose and outcome.
• Inspiring exemplar school-based case studies will be presented.
• Formal workshops for collaborative discussion and enquiry will be led by experienced system and school leaders
Presentations on these topics will be given by Duncan Rintoul, Professor Adrian Piccoli and Lila Mularczyk OAM. Other presenters are current primary and secondary school principals including John Massard, Belinda Giudice, Belinda Wall and Natasha Watt.

Audience: This course is designed to be attended with a team of leaders in your school (classroom teachers, community liaison officers, executive teams, teacher quality advisors, Principals, Directors and system leaders).
There is growing inequality in Australian education. The Gonski Institute for Education is committed to demonstrating that individual and collective learning, agency and voice can improve access to high-quality education for all students. Schooling must support every one of Australia's 3.8 million school students to realise their full learning potential and to achieve educational excellence. This mission, to achieve equity in Australian education, underpins all content presented at our professional learning workshops.
---
This course is accredited by the NSW Education Standards Authority (NESA) for 6 hours of professional learning at Lead Teacher level. Standards addressed: 1.2, 1.5, 2.1, 3.2, 3.6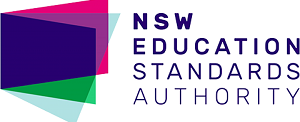 ---
FAQs
What's the refund policy?
Please read the participant agreement for further information regarding refunds
How can I contact the organiser with any questions?
Phone: 02 9385 1950
Email: gonski@unsw.edu.au