Location
Broadwater Parklands
Marine Parade
Southport, QLD 4215
Australia
Sales Have Ended
Registrations are closed
On line sales are no longer available. A limited number of registrations may be available at the Broadwater Parklands before the event commences.
Description
Introducing the Gold Coast Ramble
The first event of its kind on the east coast of Australia, the inaugural Gold Coast Ramble, being held on 26 March 2017, aims to raise funds and awareness for local charities.
Organised by Gold Coast Rotary, Surfers Sunrise Rotary and the Griffith University Satellite Rotary Club, in conjunction with the Gold Coast Community Fund, it is modelled off the highly successful Perth Ramble, organised by the Rotary Club of Mill Point, which recently raised more than $60,000 for charities.
Team up with families, friends and workmates to explore the city on foot, uncover secret locations, solve puzzles and raise money for local charities. The event is suited to all ages, levels of fitness levels, and is wheelchair and pram friendly.
What does it cost?
This is a team event with a captain and between one and five additional team members. The more team members, the more brains you'll have to utilise when solving clues! Also, we've found the more people you have the more fun the whole team has! Register a team and add team members later.
The 4-hour Ramble costs $30 per team member. Students and holders of pension concession cards are entitled to a 50% discount.
The 2-hour Ramble is suited to families with younger children or teams with less mobile members and costs $15 per team member. There are no further discounts but children under 5 are free.
How does it work?
Arrive half hour before your event starts and bring your Team Captain's fully charged Smart Phone, either an iPhone (minimum IOS version 7), or an Android (minimum version 4.0).
Remember to dress in your best - teams of costumed participants will explore the parks, malls and streets of Southport, Surfers Paradise and Broadbeach, following clues to locate 40 to 50 checkpoints between 11am and 3pm. There is also a 1-3pm version with 20 checkpoints for young families.
At each checkpoint, the team use the Gold Coast Ramble App to download a challenge about the immediate area – this could relate to the heritage, the natural environment, street art or local infrastructure. Points are awarded for successful challenges with additional points available for donations to the Ramble's chosen charities.
Random draw and best costume prizes reward participation. For the more competitive, completion of all checkpoint challenges in the allotted time involves strategy and teamwork.
Please note, due to the large numbers of Ramblers, there will be a slight stagger in starting time. But don't worry - your team time doesn't start till your Team Captain presses START on the Ramble app after receiving the clue sheet from Ramble authorities at the START line.
Your team is encouraged to support one of the following charities through seeking sponsorship donations. The incentive being that each donation will earn additional event points – every $10 donation gains the team an additional point up to a maximum of 50 points ($500 team sponsorship). Using Everyday Hero, your team members will be able to get their friends and work colleagues to sponsor their team.
Charities you can support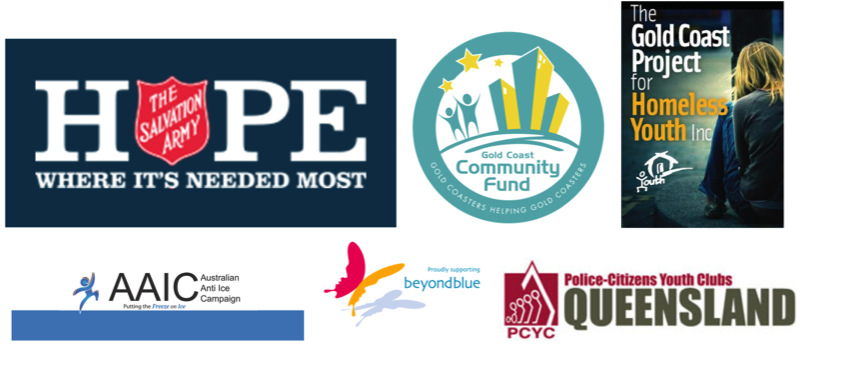 ---
Refund policy
The Gold Coast Ramble is an all-weather event so no refunds will apply.

If someone in your team has to drop out we suggest you find another friend to take their place, as their place will not be refunded. Your Team Captain will be able to make changes to team member details via their online account.
Other things you should know
Should a team comprising all under 18s win a travel prize, a paying adult must accompany them on the air travel and at the hotels.

To be eligible for a concession/student price you must either be a full or part time student with a concession card or a student ID card. Holders of an Australian Government or Centrelink Healthcare Card or pension card are also eligible for the concession price. You will be required to show your concession card on Ramble day so please bring it with you.

If a team member does not have an email address, proceed with registering and the team captain can add the email address of someone else close to them. Having an email address for all team members is a safety matter so we can contact them in the event of an urgent need.


Team members who are registered before the event must participate on the day in order to be eligible to win the prizes. If a member of the team cannot attend and you replace that person with another make very certain your Captain updates the team member details to be eligible to win.

Please do make sure the Captain's mobile phone battery is fully charged before the event. We recommend that another team member brings their Smartphone too and downloads the Ramble App. Only one phone can log on at a time so only use the log in and password if the original phone is not working.