Sales Have Ended
Ticket sales have ended
Thank you for RSVP'ing to attend our upcoming Brisbane Property Group meeting - we look forward to seeing you then!
Sales Have Ended
Ticket sales have ended
Thank you for RSVP'ing to attend our upcoming Brisbane Property Group meeting - we look forward to seeing you then!
Description
***** NEW START TIME FOR THE GOLD COAST - 6pm DOORS OPEN, for a 6.30pm START *****
WELCOME to the first Gold Coast Property Group meeting for 2018 - it's all happening on Thursday, 22nd February.


Here's 5 awesome reasons you need to be in the room:

• You'll walk away with real strategies, insights and resources that you can implement immediately. We guarantee you to pickup at least 3 outstanding tips to use in your own property investing (Most people walk away with a page full of notes!)
• Unlike other seminars, you wont be pitched to on the night. That's right, no hidden agendas, no shenanigans and definitely no sellfests with bonus steak knives! We pride ourselves on being a genuine property networking group.
• The key words we hear time and time again when attendees are leaving are 'genuine' and 'integrity'. These are rare commodities these days, especially in property and you'll get them by the bucketload at this event.
• There's something for everybody. Whether you are just starting out, have done a few property deals or a full time professional investor.... you'll walk away with value. It might be in the quality, content rich presentations or it might be that you find your next Joint Venture partner... either way you'll be so glad you showed up.
• The Real Deals. These are case studies that attendees flock to see each month. We call them Real Deals because they ARE just that. Everyday property investors on their first, second and sometimes third project, having a good honest crack while still holding down a full time job. It could be a quick renovation, a one into two splitter block or a 6 townhouse development... whatever the presentation, you'll see profit & loss numbers, before and after photos, embarrassing mistakes and above all, lessons learned.
There is NOTHING like this monthly property networking event and we are the envy of all other States!
It's size, the people we attract, the integrity we uphold and the longevity we've been delivering value for makes us second to none Australia wide!
For those of you who are new to the group, we are a friendly, supportive bunch and everyone is welcome to attend - the more the merrier! We have everyone from those who are nervously excited about entering the realm of property investing, and others who have been investing successfully for many years.... and of course, every level in between.

Details on how to RSVP, the cost, and more at the bottom of the page.

What's in store?
You're in for a real treat... check out the lineup of speakers:
Matt and Jolene Sukkariah from My Financial Group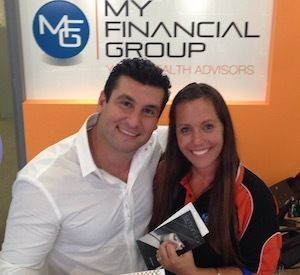 Sometimes it's not just the strategy you are trying to implement as a property investor... these days you need to have a broader knowledge than just buying a property, adding value and extracting profit or equity. You need to be building your financial intelligence so that you are working towards a bigger picture.

Matt and Jolene apply some very common sense tools to help anyone achieve their financial dreams and goals. Use his opportunity to take your financial intelligence to the next level... you'll be amazed at the difference it can make to your whole outlook to investing.

Real Deal #1
Sedat Faruk Ilhan

Sedat started his career in import/export trade and quickly moved to a management position in one of the best trade companies in Europe. He moved to Australia a decade ago, and shifted his focus to construction, and research into quality building products. He has now graduated with a Diploma of Building Construction and is a very hands on tradsman and registered builder. He is here to present for the first time on a deal in Beenleigh which is just hot off the press.
Real Deal #2

Steve Redding & Ben Chaston
Steve and Ben have been friends for 20 years. Ben works in construction and Steve has an ATM company. They both share a passion for real estate so after spending an extensive amount of time re-educating themselves, they decided to do their first project as a joint venture, to somewhat spread the risk. Their strategy was to develop a high yielding residential property to hold instead of selling. As like all property developers, they made mistakes along the way but in the end learnt to view these as valuable lessons.

The Real Deal segment is where a member or members of the group get up for 30mins and share their latest project!
You get to see everyday investors sharing all the thrills and spills of their deal. It could be a renovation, subdivision, development.. anything!
The presenter shares the feasibility numbers for the deal, the before, during and after photos, how they found the deal and most importantly, the mistakes they made along the way!
It's truly outstanding to see someone bravely get up and reveal their entire project from start to finish, warts and all!
Russell Sparke from Sparke Legal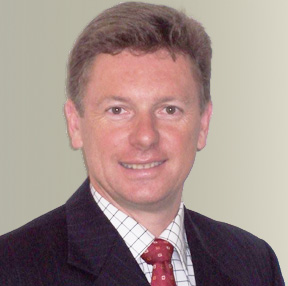 Russell Sparke, our resident property law specialist heads up the night and will be talking about some key do's and dont's for property investors. Russ has been a property lawyer for over 20yrs now so you'll want to hear what he has to share!

Russ specialises in out of the box arrangements so if you're looking to get creative with financing, structuring your purchase entity or looking to formulate joint venture and money partner agreements.... this is the guy to talk to!
What should I expect?

Expect to be welcomed with open arms, regardless of your level of experience. Expect to meet amazing people all on the same path. Expect to learn.... A lot!

You will have the opportunity to mingle, network, and have a cuppa with other active property investors with varying skill levels. If that makes you a little nervous, that's no problem; instead, why not chat to one of our amazing experts (think accountant, town planner, SMSF specialist...) who regularly present at these meetings - there's always a few at the back of the room, and they love a chat!

Do I need to RSVP?
In short, yes! We have limited seating due to the size of the room, and it is first in best dressed. If you reserve a spot, you are guaranteed a seat, simple as that.

All you need to do is head to the top right of this screen and click on the RSVP button.
How much does it cost?
Attendees can pay $10 online or $15 at the door.
If you choose to pay the higher entry fee at the door on the night we accept cash or card (Mastercard or Visa) at the registration desk.
Better to save the 5 Bucks though and pay online!
What if I want to come to every meeting, what can you do for me?
Good question! We have a large number of our community members who do just that, so we have a special Gold Membership. This includes free entry for 12 months to ALL of our meetings (including Brisbane, Gold Coast & Sunshine Coast), plus you get the video recordings, audio and slide shows of each meeting in case you can't make it. There's a lot of other inclusions too but I know this page is getting long! You can read more here.
If you're a member, you still need to RSVP though!
I hope to see you on Thursday, 22nd February 2018!
Cheers, Matt