Description
Gold Coast University Hospital will host the inaugural Gold Coast Health Research Week Conference, showcasing the groundbreaking health research taking place on the Gold Coast. This free event provides the opportunity to engage with research completed by Gold Coast Health clinicians and university partners.

To attend the conference, please click register and choose the sessions you plan on attending. Attendance is free.

Full details are available in the program below.

Other Events
To register for the pre-conference Menzies Health Institute Research Networking Event (Mon 5-7pm), please click here.
To register for the AusBiotech BioCheers networking event (Thu 4-6pm), please click here.

To register for the Dementia Caregiving and Technology public forum (Tue 5.30-7.30pm), please click here.

Group Registrations
If you are wishing to register a large group, please register yourself and contact GCHResearchDevelopment@health.qld.gov.au with the number of people you wish to register.

Questions
Any questions can be directed to GCHResearchDevelopment@health.qld.gov.au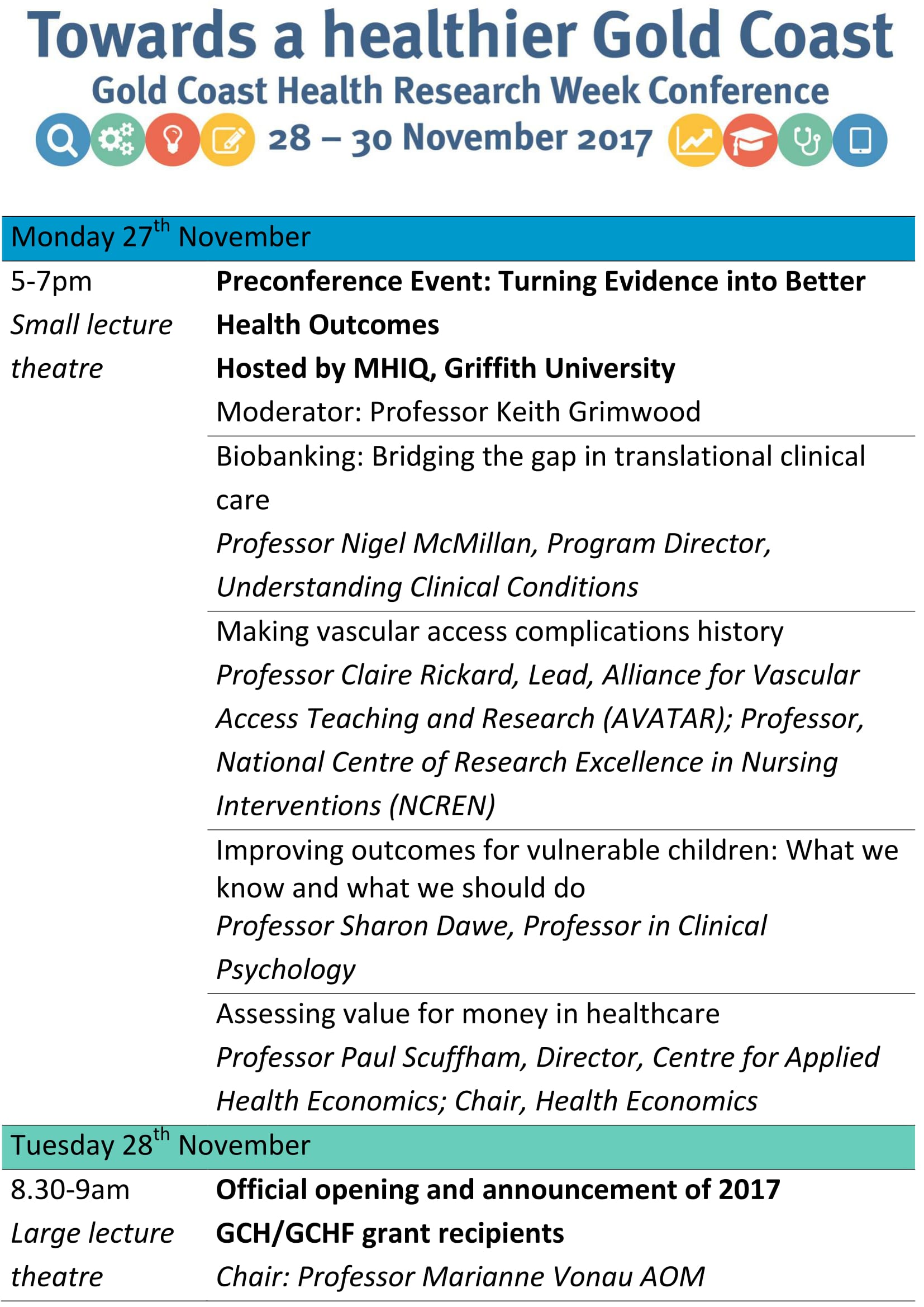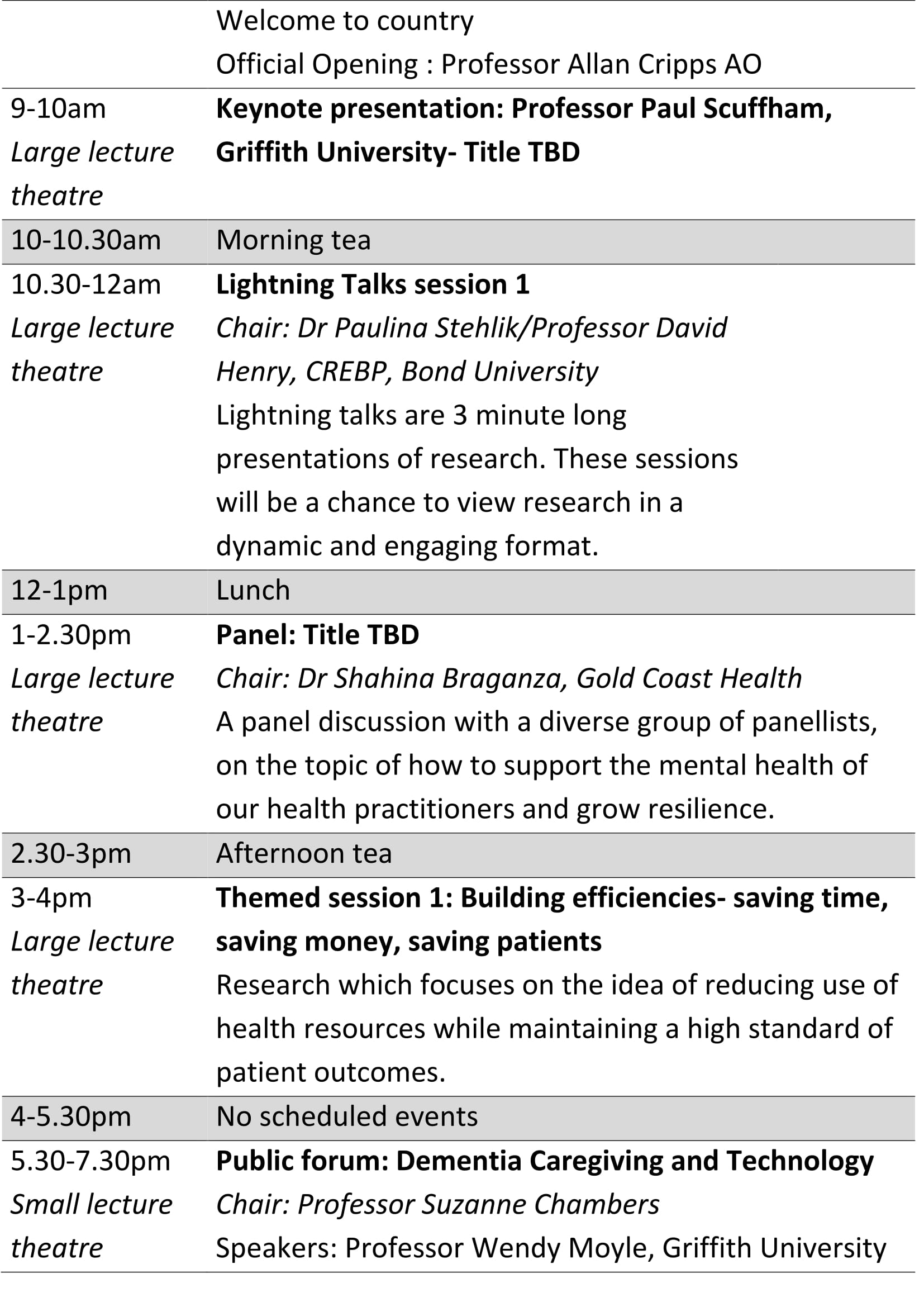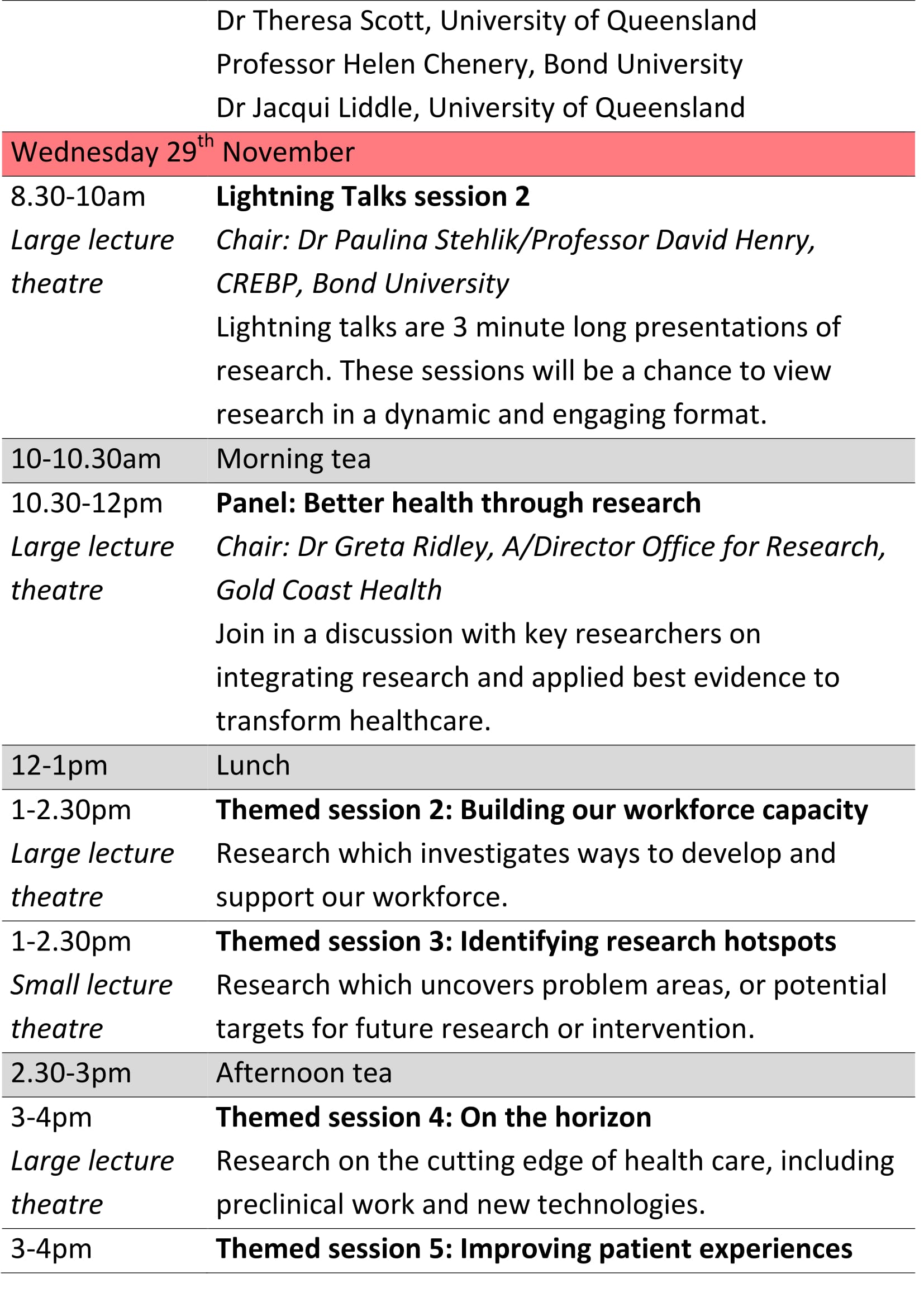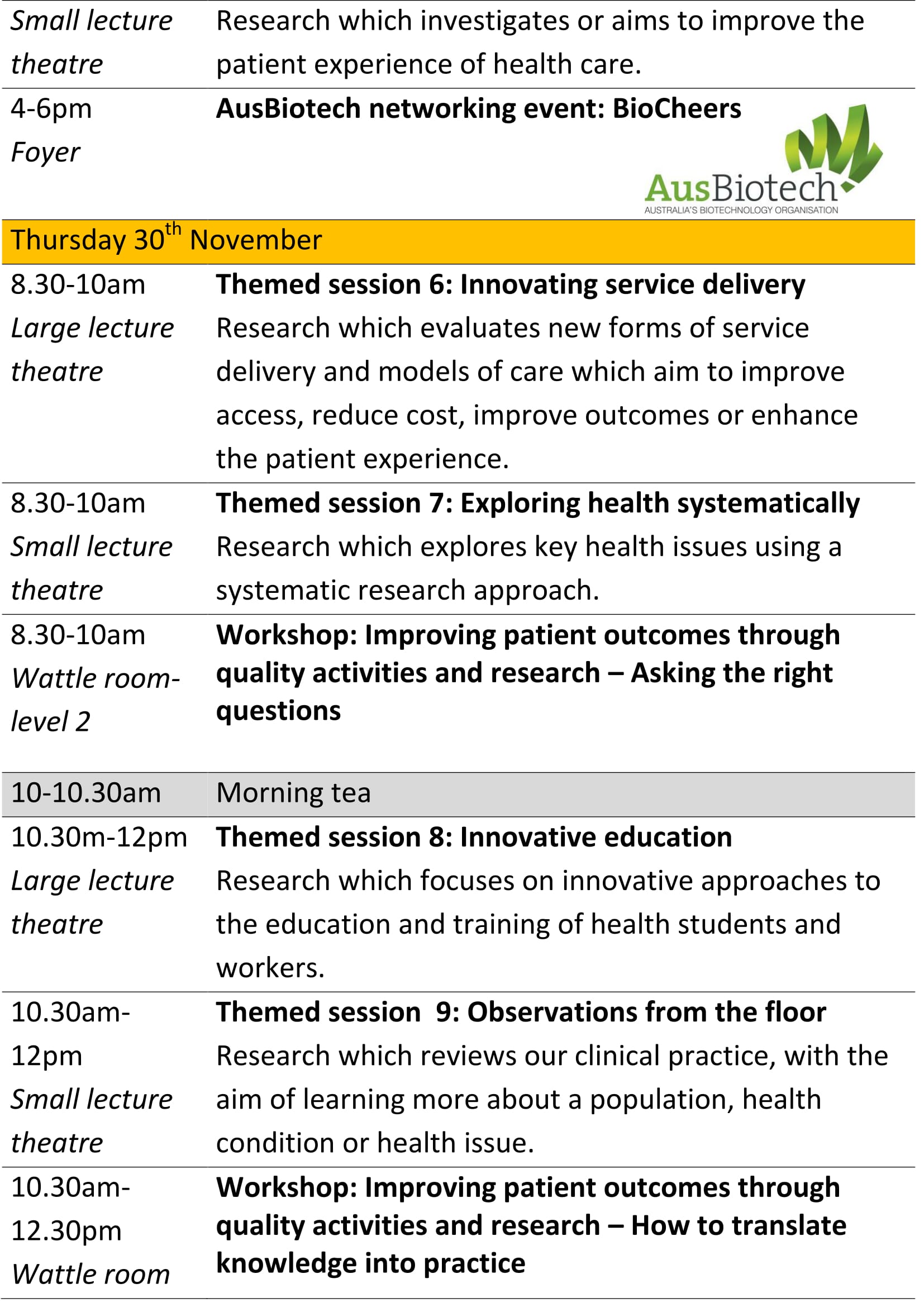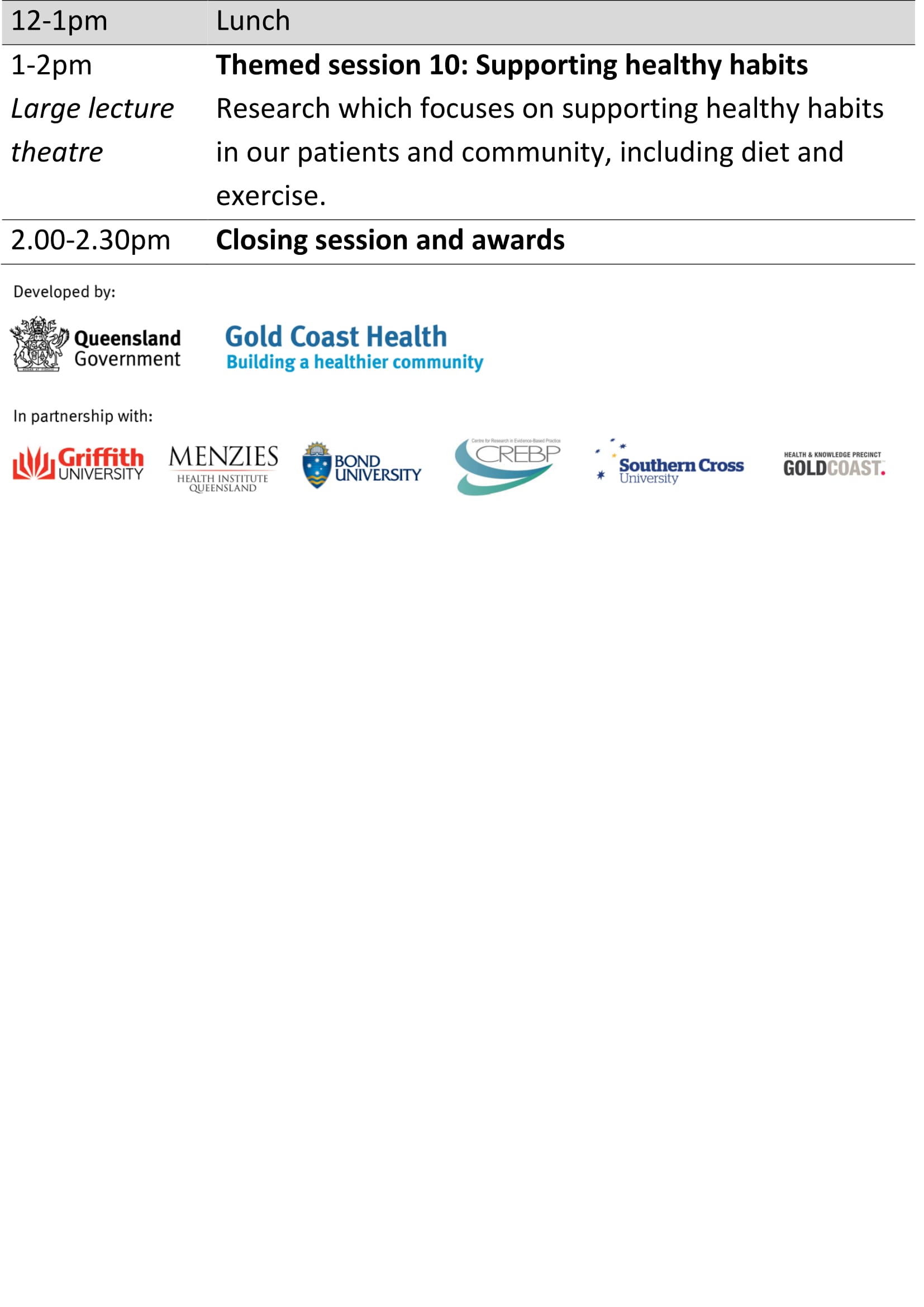 Date and Time
Location
Gold Coast University Hospital
Ground Floor, Block E (PED Building)
Southport, QLD 4215
Australia