Sales Have Ended
Ticket sales have ended
Sorry you have missed out on getting your ticket for this current event. Please book for the next session or give me a call on 0405 484 840 as I would love to meet you and would hate for you to miss out on this amazing opportunity - Raelene
Sales Have Ended
Ticket sales have ended
Sorry you have missed out on getting your ticket for this current event. Please book for the next session or give me a call on 0405 484 840 as I would love to meet you and would hate for you to miss out on this amazing opportunity - Raelene
Do you want more confidence, time or focus on something specific or just want to make your life better & happier? Come & Try GOAL'S CLUB!
About this event
Discover, Create and Achieve at GOAL'S CLUB
Join me on the 2nd Tuesday of each month, at 6.30pm - 8.30pm together with other like-minded women to:-
- DISCOVER what your Goals, Dreams and Purpose are
- CREATE a pathway to get you started towards your goal
- ACHIEVE the amazing results you wanted!
I am an Accredited Life Design Coach and Goal's Club Facilitator who was just like you, tired, stressed out, working and raising kids! I didn't have the energy or confidence to do things differently, until I found a Life Coach and started attending a Goal's Club, just like this one.
Writing down goals and things that I wanted to achieve each month gave me the focus I needed to get them done and how great I felt each month to tick off things I had completed. I was achieving things, but more importantly I was starting to understand what was important to me and where to focus my energy first for the greatest results and this increased my confidence as I slowly gained control of my life. I learnt to manage my time better, I discovered my real purpose, my values and my strengths, all of which I used to work towards achieving improvement and growth in all areas of my life! - YOU CAN DO THIS TOO!
Goals Club provides :-
- Monthly 2 hour group workshop sessions
- Each session focus's on one of The 7 Elements of Life, -
"Brain, Body, Being, Love, Time, Money and Passion".
- Break your big challenges into smaller steps for greater results
- Your Personal Life Audit
- Your Personal Life Design Plan
- Create your Unique Annual Plan
- Monthly Goal Setting,
- Full accountability and challenges
- Private access to the Goal's Group Facebook group for ongoing support
- Tips, Tools and knowledge to take control of your life, build confidence, resilience and self-awareness and strategies to improve your time management, relationships and life skills.
Attending Goals Groups and setting monthly goals really works, as this is what turned my life around, leading me to quit my job and make a whole new, exciting and fulfilling career path doing something that I really love!
Results you will achieve:-
- Rediscovering your purpose and passions in life,
- Develop more positive habits,
- Learn to visualise, plan and implement your goals, dreams or challenges
- Feel happier, healthier and more energized
- Build your motivation, commitment and accountability
- Achieve more in your day by learning to manage your time better
- Breaking out of the "rut" and make your own path with self assurance and confidence.
In the past I never spent money on myself as I didn't value myself highly enough and yet I now know, that doing something to improve yourself, is not only THE MOST IMPORTANT THING you can do just for you, but the positive benefits effects EVERYONE AND EVERYTHING around you!
EVEN BETTER, join up with your Mum or your daughter or a friend and start this journey together, so that you can support each other as you learn about yourself, your aspirations and share your experience together.
Take this opportunity now, and you will be amazed at the growth and incredible progress you will make over the coming months, just like I did!
This could be your turning moment in life!
- $20 Per session or
- Buy 4 and get one free Total $80.00 (save $20) or
- Attend and bring a friend or your Mum or your daughter for $30 per session (save $5 per person per session)
Contact
RAELENE AZZOPARDI
Essential Lifestyle Coaching
mobile: 0405 484 840
Email: Essentiallifestylecoaching@hotmail.com
Facebook: Essential Lifestyle Coaching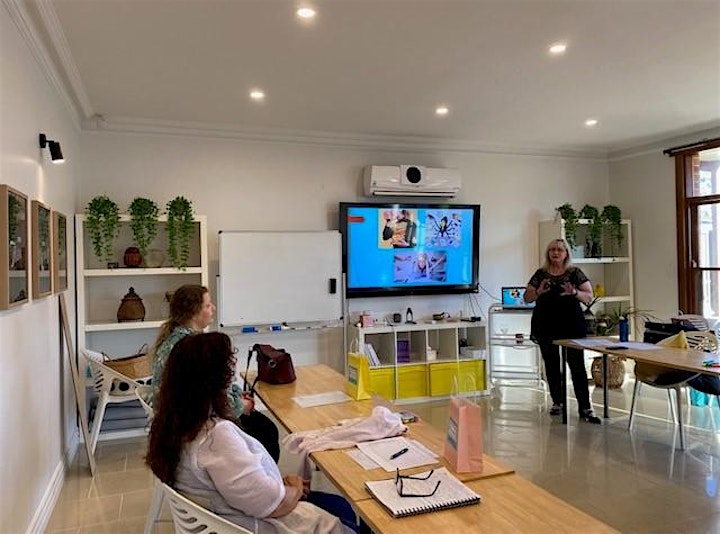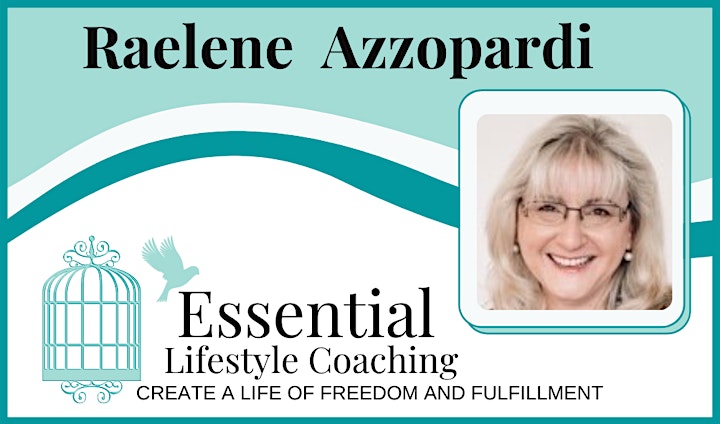 Organiser of GOALS CLUB - Wynn Vale - Discover, Create and Achieve your Goals
I'm Raelene Azzopardi, an Accredited The 7 Effect Life Coach and Goals Club Facilitator and the owner and founder of Essential Lifestyle Coaching. My mission is to help women become the best versions of themselves, growing in confidence, ability and knowledge.
Goal's Club will take you through an 8 month coaching and learning program to get you setting goals and achieving great results through step by step progress each month.
For targeted, quick results, try my 3 month Coaching programs.
Creat your Life of Freedom and Fulfillment!