Go Wild With Colour! - Adult Colour Mixing Watercolour Workshop - beginners
Learn the secrets of colour mixing so you can choose and mix colour with confidence!
About this Event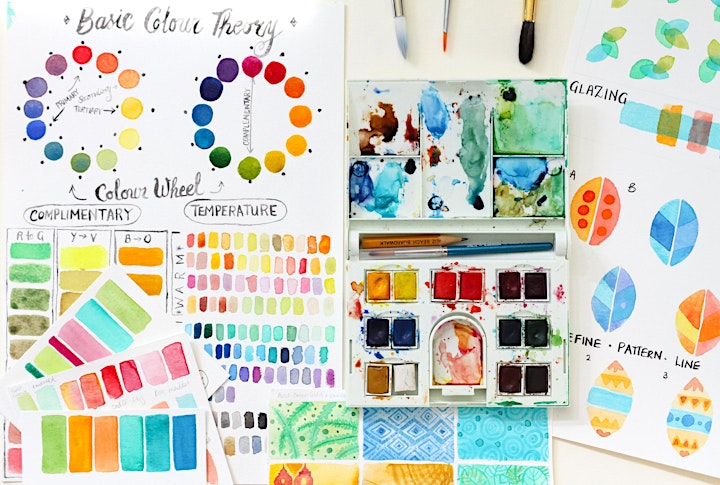 Sunday, 21 February, 10:00am - 1:00pm​
This class is perfect for beginners through to people that have painted with other mediums.
Colour has such a huge influence on us and selecting the right colours will be so much easier after taking this class! You will learn colour theory through fun exercises. We'll have fun selecting and mixing colours, creating harmonious colour schemes and painting a mini artwork for your wall. This class with give you a solid foundation for my other classes.​
Classes take place at my courtyard studio in Melville. You'll be sent all the class information once your place is booked.
Class includes all materials and tea and coffee.
Read more, including my refund policy at www.mermaidscoin.com/classes
Should the class need to be cancelled due to covid-19 restrictions, you'll receive a full refund.