Description
Let's Go Quackers!
For as little as $10, you can support a great local charity and help Tasmanians living with melanoma.
This annual fundraiser is run by Melanoma Tas to support its important work.
How does Go Quackers work?
Buy as many tickets as you like and come along on the 14th of October and scoop that many ducks out of the pool. Each duck corresponds to a prize, so the more tickets you buy, the more prizes are yours. We'll have a sausage sizzle and soft drinks available (for a gold coin donation).
NOTE: Pre-paid ONLY - NO sales on the day
If you can't attend on the day we can scoop out your duck(s) on your behalf, and arrange collection of your prizes within the Hobart area.
Remember, you can always just give a tax deductable cash donation by visiting http://www.melanomatas.org.au/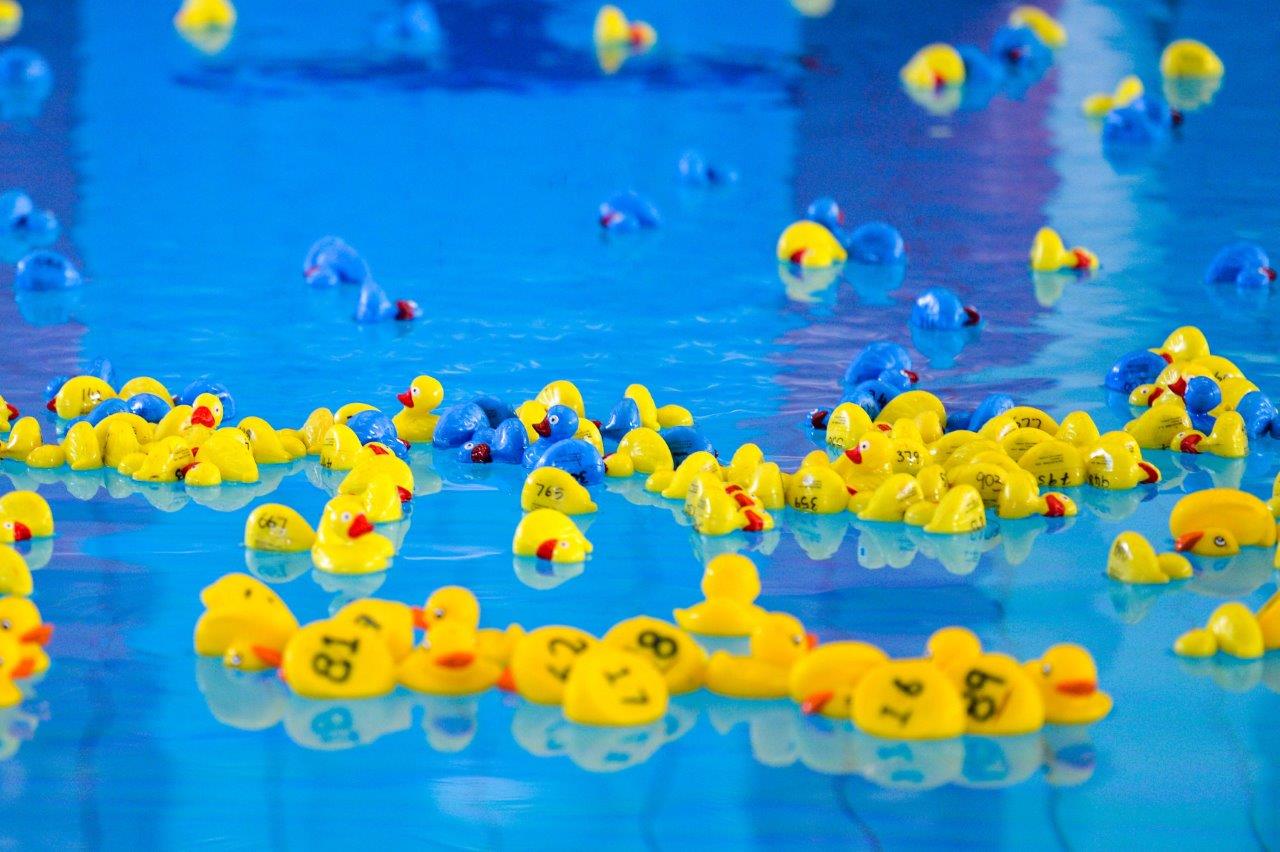 We are currently finalising our prizes but here are some examples of last years awesome prizes:
* voucher from Pennicott Wilderness Journeys - 2 Adults to travel on a 3 Hour Wilderness Cruise with either Bruny Island Cruises or Tasman Island Cruises. This is valued at $270 and valid for 12 months.
* accommodation vouchers in 3 great locations: Burnie, Launceston and Coles Bay
* massages, movie tickets, car servicing (worth $200), gym memberships, family tickets to Moonah Bowl and Tas Laser Skirmish
* for lovers of food and wine:
Puddleduck Vineyard - enjoy a cheese and wine platter
Wicked Cheese - cheese, cheese and more cheese
Restaurant and cafe vouchers
Wine, beer and cider
* Chocolate - did we say chocolate?! You betcha we did!
There's more, much more...
Please share amongst your networks and let your friends know.
All monies stay in Tasmania to support those living with melanoma and to raise awareness of this common disease.
FAQs
What is Melanoma?
Melanoma, also known as malignant melanoma, is a type of cancer that develops from the pigment-containing cells known as melanocytes. Melanomas typically occur in the skin but may rarely occur in the mouth, intestines, or eye. Melanoma can be treated successfully if it is caught early but if it spreads to other parts of the body (known as metastatic melanoma) the prognosis or outcome is poor. This is why early detection is so important.
Why is it a problem in Tasmania?
- there is a 1 in 18 lifetime risk of developing melanoma (breast cancer is 1 in 8)
- melanoma is the third most common cancer in women and the fourth most common in men (Tasmanian Cancer Registry)
- in Tasmania, we lose on average 30-50 people a year to melanoma (Tasmanian Cancer Registry)
- melanoma is projected to become the third most common cancer in Australians by the year 2020, replacing lung cancer (AIHW incidence projections)
- for more information, please visit the Melanoma Tas website:
Who is Melanoma Tas?
Melanoma Tas, a registered charity run by volunteers, was established by a group of committed Tasmanians who are passionate about reducing and preventing the incidence of melanoma in Tasmania. We realised that there were no organisations providing comprehensive support and information at a local level for people and families affected by melanoma.
Where can I contact the Go Quackers organiser with any questions?
Enquiries to Wendy Sullivan 0432 810 542
Email enquiries to quackerstas@bigpond.com
Do I have to bring my printed ticket to the event?
No, as long as you purchase your ticket before the day of the event.
Do I have to attend on the day?
You don't have to attend on the day but can still support Melanoma Tas by buying a duck or two. We will scoop out your ducks and organise to get your prizes to you if you live in the greater Hobart area.
Why does Melanoma Tas need my email/phone details?
Melanoma Tas uses your email/phone details in order to contact you about collecting your prizes if you are not available to attend the event. We will also use it to contact you about our Go Quackers event next year. We do not give it out to any third parties.
Date and Time
Location
Refund Policy