Description
Hack, snip, insert, remove – how far will we go in our quest to perfect our bodies?
Implants and insertables are no longer future technologies. The cochlear implant has been helping people to hear for over 50 years, and now we have backyard biohackers turning Myki cards into insertable chips for your hand. Meanwhile, the gene editing technique CRISPR is almost at the point of human trials and has the potential to treat all kinds of diseases. But should we be able to use it cosmetically to change physical features such as our eye colour?
How much do we really know about the dangers of these types of technologies? Does hacking our bodies make us more perfect? This panel discussion will explore the current and future technologies for hacking our bodies, and will discuss some of the ethical implications associated with hacking and changing parts of ourselves.
SPEAKERS:
Natasha Mitchell (Moderator)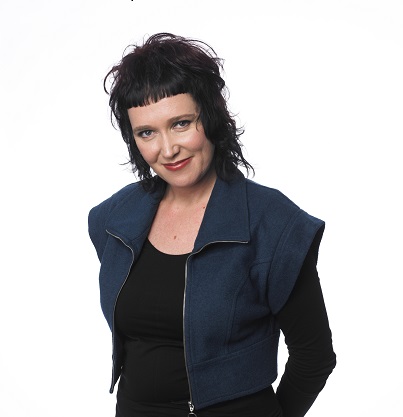 Natasha Mitchell is a multi-award winning ABC journalist, broadcaster, podcaster and facilitator. She is host of ABC Radio National's provocative new science, culture, and storytelling show, Science Friction. She has presented flagship ABC programs including Life Matters (2012-16) and was founding presenter and producer of the popular science and psychology program All in the Mind (2002-12).
She served as vice president of the World Federation of Science Journalists and her work has received accolades internationally, including the New York Radio Festivals' Grand Prize and four Gold World Medals, and an MIT Knight Journalism Fellowship. She has an engineering degree from Monash University and a postgraduate diploma in science communication from the ANU.
Follow Natasha on Twitter: @natashamitchell
Prof. David Grayden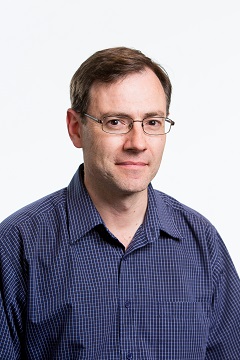 Professor David Grayden is Head of the Department of Biomedical Engineering, Melbourne School of Engineering and Leader of the Bionics Laboratory in the Centre for Neural Engineering, The University of Melbourne.
Prof Grayden's main research interests are in understanding how the brain processes information, how best to present information to the brain using medical bionics, such as the bionic ear and bionic eye, and how to record information from the brain, such as for brain-machine interfaces. He is also conducting research in epileptic seizure prediction and electrical stimulation to prevent or stop epileptic seizures, and in electrical stimulation of the vagus nerve to control inflammatory bowel disease. He has research linkages with the Bionics Institute, St Vincent's Hospital Melbourne, Royal Melbourne Hospital, University of South Australia, Florey Institute for Neuroscience and Mental Health, and University of Maryland, USA.
Follow Prof. Grayden on Twitter: @davidgrayden

Dr. Rita Hardiman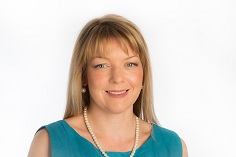 Dr Rita Hardiman has been studying, teaching and conducting research into human anatomy for over 20 years. She is interested in the way human bodies work, and how our environments and activities affect mineralised tissues like bones and teeth, as well as how we can learn about human bodies by using 3D scanning and printing. Part of her life journey has involved being the recipient of major reconstructive surgeries (involuntary body modification!) after a major traffic accident, so she has seen the capabilities and mechanisms of anatomical applications from both sides.
Follow Rita on Twitter: @ritahardiman

Kayla J Heffernan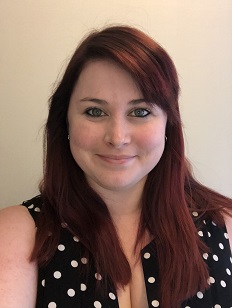 Kayla J. Heffernan is a doctoral candidate in the School of Computing and Information Systems at The University of Melbourne and user experience designer. Kayla's research explores the use of digital devices inserted inside the human body voluntarily for non-medical purposes.
Follow Kayla on Twitter: @kaylajheffernan
Jaden Hastings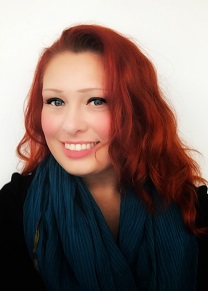 Jaden J. A. Hastings' research fuses and folds together art and science—from philosophy to praxis—melding together the fields of biology (tissue engineering, genomics), informatics (machine learning), and New Media art. Through the application of her advanced scientific training, she creates bio.technological artworks that serve as ethical provocations.
She is alumna of New York University, Harvard University, the University of Oxford, and Central Saint Martins with advanced degrees in Biology, Bioinformatics, and Fine Art. Jaden's career in scientific research spans over a decade and rooted in her longstanding roots as a bio-hacker. Her artwork has been exhibited in venues across Europe, India, Asia, North America, and Australia. Hastings is currently Artist-in-Residence at St. Vincent's Hospital and the Science Gallery Melbourne.
Follow Jaden on Twitter: @HackerAstro
* This event will be recorded as part of ABC Radio National's science, technology and culture program and podcast, Science Friction. http://www.abc.net.au/radionational/programs/sciencefriction/
* This event includes a tour of Science Gallery PERFECTION, held in close proximity in the Dulux Gallery, Melbourne School of Design.