Gluten Free Baking with Helen Tzouganatos
Description
Today, Helen Tzouganatos, author of Hungry and Fussy, easy & delicious gluten-free baking for everyone will share some of her best recipes with you and will guide you through all the tricks to make gluten-free baking a success.
The session is 4 hours of intensive learning and includes lunch with gluten-free loaf and refreshments.
The Menu
Spanikopita made from scratch with gluten-free rough puff pastry
Buckwheat Loaf- everyone to make their own to take home
Triple Chocolate Cookies
Lemon Coconut Drizzle Cake
Helen is a passionate cook, food stylist and photographer. She discovered she was a coeliac while undergoing IVF in 2007. She quickly became fed up with having to drive ten kilometres and pay over ten dollars for a dense loaf of gluten-free bread. She was determined not to let her gluten intolerance get in the way of her love of baking. She started developing gluten-free recipes of her own and has built a rapidly growing following on Instagram that currently stands at over 14,000 for the simplicity, quality and beautiful presentation of her food. She is part of the new generation of cookbook authors who have built a devoted fan base that eagerly awaits her new posts on Instagram and on her website at www. hungryandfussy.com.
Included in the ticket price is a copy of Helen's book (RRP $39.95) that contains 100 gluten-free recipes that include everything from custard tarts and coffee pecan slice to fluffy Victorian sponge Cakes, and even instructions for perfect, gluten-free basic pastry!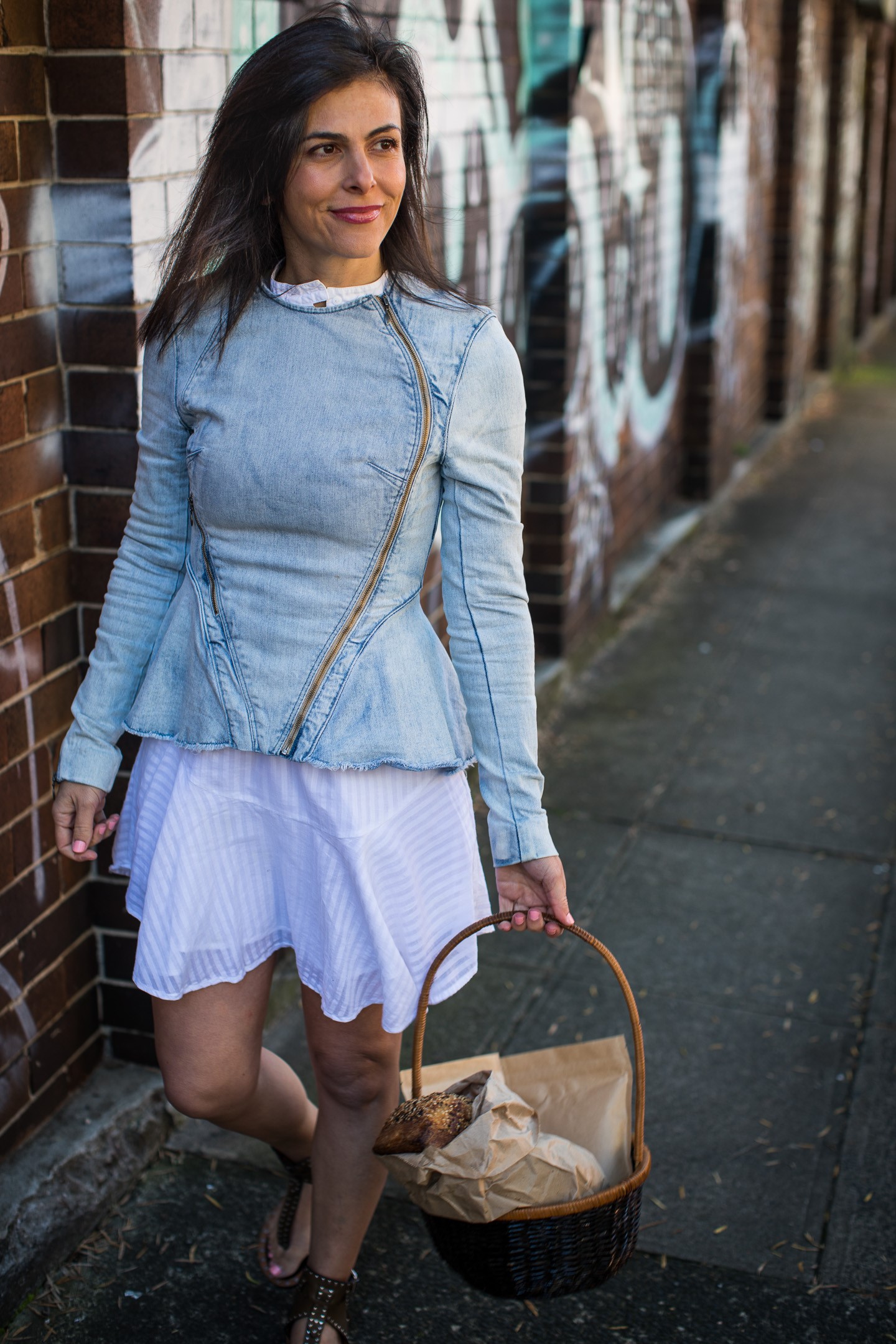 PARKING
St Margaret's Car Park at 417-435 Bourke Street, Surry Hills is a great option for parking with 80 spaces available and a 5-minute walk from the Cooking School. Casual parking rates after 5pm are $4/hour.
https://goo.gl/maps/wjqrwSKXBFF2
Booking Conditions:
Cancellations are non-refundable.
A change in personal circumstances does not entitle a ticket holder to return or exchange a ticket.
All bookings are confirmed on receipt of full payment and if a seat is available.
Reservations may be transferred to other classes with 30 days notice.
If you are unable to attend a reserved booking, you are welcome to send someone else in your place.
Reservations for classes and events close 30 minutes prior to the start time.
All classes and events require closed-in shoes.
The Essential Ingredient reserves the right to alter or cancel a class. Every effort is made to contact and accommodate guests in the event of alterations or cancellations. If a class is cancelled or moved to a date and/or time you are unavailable, you are entitled to a full refund.
Please inform staff of any dietary requirements whilst making a booking, we will attempt to accommodate you to the best of our abilities. Please contact us on 02 9555 8300.
Click here to view our full terms and conditions.
Proudly sponsored by: