Come and experience the Glory City Academy. Bask in the culture, and encounter His presence through worship, the Word and community.
About this event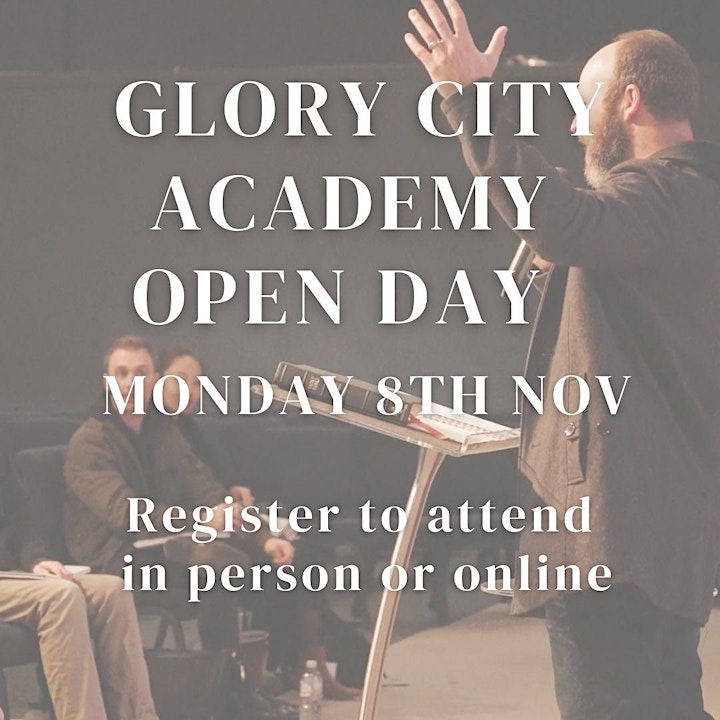 The Glory City Academy carries a mandate to train, equip and release sons and daughters who know Him intimately, have fully grasped their God given identity and are increasing His Kingdom in every area of society.
With a focus on establishing foundational theological truths and parenting these with the power and the multiple expressions of Holy Spirit, The Glory City Academy consistently facilitates life changing transformation in individual students as they practically apply the truth of the Word to their lives and walk in the freedom and maturity Christ paid for them to lay hold of.
Find out more about the Glory City Academy at theacademyint.com