About this Event
interviews • discussions • [pr]activism • gardens • design • music • poetry • art • film
Are you 11-18 years old and into permaculture, or someone who directly works with young people this age? Then join us in this new series of free online Global Permayouth Festival events.
Each month we bring you inspiring interviews that spark great discussion, share original music and art of various forms, take tours of youth gardens around the world, and screen a short permaculture film.
OCTOBER GLOBAL PERMAYOUTH FESTIVAL
Special Guest Matt Powers and his teen son, James
Our special guests for this month are American permaculture teacher, Matt Powers and his son James. Matt has just released a new book all about soil, so we are going to dive head first into the world beneath our feet. James has grown up with permaculture as the basis for his homeschooling - and life! The are both talented musician and will share some music with us too.
PREVIOUS EVENTS
The September Global Permayouth Festival hosted:
David Holmgren (co-originator of permaculture)
Brenna Quinlan (permaculture artist/activist)
Charlie McGee (permaculture musician/educator)
AND a surprise drop-in from Costa Georgiadis from ABC Gardening Australia who joined us live for an hour! What a blast.
Young people registered from 30 countries from 6 continents and included youth from refugee villages in Uganda and Kenya.
Check out the notes from re-cap the last session here -> https://miro.com/app/board/o9J_kkGj-d4=/.
In August we launched these events with wonderful guests:
Rosemary Morrow - Australian Permaculture author, teacher, activist
Sierra Robinson -18yo TEDx speaker, Permaculture Teacher, Earth Guardian from Canada.
We can't wait to meet YOU at the October's session!!
W H E N
Friday October 23rd 4-5:30pm PDT
We've listed a few times below that match different timezones.
Hawaii: Friday 23rd 1-2:30 pm
West Coast USA: Friday 23rd 4-5:30 pm
East Coast USA: Friday 23rd 7-8:30 pm
....and across the dateline ....
QLD Australia (AEST): Saturday 24th 9-10:30 am
NSW/VIC/ACT Australia (AEDT): Saturday 24th 10-11:30 am
New Zealand: Saturday 24th 12-1:30pm
Philippines: Saturday 24th 7-8:30am
Click here to check the event time in your local timezone. -> http://ow.ly/p6dS50BQXOh
If you can't make it at this time but don't want to miss it, still register so we can email you the recording.
Please note: This event is perfect for people from Australia and the Americas. The November event, featuring the amazing youth permaculture youtuber and author Huw Richards from Wales, will be suitable for Australia, UK, Europe, Africa attendees.
W H E R E
This event is online - register for a ticket and we will send you the Zoom link!
O C T O B E R P R O G R A M
Permaculture panel & discussion hosted by Maia Raymond, Permayouth co-founder & Permayouth mentor Morag Gamble
Special guests Matt Powers and James Powers
Permaculture principle :Observe and Interact.
Permaculture song
Garden tour by one of the Permayouth in the Americas. (Get in touch with us if you would like to show off your beautiful garden!)
Slam poem by Eve, Permayouth Australia
Short permaculture film from the Permayouth Rwamwanja Refugee Settlement, Uganda
and more
A B O U T O U R G U E S T S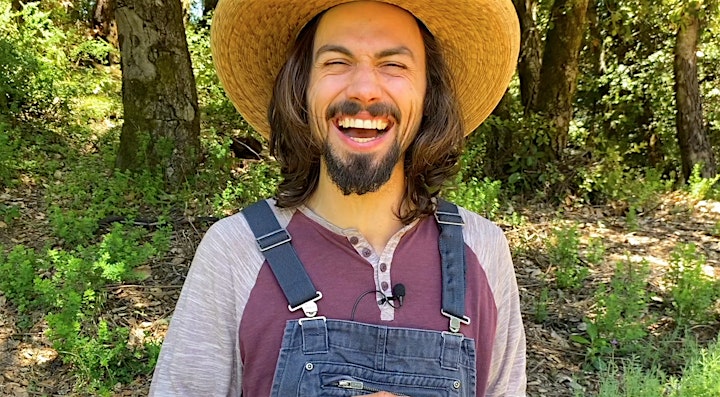 Matt Powers is an author, educator, seed saver, gardener, and entrepreneur focused on radically transforming the entire K-12 education system. He focusses on the collegiate system as well as the economy such that it aligns with regenerative science, natural principles, and permaculture ethics: Earth Care, People Care, & Future Care.
Matt, a former public high school teacher with a Masters degree in Education, is the author of the first government accredited permaculture curriculum in North America (fully cited, peer-reviewed, & aligned to national standards), and his work continues to spread in schools, colleges, and universities globally with over a dozen books in 6 languages and 9 online courses.
Matt is on a mission to empower people everywhere to live more regeneratively. Find out more about Matt here
James Powers is Matt's son (pictured below) and will also be joining us!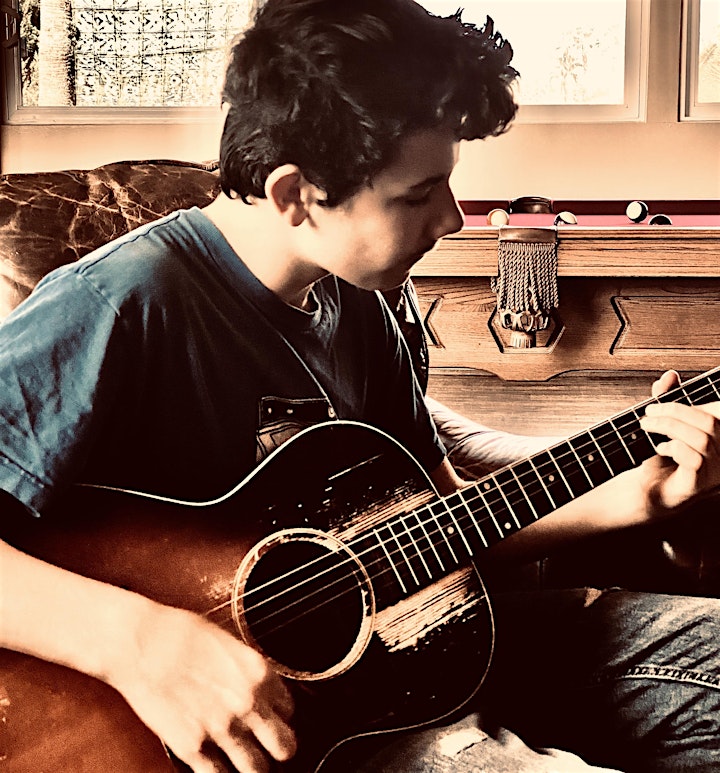 C O S T
This is a FREE event, but we certainly welcome your donations when you checkout.
In the September festival we raised almost $800! 100% of this went directly to the Permayouth groups in refugee camps in Kenya and Uganda to support their permaculture education and action.
Donations are received and distributed by the Ethos Foundation, a registered Australian permaculture education charity run by Morag Gamble and the Permaculture Education Institute.
W E A C K N O W L E D G E
We acknowledge the traditional custodians of the land on which we meet and pay respect to elders past, present and emerging. We support Black Lives Matter, permaculture, regenerative and climate action movements.
S U P P O R T E D B Y :
N E X T E V E N T
The new event will be run in November on the Saturday 28th/Sunday 29th to suits Africa, Australia and Europe timezones.