Women, Politics & Power "Barriers To Participation & Leadership"
About this event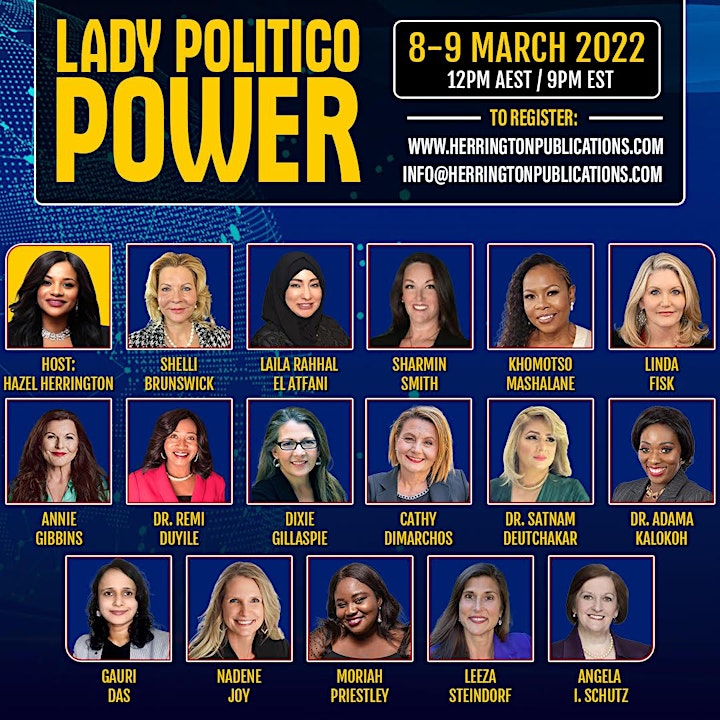 This global leadership conference was created to address the barriers to the participation and leadership of women in politics and power.
Our mission:
Increase the number of women in leadership positions by creating a global platform and network of women leaders who will work together to overcome these barriers.
Create a space for women to come together and empower each other to change the world.
Empowering women to become future leaders.
To develop and advance women leaders.
Provide a global platform for women to build relationships, share knowledge, and develop skills to become more effective leaders.
Come and join this global network of women changing the world through politics and power.
Visit us at : https://www.herringtonpublications.com/