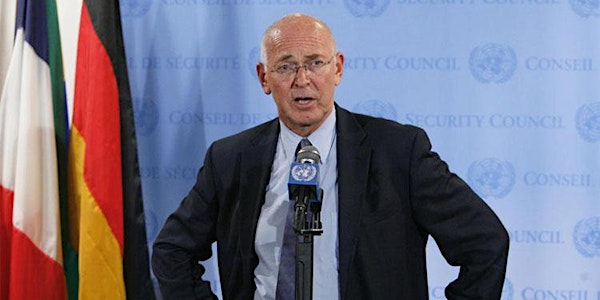 Global Guardian or Global Failure? Evaluating the UN Security Council:In co...
Event Information
Location
Theatre 2.02, Sir Roland Wilson Building
120 McCoy Circuit
Acton, ACT 2601
Australia
Description
In this Distinguished Visitor Public Conversation, renowned United Nations peacebuilding practitioner Ian Martin will share his insights on the strengths and weaknesses of the United Nations Security Council and its efforts to maintain international peace and security.
Ian Martin is a leading global expert on the United Nations Security Council and its peace operations. Mr. Martin is the Executive Director of Security Council Report, which provides invaluable independent analysis of the UN Security Council's negotiations and decisions. He has held various high-level UN appointments, including as Special Representative of the Secretary-General in Libya, Nepal and Timor-Leste, as head of the Gaza Board of Inquiry, as Deputy Special Representative in the UN Mission in Ethiopia and Eritrea, and as Special Adviser to the High Commissioner for Human Rights. In 2014-2015 he was a member of the UN's High-Level Independent Panel on Peace Operations. In addition to his UN appointments, Mr. Martin was Secretary General of Amnesty International from 1986 to 1992 and Vice-President of the International Center for Transitional Justice from 2002 to 2005.
This event is co-sponsored with the United Nations Association of Australia (UNAA).
Date and time
Location
Theatre 2.02, Sir Roland Wilson Building
120 McCoy Circuit
Acton, ACT 2601
Australia