Description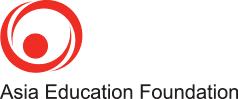 REGISTRATIONS CLOSE: 5PM, FEBRUARY 21, 2017


The Global Goals Youth Forum is a new full-day program for Year 9, 10 and 11 students, designed to deepen their understanding of global issues and develop their global competencies.
The United Nations (UN) Global Goals for Sustainable Development were adopted on September 25th 2015 by world leaders gathered at a special United Nations summit. Over the next 15 years, these Goals aim to end all forms of poverty, fight inequalities and tackle climate change.
The Global Goals Youth Forum seeks to inspire young Australians to take an active role in working toward sustainable development. It provides a platform for students to think about and share their ideas to solve the global challenges that will most affect them into the future.
In the lead up to the day, teachers will be provided with materials to guide research into the background and relevant targets for key UN goals. At the start of the day, students will have the opportunity to hear from and interact with distinguished expert speakers on global issues that impact on the local community
A highly-skilled facilitator will guide collaboration between students as they develop innovative solutions to these issues through structured design thinking. Each group will discuss and debate some of the key challenges facing the international community and the role of youth in addressing them and then present their 'big idea' to realise one of the goals. These final presentations will be collated and circulated in a report of key outcomes.
Please note there are no restrictions on the number of teams that one school can register. However, places are limited and thus will be allocated in order of registration.
Should you have any enquiries about the registration process or program, please visit Asia Education Foundation or contact Go Global Project Officer, Emeline Gillingham on e.gillingham@asialink.unimelb.edu.au or (03) 9035 6766.