Description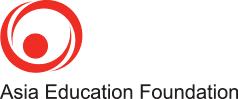 Asia Education Foundation in partnership with the Queensland Department of Education International is pleased to host the Global Goals Primary Forum.
The Global Goals Primary Forum is a full-day design sprint for Years 5-6 students, designed to deepen their understanding of local and global issues and develop their global competence.
The challenge put to students is how might we design sustainable community services for the future. Adopted by world leaders in 2015, the Global Goals for Sustainable Development (also known as the Sustainable Development Goals) aim to end all forms of poverty, fight inequalities and tackle climate change by 2030.
The forum brings together around 70 students to explore the Global Goals and propose innovative solutions to achieve positive change using design thinking.
Rather than trying to cover all 17 goals in a day, students focus on a smaller interconnected set of goals relevant to the challenge at hand, namely Goal 3: Good Health and Wellbeing, Goal 7: Affordable and Clean Energy, Goal 10: Reduced Inequalities, Goal 11: Sustainable Cities and Communities, and Goal 12: Responsible Consumption and Production.
Throughout the forum, students work collaboratively in teams of six to design or re-design a sustainable community service that would help achieve these Global Goals by 2030.

Who: Year 5-6 students (team of six students)
When: 17 March 2020, 9.00 - 3.00pm
Where: Toowoomba East State School

Registration is for a team of six students and one teacher. Pre-forum materials, morning tea, and lunch will be provided.
Please note that registrations are free and open to all Government Primary Schools. Independent and Catholic may attend for a fee -- for more information, please email aef-support@asialink.unimelb.edu.au or call (03) 8344 3590.
---
This program is delivered in partnership with the Queensland Department of Education International.