Description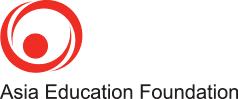 Building on the success of its Global Goals Youth Forum for Years 9-11 students, the Asia Education Foundation is delighted to partner with Canberra Grammar School to pilot its first Global Goals Primary Forum.
"We only have one planet. We have nowhere else to go. If we use our creative powers properly we don't need anywhere else. If we take care of it, and each other, everything we need is right here" -

Sir Ken Robinson, Author/Educator

Targeted at Year 5 & 6 students, the full-day forum is designed to build students' global competence, including their critical and creating thinking skills, their knowledge of global issues and their ability to work with diverse students.

The forum aims to bring together around 70 students from various schools around Canberra to propose innovative solutions to achieve positive global change using design thinking.

Using the Global Goals for Sustainable Development as a framework, students will be challenged to work collaboratively in teams of 6 to design their Big Idea to help achieve one of the 17 Global Goals by 2030. At the end of the day, each team will be invited to pitch their Big Idea to the audience.

The Global Goals for Sustainable Development were adopted on September 25th 2015 by world leaders gathered at a special United Nations summit. Over the next 15 years, these Goals aim to end all forms of poverty, fight inequalities and tackle climate change.

Students will also have the opportunity to hear from and speak with expert speakers, who share their insights about the global issues that impact on the local community and how their work contributes towards achieving the Global Goals, as well as highlight opportunities for young people to get involved.

The Global Goals Primary Forum seeks to acknowledge the role of young people in taking action to solve the global issues of our time as global citizens.

Prior to the forum, teachers will be provided with a comprehensive information pack, including pre-forum student learning activities as well as suggestions of post-forum activities.

Learning Outcomes

As a result of their participation students will:
develop deeper awareness and understanding of the UN Global Goals and sustainable development;

use and develop knowledge and skills from the Technologies, Humanities and Social Sciences, Health and Physical Education, and Science learning areas;

build their general capabilities, including intercultural understanding, ethical understanding, critical and creative thinking, and social capability.
To register your interest in participating in a Global Goals Youth Forum, please click on the green button above.
Should you have any enquiries about the registration process or program please contact e.gillingham@asialink.unimelb.edu.au or (03) 8344 3590.
Date and Time
Location
The Snow Centre for Education in the Asian Centre
Canberra Grammar School
40 Monaro Crescent
Red Hill, ACT 2603
Australia