Description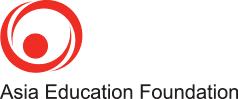 The Asia Education Foundation in partnership with Wellington Shire Council and East Gippsland Shire Council is pleased to host a Global Goals Youth Forum in Sale on Friday 16 November 2018 and invite schools to register one or more team(s) of 6 students.

Registration to take part in this forum is free thanks to funding by the Victorian Government and the Andrews Foundation.
The Global Goals Youth Forum is a full-day design sprint for Years 9-11 students designed to deepen their understanding of global issues and develop their global competencies.
The Global Goals for Sustainable Development were adopted on September 25th, 2015 by world leaders gathered at a special United Nations summit. Over the next 15 years, these Goals aim to end all forms of poverty, fight inequalities and tackle climate change.
The Global Goals Youth Forum brings together around 70 students from different schools to explore the United Nations Global Goals for Sustainable Development and propose innovative solutions to achieve positive change using design thinking.
Throughout the forum, students are challenged to work collaboratively in teams of 6 and design their 'Big Idea' to help achieve the Global Goals by 2030 through structured design thinking. At the end of the day, each team is invited to pitch their 'Big Idea' to the audience.
Students also have the opportunity to hear from and speak with expert speakers, who share their insights about the global issues that impact on the local community and how their work contributes towards achieving the Global Goals, as well as highlight opportunities for young people to get involved.
Prior to the forum, teachers are provided with a comprehensive information pack, including pre-forum student learning activities as well as suggestions of post-forum activities.
Learning Outcomes
As a result of their participation students will:

develop deeper awareness and understanding of the UN Global Goals;
build global competencies such as knowledge of global issues, intercultural understanding, and critical and creative thinking;
appreciate and understand what it means to be an active local and global citizen;
understand the connections between what they learn in class and future education and career pathways.
To register or express your interest in participating in this Global Goals Youth Forum, please click on the green button above and complete the form. Registrations are for a team of six students and one accompanying teacher. Schools can register more than one team. Registrations include forum materials, morning tea, and lunch as well as a transport subsidy.
For all inquiries, please email aef-support@asialink.unimelb.edu.au or call (03) 8344 3590.
This Global Goals Youth forum is supported by the Victorian Government, Andrews Foundation, Wellington Shire Council and East Gippsland Shire Council.