Join a community of growth-oriented CEOs & Founders to leverage the strategies we've used to 7x over 60 companies. Presented by Oscar Chavez
About this event
BECOME THE NEXT GLOBAL SUCCESS STORY!
- Discover how to build your authority and credibility in your market to generate trust. Trust converts to more leads, leads convert to pipeline and pipeline converts to sales. It all starts with trust
- Learn everything you need to know to grow your business past $10M and scale to $100M through global expansion
- How to crystalise your message and clearly set yourself apart from the competition with a distinguished USP

HERE'S WHAT HAPPENS AT GLOBAL FOUNDERS FORUM
- Learn to have clients come to you rather than you having to chase clients
- Charge higher rates for your products and services rather than undervaluing yourself and your business
- Build confidence and sales ability
- Easier to build press and media promotions
- Boost your reptuation through our speaking spots
WHY ATTEND?
Have you ever wondered why some people become known as Public Figures in their industry and why you're still working to catch up?
They are more branded than you
They get more opportunities every single day
They have better connections in their network and generate revenue faster
In reality, it's almost impossible to compete with them, even though some of you might have better content or knowledge in that field.
The problem is no one knows who you are...
You might have the foundations to scale, but unless you're proactively seeking ways to get your message out and become the true visionary that you are, you'll always be stuck, struggling to catch up.
This changes now and it starts with the Global Founders Forum.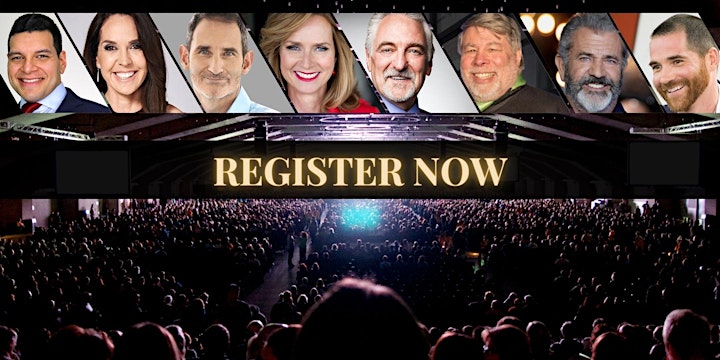 At the Global Founders Forum, interact with our community of growth mindset CEOs and Founders to:
Leverage the latest products, solutions, services and industry trends to help 7x your company
Learn the Exact MarSales strategies that allowed us to inject revenue in negative cash flow companies and accelerate their pipeline
Become an industry leader and present on your chosen topic or area of expertise.
Reserve your spot today for our Global Founders Forum where you can network with your peers and take a chance at becoming branded.
ONLY ONE SPEAKING SPOT AVAILABLE - REGISTER NOW
To nominate yourself for a 10-minute speaking spot, please email Rochelle at rochelle@oscar-chavez.com covering:
your bio so we can introduce you to the audience(no more than 250 words)
how attendees of the Global Founders Forum can contact you for more information
Our chosen speaker will be announced during the Global Founders Forum, so please ensure you register AND attend the event on time so you don't miss out on your chance!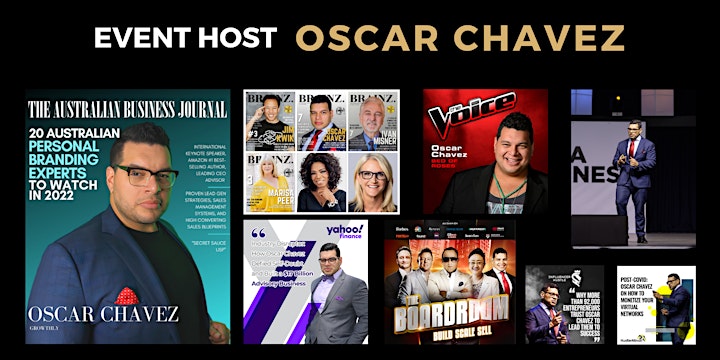 Oscar Chavez is no stranger to the spotlight. Launched onto the global platform on The Voice Australia, he has since shared his rags to riches story inspiring millions across the world.
Oscar has been deployed into Multi-Billion Dollar Business Emergencies to mitigate risk and negotiate with the best lawyers on the planet.
Today, Oscar is an international keynote speaker, Amazon #1 best-selling author entrepreneur and Executive Leadership Coach to the ASX Top 100 CxOs and ambassador for A21 Foundation.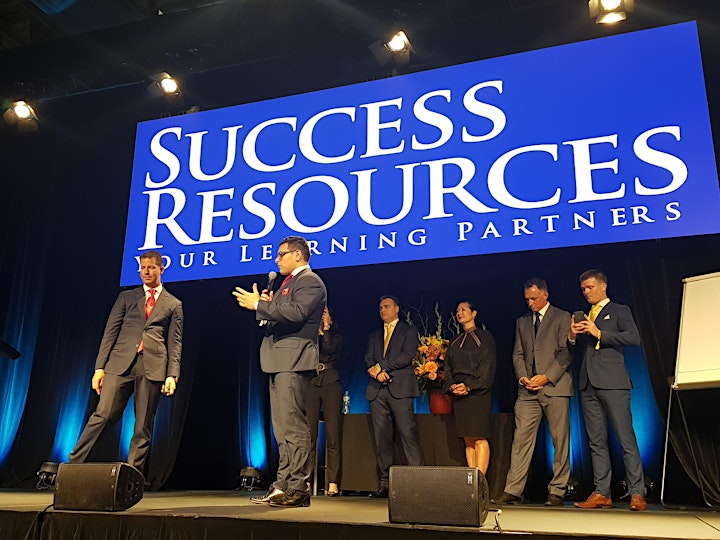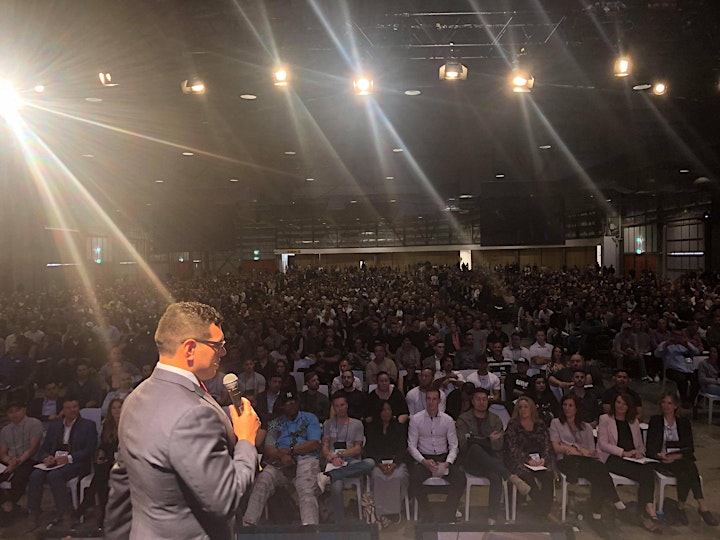 WHAT ARE PEOPLE SAYING ABOUT OSCAR CHAVEZ
"More customer meetings, More Monthly Recurring Revenue" - Kathy Hughes - Chief Sales Officer - Elle Spark
"With your Sales advice I closed Australia's largest bookkeeping franchise with 175 customers" - Helena Austin - CEO - RelyHQ
"If I had this years ago, I'd be Millions of Dollars Richer" - Darren Coleman - Coleman Technologies
"Love your work Oscar" - Co Founder of Apple Inc - Steve Wozniak
"You completely transformed my Vision & My Business" - Ramiro Lepe - Sales Leader - Crane Rentals PTY LTD
"Confronting & challenging with so much experience" - Jonathan Shack - MD - Hunt Capital Pty LTD
"Oscar got our business up and running quickly with Scaling Templates" - Carly Cais - Chief Marketing Officer - Elle Spark
5 Minute Million - "Oscar Dissected And Transformed My Business" - Nick Hubbell - CEO - Trickshot Creative
WATCH TESTIMONIAL REEL
- "Oscar is the most perceptive person I have worked with" Howard Berg | Guinness World Record Holder For Speed Reading & Learning
- "Oscar has been a wonderful mentor to our community of 87,000 Entrepreneurs" David Wagstaff | CEO of Eprenz
- "You want to learn from someone who can walk the talk" Beatrix Tj | Reborn Digital
- "You know business, through and through" Rachel Rigg | Producer The Voice Australia
- "You've given me a lot of clarity" Sue Lyness-Munk | CEO | Internal Dialogue
- "You showed me how to take ownership of my time and my thoughts" Blake-Elizabeth Loaney | Country Manager | A21
- "Showed me how to Market and which approach to take" Rebekah Phillippou | CEO | Wink Lashes
- "Showed me how to make more sales, actionable steps and gave me confidence" Cedric Jean-Baptiste | CEO | Bloom Creative
- "I was very fortunate to find you and work with you. You helped me up my game" Julie Athanassiadis | CEO | Coffee Streams Of Australia