Global Food Industry Trends - What Do They Mean For Your Business?
Description
Professor David Hughes – a pre-eminent global food industry expert will present an overview of global industry trends and inspiring ways to shape your business to changing consumer and retail demands. This event will provide insights to help you identify market opportunities and help grow your premium value-added food and beverage business.
Key topics will include:
What does it take to be a premium product in the global food and drink industry?

Key trends in developed and emerging markets

Disruptions in global retailing - who's driving change and what are the implications for suppliers?

"Big Food Bad Food" struggling globally brings opportunities for smaller-scale, niche suppliers

Opportunities for WA producers in Asian "gifting" markets
Includes lunch and refreshments
RSVP: 12 October 2018
Further Information: Kaylene Parker (08) 9892 8416 Jon Berry (08) 9780 6283 or email to foodindustryinnovation@dpird.wa.gov.au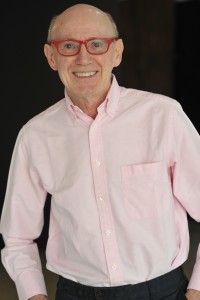 Exporters' Roundtable with Professor Hughes
If you are an export-ready or an exporting food and beverage business and are attending the Global Food Industry Trends session (above), DPIRD's Asian Market Success Project would like to invite you to stay on for an interactive and facilitated roundtable discussion with Prof Hughes on what these global food trends will mean specifically for your business' international competitiveness and export strategy. Join your fellow businesses in sharing thought and ideas on how these insights can be turned into practical actions for export success!
The roundtable is a facilitated small group interactive session, so spaces are limited to max 20 businesses. RSVP as early as possible to secure your spot.
Exporter's Roundtable RSVP: If you would like to attend the AMS Exporters' Roundtable session, reply directly to asianmarketsuccess@agric.wa.gov.au. Please make sure to state which roundtable session (Busselton 16 Oct or Wanneroo 18 Oct) that you will be attending.