Description
Global Citizen Is Excited To Announce Our Global Citizen After Hours Event Series 2019!
At our core, Global Citizen is a movement of passionate individuals committed to achieving an end to extreme poverty. We know our Australian Global Citizens are informed and engaged about the world's biggest challenges and we want to meet you. In 2019, we are hitting the road and hosting revealing conversations, moving performances and networking opportunities around Australia. Please join us!
-----
NEXT UP: MELBOURNE!
A healthy planet takes care of its people. Healthy people take care of the planet. Protecting the earth promotes the people who live on it. Improving the environment gives people the opportunity to survive and thrive in a world free of extreme poverty.
Global Citizen will be hosting an impactful event in partnership with WeWork to highlight one of our most popular issues for our members; the natural environment. Millions of global citizens around the world have taken action on our platform on climate change, ending single use plastics, cleaning our oceans and agriculture. We know that without coordinated efforts by Governments, corporates and citizens addressing our changing natural environment, millions of men, women and children will remain trapped in the cycle of poverty.
Please join us for a critical conversation with pioneering change makers on the front line of their communities, and find out how you can take real action on this issue with Global Citizen!
Drinks from 6.15pm provided by WeWork, followed by a colourful panel conversation and the opportunity to meet other people just as passionate as you!
-----
SPEAKERS//
Thomas King
Founder, CEO & Board Director, Food Frontier

Thomas is a social entrepreneur, international speaker and future food specialist who has been recognised as one of Australia's most accomplished young pioneers.
After spending almost a decade driving international campaigns and initiatives, Thomas founded Food Frontier in 2017. This independent not-for-profit works with industry, government and consumers to accelerate food innovations like plant-based meat alternatives and cell-based meat across the Asia Pacific region, for the good of people and the planet.
Thomas' career began at age 13, when he developed the world's most viewed website on unsustainable palm oil production, which offered information and tools for consumers and food manufacturers. In the years following, he helped lead projects across five continents, including initiatives focused on climate education, animal protection and poverty alleviation.
Thomas was awarded Young Australian of the Year VIC in 2015 for his work to create a more just society, and he is currently a Myer Innovation Fellow.
Some of Thomas' recent speaking engagements include the Prince of Wales Business & Sustainability Program and the National AgTech Summit. He has also presented at NEXUS Global Summit in NYC with HRH Prince Khaled bin Alwaleed, interviewed Starbucks Executive Chairman Howard Schultz at Seeds&Chips Milan, and spoken alongside Dr Jane Goodall during her 2019 Australia tour.
Madeleine De Gabriele
Deputy Editor: Energy + Environment, The Conversation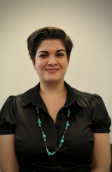 In 2015 Maddy became The Conversation's Arts + Culture deputy section editor, before moving to the Environment + Energy section in 2017. In 2018 she was seconded to the FactCheck desk to cover the South Australian and Victorian state elections.
The Conversation is an independent source of news and views, sourced from the academic and research community and delivered direct to the public. The platform covers topics ranging from arts + culture, business, education, environment + energy, health + medicine and politics + society.
Since its launch in March 2011, The Conversation has grown to become one of Australia's largest independent news and commentary sites. Around 35% of our readers are from outside Australia. The Conversation's Newsroom is based in Melbourne, Australia with Editors in Sydney, Canberra, Brisbane, Perth, Jakarta and Johannesburg.
Anna Kaplan

Impact Producer, 2040 Film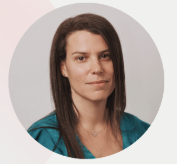 Anna Kaplan is a producer and impact producer with fifteen years of screen industry experience spanning development, production, distribution and outreach. Starting her career at the BBC in London, Anna trained as a television researcher before moving to Australia to complete postgraduate studies in documentary filmmaking. She has worked extensively in independent production across documentary, narrative and animation. She is a two-time Australian Academy of Cinema and Television Arts (AACTA) Award nominee and a recipient of Film Victoria's Women in Leadership Development Fellowship (2017).
With a strong track record producing linear and interactive content that tackles pressing social issues and inspires positive action, Anna regularly works in partnership with NGOs, educators, advocates, journalists, impact investors, philanthropists, corporations and community groups to achieve a project's impact goals.
She has delivered media education programs anchored by partnerships with marginalized, at-risk and minority communities. Her work has been released on multiple platforms and utilised as engagement tools in classrooms, institutions and community settings. Her background in screen production and audience engagement is complemented by a three year stint managing Film Victoria's Industry and Audience Development funding programs, facilitating industry consultations, strategic planning and policy development.
Most recently, Anna developed and implemented the impact strategy for That Sugar Film and worked on the local impact campaigns high-profile US feature documentaries The Hunting Ground and Life, Animated.
-----
WeWork is the platform for creators. We provide beautiful workspace, an inspiring community, and meaningful business services to tens of thousands of members around the world. From startups and freelancers to small businesses and large corporations, our community is united by a desire for our members to create meaningful work and lead meaningful lives—to be a part of something greater than ourselves. Co-founded by Adam Neumann and Miguel McKelvey in New York City in 2010, WeWork is a privately held company with over 3500 employees.