Create your very own piece of rainforest in your home by making a Glass Jar Terrarium
About this event
Join me to learn how to create your very own Glass Jar Terrarium
This two-hour workshop will teach you the basic to create, nuture and grow your very own Glass Jar Terrarium
This is a great opportunity to try something new and is suitable for all skill levels.
Come along to try a new self-care ritual or mindfulness practice, each workshop with a 3 minute calming meditation to bring you into the space and get the most out of your time. We believe in order to be your best, you need to nourish your mind and body.
Skill Level: no previous experience required
Included in Workshop Ticket:
Guidance and support to complete this unique creation
A gorgeous glass jar filled with rainforest plants and stones
Instruction and care booklet
Iced tea and light snack
Please wear:
Closed shoes
Clothes that can get a little dirty or an apron
Our workshops create a safe space for Women, or those that identify as being so are welcome - LGBTQIA+ friendly.
Due to the content of our workshops attendees must be 18 years old or above.
You will LOVE our open and relaxed classes. Everyone will leave with a completed project, new skills & ideas and maybe a new friend!
Heartfull Box workshops adhere to the QLD Government COVID safe management plan.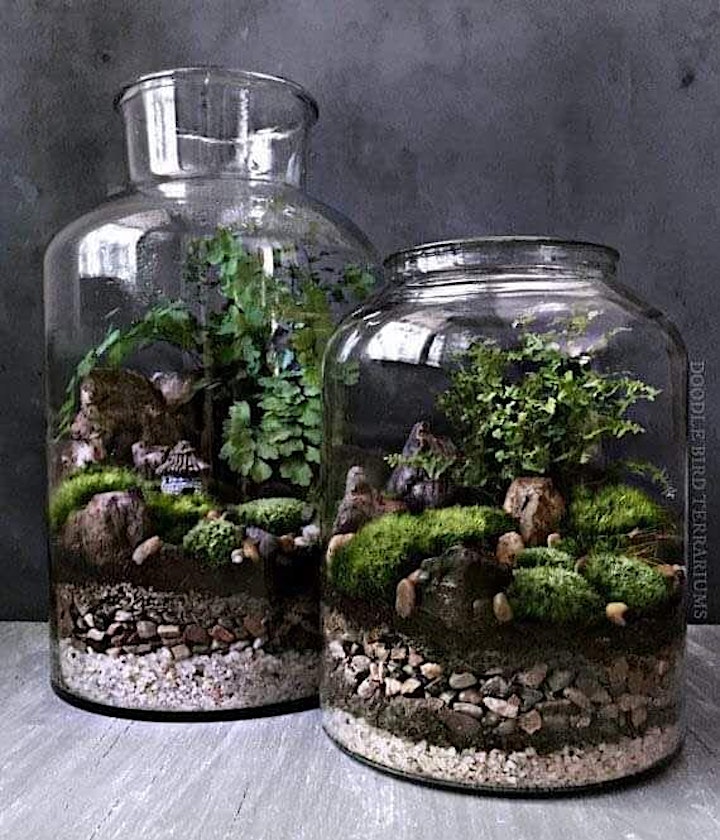 Organiser of Glass Jar Terrarium Workshop
Heartfull Box was founded by local Brisbane lady, Shandel who wanted a space to practise self-care, mindfulness and be part of a community.
Deciding that she wanted to share their passion with others and opened Heartfull Box Workshops.
Held once a month on a Saturday at the community CWA Hall in Yeronga, each Workshop shares a different and exciting new project - check out their Facebook or Instagram to see upcoming projects.
Heartfull Box Workshops utilise natural, sustainable and recycled materials and helps you transform them into beautiful unique creations. An open and welcoming space to learn new skills and make new friends.
 Come along and unleash your imagination. Nurture yourself with the time and space to play and be creative.