Description
GPN for term 2 is now sold out unless you have your own device to bring. Look forward to seeing you there!!
The Girls' Programming Network (GPN) is a program developed and run by girls and for girls. Started by a group of female IT students in Sydney, it's targeted at high school girls interested in IT, particularly those interested in learning to program or improving their software development skills. We hold one GPN workshop every term in Cairns.
In this workshop we'll be learning the computer programming language Python to create a two-player text-based Tic Tac Toe game on the computer.
You don't need any programming experience to come along, we'll teach you everything you need to know. If you're already a python pro, come along and we'll add awesome extensions to the game and maybe even some artificial intelligence!
GPN projects are designed for high school girls. But interested upper primary school girls are also welcome to attend. If you are a girl who's interested in IT, maths or science you should give GPN a try!
Please use this EventBrite site to register!
Please note, you must receive a confirmation e-mail before attending a GPN workshop. We need to know how many students will attend to ensure we have enough room! We will send you confirmation via email to say that you have been accepted into the program and that we're expecting you.
REGISTRATION FAQ
TRAVEL DETAILS AND CONTACTS
The front gates will be closed if you're getting dropped off at the Cairns SDE before the workshop, so come through the Clarke Street entrance, follow the road right to the end, and you'll find us in L block. Otherwise, we are on the 133 Sunbus line between Cairns city and Earlville Stockland. It is important that you tell us how you will be travelling to GPN and your contact details (and your parents) so we know where to expect you, and how to get in touch with you should something go wrong.
CATERING
Lunch will be provided, together with healthy snacks! Please let us know any special dietary restrictions so we order enough vegetarian / cheese free / gluten free / etc.
Please note, we will try to cater for all dietary restrictions, but in some cases this might not be possible.

Please contact us if you have any questions.
TICKET
You do not need to bring a printed ticket on the day, just bring yourself!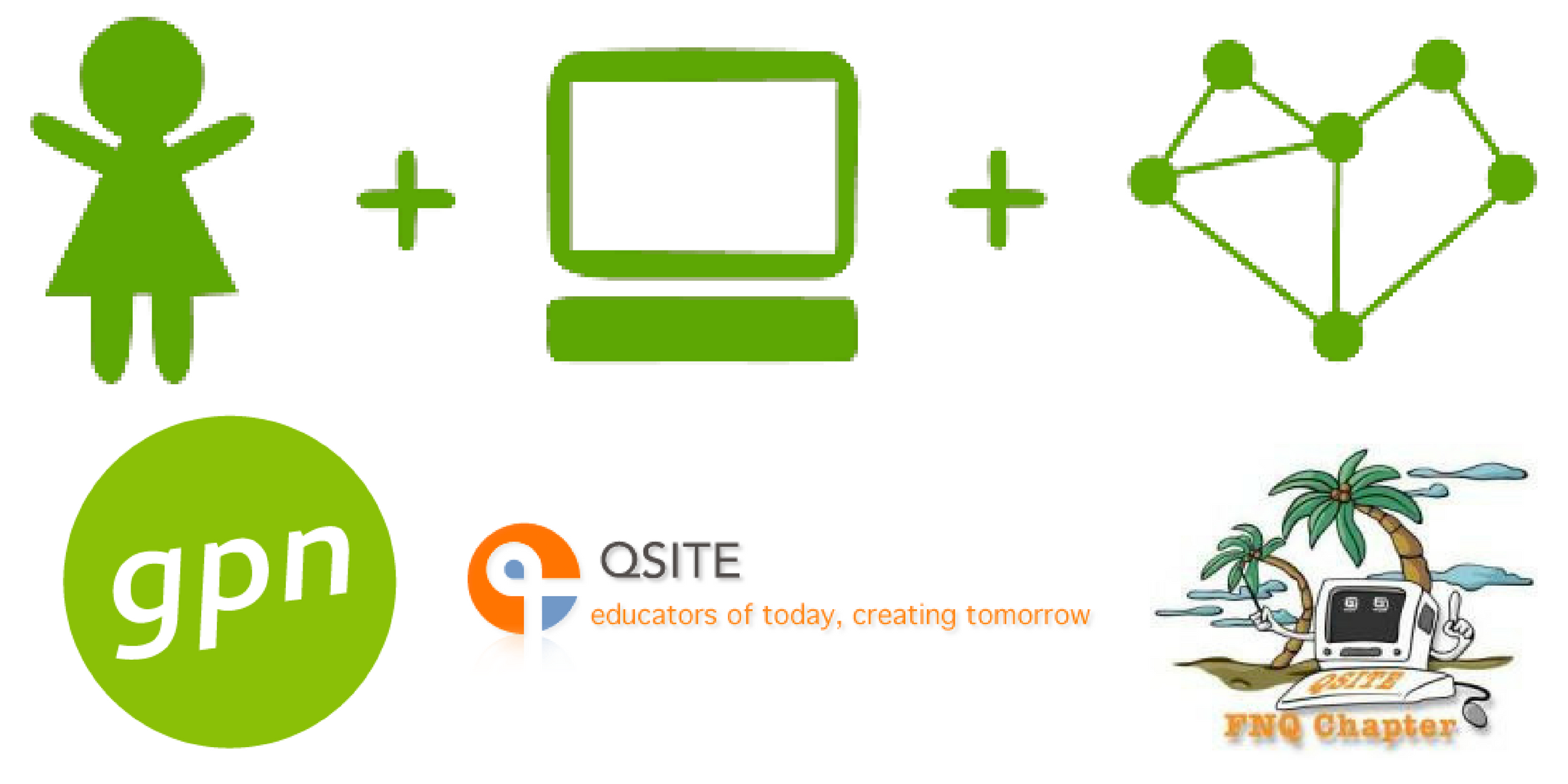 Date and Time
Location
Cairns School of Distance Education
26-62 Hoare Street
Entry via Clarke Street
Manunda, QLD 4870
Australia