An amazing girls' weekend, filled with fun, friendship and awesome surfing! You don't even need to know how to surf - we teach you!
About this event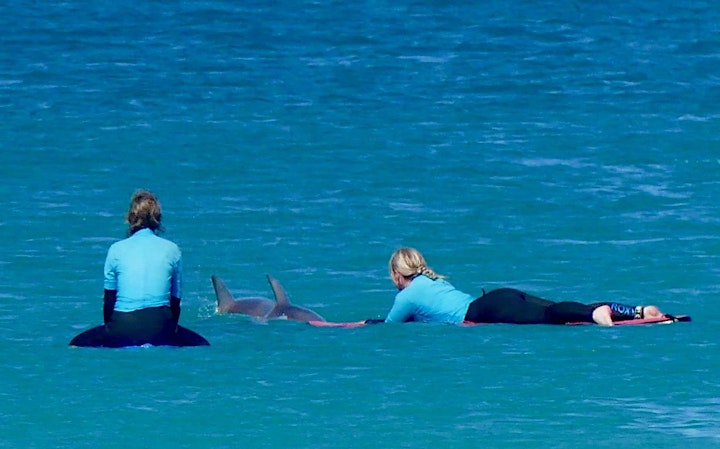 The MuchaMobile is leaving on the Friday afternoon for a weekend of waves, great friends and good times! YOU need to be on it!
Departing at 2pm, we hit the road for the Yorke Peninsula.
We take a 2 and a half hour drive and get to know each other and after we get to our accommodation we head over to the Howling Dog Tavern for a hearty nosh up (own expense)
After a good nights sleep, we're gonna get out in the waves on the pristine beaches of the lower Yorke Peninsula.
Accommodation will be sharing rooms in true surf safari style! Breakfasts and lunches provided. Dinner at the Howling Dog Tavern again tonight, it's a great country pub! (Own expense.)
Agendas are flexible over the 2 days but we aim to have approximately 6 hours of surf sessions, taking you to the best most suitable surf on hand.
And our head surf instructor is a woman, and understands exactly what women want and need to know about how to surf. Boards and wetsuits supplied too! Can it get any better? ...well, while we can't promise this, but every time we've done this trip, curious wild dolphins frolic in the waves right next to us!
There may also be hikes and other adventures included, dependant on final location, numbers and weather.
Yorke Peninsula has so many options, we believe it is one of the best surfing spots in the country. Take this fabulous opportunity to learn and improve your surfing in a beautiful setting with amazing like minded women. Every girl who has done this event with us in the past has gone home with new surf skills under her belt and many have come along to enjoy the adventure a second or even third time . Our aim is to get you to your next level - what ever that might be, whilst having the most fun possible with a fab new bunch of like minded friends!
Great waves, new friends and good times are what surfing is all about and this is the perfect weekend adventure to get your fix of it all!!
Included:
Mucha Host
Transport to and From Adelaide
2 x Breakfasts
2 x Lunches
Up to 6 x hours of surf lessons
Surf board hire
Wetsuit hire
Accommodation
Great value at a total of $549!!
$199 Deposit to be paid to secure your spot
Balance $350 to be paid via Direct Debit on confirmation of booking.
Details to be provided with confirmation email on payment of deposit.
Note this event is based on minimum numbers - in the event of not reaching required numbers a new date will be given or a refund will be offered. 
We have a COVID Safe Plan in place and we may also require further health or transit information before the date of the event. Please do not attend if you are feeling unwell.