Girls Noon In at Ding Dang Doo Escape : A Girls' Night In fundraiser for Cancer Council.
About this event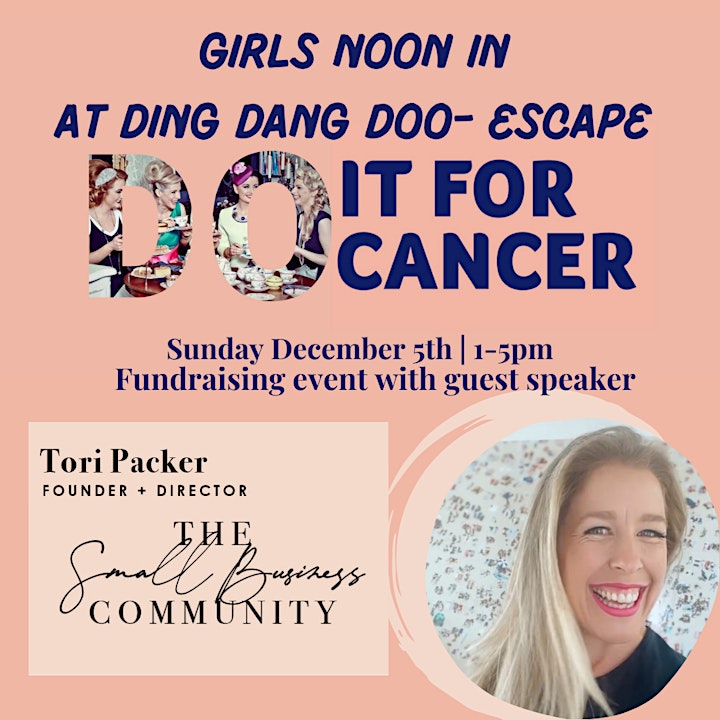 Hi Ladies,
I've created Girls Noon In at Ding Dang Doo Escape for Sunday 5th December 2021 as a Girls' Night In fundraiser for Cancer Council. I'm raising funds to help more women survive cancer.
Every day almost 70 women will hear those dreaded words "You have cancer." While the survival rate has increased, our work is far from over.
That's why I'm bringing everyone together - to raise funds to get us closer to a future free from cancer!
Our event is honoured to present speaker, cancer survivor and entrepeneur Jennifer Sparks and Founder + Director of @the_smallbusiness_community Tori Packer . Both ladies will be sharing their insights into business and the power of positivity in getting us all through the tough times.
Tickets include high tea and bubbles, entry into our fabulous silent auction with 100% moneies raised donated to the Cancer Council.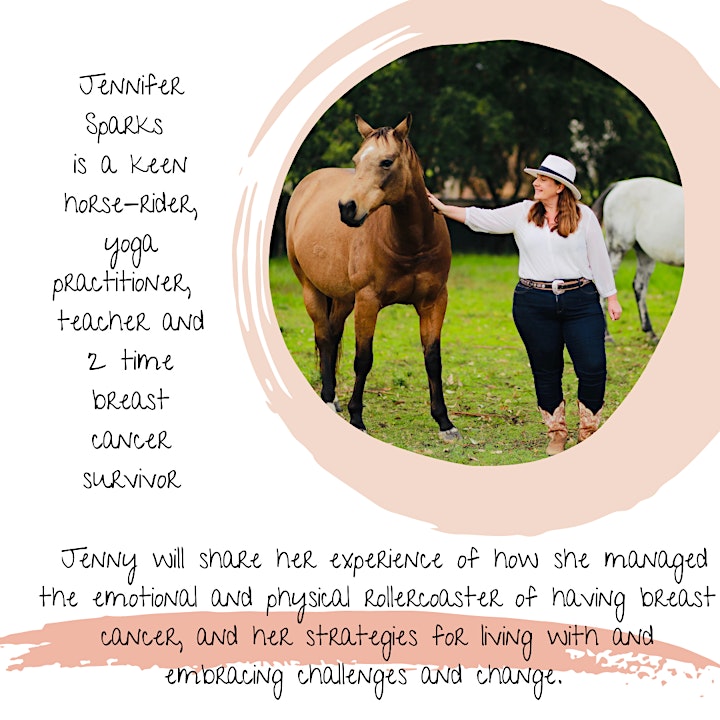 Please join me for my fundraiser at Ding Dang Doo Escape, 7a Bowen Mountain Road in Grose Vale.
We are organizing a delicious high-tea and we will make sure the champagne will flow again after our covid-19 lockdown, would love to see you there!
Your support will be powering the vital work Cancer Council does, making a difference to so many in their most vulnerable time, now and into the future.
If you can't make it please make a donation here
https://www.doitforcancer.com.au/fundraisers/carlacox/girls-night-in-at-ding-dang-doo-escape.
Thank you so much for your support. Together, we can end women's cancer.
Best wishes,
Carla
Organiser of Girls Noon In - Funraising event at Ding Dang Doo