Description
You are cordially invited to our 4th Annual
Girls Invent & Scale Investors Pitch Night
with the support of
PwC
from 6:00pm to 8:30pm on Tuesday 4 December 2018.
---
9 teams from across Victoria will pitch their amazing products for 7 mins each with some time remaining for questions following each pitch.
We are excited to welcome the teams from;
- Camberwell Girls Grammar School
- Ballarat Grammar
- Mac Robertson Girls School
- Genazzano FCJ College
For any queries and specific dietary requirements please contact Lauren on info@scaleinvestors.com.au.
RSVP by 12 noon Wednesday 28 November for catering and security purposes.
We look forward to welcoming you on Tuesday 4th December!
---
Event Format
6:00pm - 6:10pm Arrival & Registration
6:10pm - 6:20pm Official Welcome
6:20pm - 7:20pm Pitches
7:20pm - 7:40pm Guest speakers
7:40pm - 7:55pm Judges provide feedback & winners announced
7:55pm - 8:00pm Closing remarks and thanks
8:00pm - 8:30pm Networking, drinks & canapés
8:30pm Close of event
---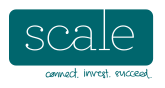 About Scale Investors
Scale Investors is Australia's only female founder focussed angel investing group, dedicated to diverse start-ups that aim to produce superior financial returns. Scale Angel Investors have invested over $7 million in 14 start-up transactions. Scale Investors is supported by visionary stakeholders including: The Victorian Government, Corporate Partners EY, PwC and Piper Alderman. The team includes seasoned entrepreneurs and early-stage investors. Find out more here.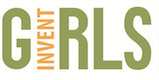 About Girls Invent
Girls Invent provides specialised school based workshops to help inspire girls to become innovators, by creating inventions or products and turning these into successful business. As girls build confidence and success as entrepreneurs this also acts as a powerful motivator to help stimulate a passion for STEM, Science, Technology, Engineering and Mathematics. Find out more here.