Multiple Dates
GIRLS CAN'T SURF Community Screening & Charity Fundraiser
GIRLS CAN'T SURF community screenings as fundraiser for Torquay youth charity Ocean Mind.
About this event
Torquay charity Ocean Mind & the Australian National Surfing Museum proudly present three exclusive screenings of the powerful award-winning 2021 film documentary GIRLS CAN'T SURF.
The film follows the journey of a band of female surfers who took on the male-dominated world of professional surfing in the 1980s and '90s to fight for equality and change the sport forever*.
* In 2019, professional surfing introduced equal prize money at the World Championship Tournament level, joining tennis as the only global sports to identically financially reward its elite professional females and males.
Before each of the first two exclusive screenings of Girls Can't Surf in Torquay's Australian National Surfing Museum (ANSM) theatre on Friday August 6th & Saturday August 7th, we are also presenting panel discussions featuring inspirational female speakers who are also surfers, along with an audience Q&A. Due to this event's popularity we have added a third screening of the Film Only on Sunday August 8th.
Among the guest panellists are:
* Belinda Baggs (Australian Professional Longboard Circuit Champion, 2000)
* Corrina Eccles (Woorangalook Koori Surf Title, Open Women's Champion, 2021)
* Rachael Parker (Ocean Mind Founder/CEO)
* Mary Prince (Multiple Finalist @ Australian Titles & Bells Easter Comp)
* young female surfers from the Surf Coast community.
Along with the film screening and special guest panellists sharing their stories, there will also be a raffle, with prizes including a new Maurice Cole surfboard adorned with unique Sophie Brain artwork, plus a variety of Rip Curl, Ghanda, Reef and Quiksilver products.
All proceeds from the Girls Can't Surf screenings go to Torquay-based registered charity Ocean Mind, to help ensure their evidence-led programs continue to change local young people's lives through surfing and connection to mentors.
Ocean Mind founder/CEO Rachael Parker said: "I hope the screenings of Girls Can't Surf inspires our local youth, especially young girls and women, to use surfing as a tool to foster their confidence, personal growth and mental health."
Screening Details
Friday 6 August
5.30pm: Ticket holders are welcome to arrive & explore the ANSM
6.00pm: Acknowledgement of Country
6.20pm - 7pm: Panel of Guest speakers + Q & A
7pm - 8.50pm: Girls Can't Surf screening
-----------------------------------------------------
Saturday 7 August
6.00pm: Ticket holders are welcome to arrive and explore the ANSM
7.00pm: Welcome to Country
7.20pm - 8pm: Panel of Guest speakers + Q & A
8pm - 9.50pm: Girls Can't Surf screening
-----------------------------------------------------
Sunday 8 August
5.30pm: Ticket holders are welcome to arrive & explore the ANSM
6.00pm: Acknowledgement of Country
6.05-6:15pm: Welcome by Rachael Parker, CEO and Founder of Ocean Mind
6:15-8:05pm: Girls Can't Surf screening
-----------------------------------------------------
Event Coordinators Philippa Gell and Gary Dunne said in a joint statement:
"The Surf Coast community has shown its strong passion for surfing and interest in the conversations around surfing culture for more than 60 years now.
"The area plays host to the world's longest running and most prestigious professional competition, the annual Rip Curl Pro at Bells Beach.
"This community also established the world's first government-recognised Surfing Recreation Reserve in 1971. Ever since, the community has passionately fought for and constantly worked to enhance and protect Bells and its surrounds.
"On top of that, Torquay can rightfully claim to be surfing's 'Silicon Valley', as the birthplace of two of the world's biggest surfing companies - Rip Curl and Quiksilver - along with a host of other surf businesses.
"Then there's the world's largest surfing museum - opened 27 years ago - telling the key stories about surfing's history, how wave riding is evolving, and how this community can help shape where it is heading.
"Girls Can't Surf shares a flourish of themes, important dialogue and stories that led to deep and powerful shifts in the pro ranks of the sport. We want to invite and encourage more of that, as it can feed a community that is already as strong as ours to really make a difference to other people's lives.
"As surfers, we all know what a gift surfing can be for any person on this planet. We strongly believe in the work that has already gone into the film and this community. Coming together to talk about and exploring the areas where surfing could be, yet isn't already, seems a great idea!"
FILM SYNOPSIS
The 1980s… The fast growing world of professional surfing is a travelling circus of fluoro colours, bleached hair and mostly male egos…
GIRLS CAN'T SURF takes you on a wild ride of clashing personalities, sexism, adventure and heartbreak across the globe.
Featuring pioneering world champions Layne Beachley, Pam Burridge, Pauline Menczer, Lisa Andersen, Wendy Botha and Frieda Zamba, alongside other greats like Jodie Cooper - each of the featured surfers tell their individual stories and relive their collective fight to realise their dreams of competing internationally for a living and taking the sport forward positively.
AUSTRALIAN NATIONAL SURFING MUSEUM (ANSM)
"Doubling as the Australian Surfing Hall Of Fame, our theatre is infused with this country's century of wave-riding history, its most important characters, and the power of story-telling that connects us all," said ANSM Curator Craig Baird. Craig added: "We really look forward to these screenings, with Girls Can't Surf giving a strong voice to the phenomenal female surfers who paved such significant pathways. Plus we are also really stoked to host the panel guests, to talk about their individual stories and the themes of the film."
THE LAND & COAST
We pay our respect to the traditional custodians of this land from which we speak to you - the Wadawurrung, Gulidjan and Gadubanud People - and to all Aboriginal and Torres Strait Islanders. We pay our respect to all Aboriginal elders, past, present and future, along with their languages, cultures and country.
As surfers, we gather with deep appreciation of and connection to the Surf Coast's spectacular coastline. It needs more care and attention if we are to continue its preservation for future generations. Please support the Surf Coast chapter of the Surfrider Foundation in any way you can, via... www.surfrider.org.au/branches-surfcoast/
OCEAN MIND
We are always looking for more volunteers from the community. With every Volunteer Mentor who joins us, we can get another young person in the water and part of our program. Please visit our website to fill out a Volunteer form and we'll be in touch with the next training dates.
PLEASE NOTE:
THE SCREENINGS ARE PRE-PURCHASE, TICKETED EVENTS ONLY. SEATS ARE LIMITED & TICKETS WILL NOT LIKELY BE AVAILABLE ON THE NIGHTS OF THE EVENTS. (Check back here for updates…)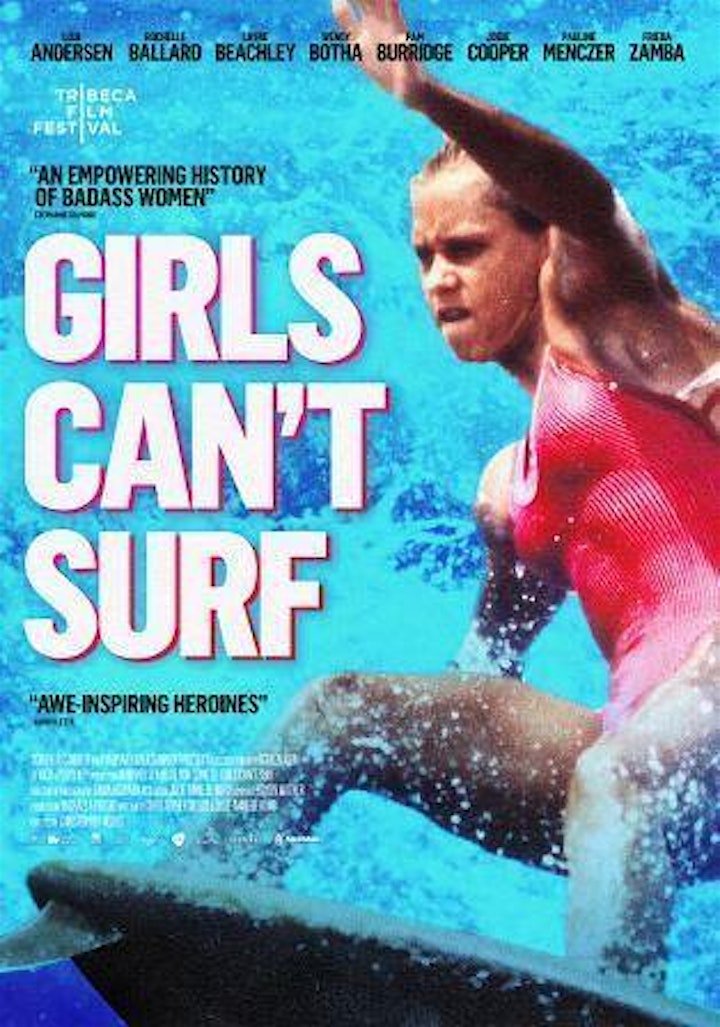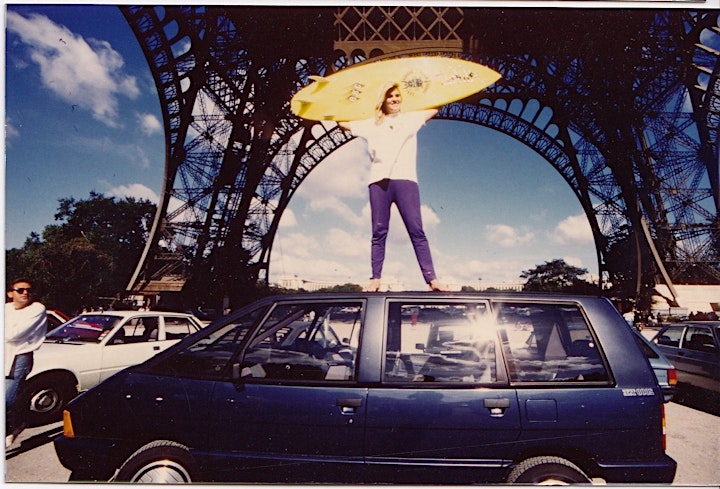 Organiser of GIRLS CAN'T SURF Community Screening & Charity Fundraiser